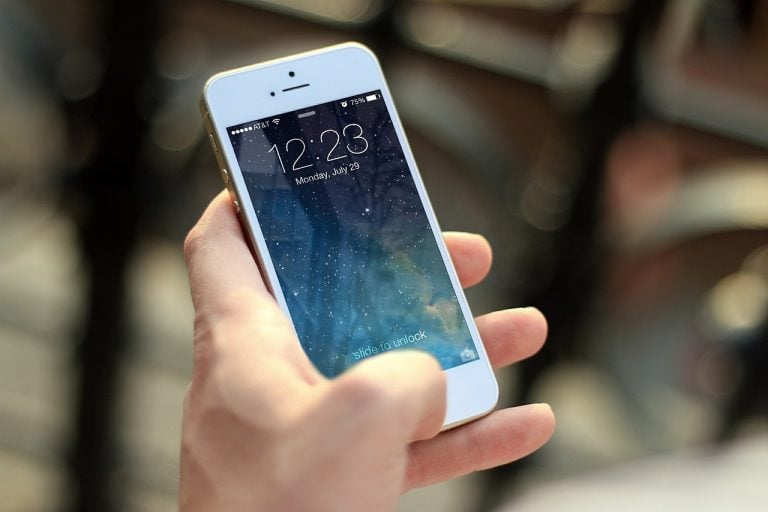 Apple recently came up with an important message for iPhone 5 users. If you also own an iPhone 5, then you must follow Apple's instructions, otherwise you risk losing even basic functions on your handset. Apple is asking users to update iPhone 5 to iOS 10.3.4 before Nov. 3.
Why is Apple warning iPhone 5 users?
Over the weekend, Apple published a document, warning those with the iPhone 5 to update their devices to iOS 10.3.4 by Nov. 3 at 12:00 a.m. UTC (8 p.m. ET/5 p.m. PT on Nov. 2). If users fail to update their devices, they will lose access to basic functions such as email, iCloud and the web.
"Starting just before 12:00 a.m. UTC on November 3, 2019,* iPhone 5 will require an iOS update to maintain accurate GPS location and to continue to use functions that rely on correct date and time including App Store, iCloud, email, and web browsing," Apple says in the document.
Exclusive: Dan Loeb's Two New Stock Picks [Q1 Letter]
Third Point's Dan Loeb discusses their new positions in a letter to investor reviewed by ValueWalk. Stay tuned for more coverage. Loeb notes some new purchases as follows: Third Point's investment in Grab is an excellent example of our ability to "lifecycle invest" by being a thought and financial partner from growth capital stages to Read More
According to 9to5Mac, Apple is also showing a full-screen push warning to the iPhone 5 users to update their iOS version. Apple's concern is primarily related to the GPS system and its accuracy on the older devices. The iPhone uses GPS to set date and time on the devices correctly.
However, due to the GPS rollover issue, devices not updated to the error-free version could lose access to the functions that depend on the correct date and time. Such functions include iCloud, email, web browsing and App Store. Apple pushed out the fix for the GPS bug in July in the form of the iOS 10.3.4 update. Since then, it has been available as an Over the Air (OTA) update.
How to update iPhone 5 to iOS 10.3.4
To update your iPhone to iOS 10.3.4 before the deadline, follow the below steps:
First, open the Settings app.
Second, tap on General.
Third, select Software Update.
Fourth, tap on Download and Install.
Your phone will now update to the latest available version.
To check the iOS version installed on your iPhone follow the below steps:
First, open the Settings app on your device.
Second, tap General option.
Third, tap on About option.
Now check iOS version number and make sure that it is iOS 10.3.4.
As of now, it is not known how many iPhone users will be impacted with the GPS rollover issue. Apple recently claimed that 50% of all the devices are running on iOS 13, which is the latest iOS version that came out this September. Only 9% of the devices are running on iOS older than iOS 12, which came out last year.
Apple released the iPhone 5 in 2012. It is a vintage product now as it does not support the latest iOS version. Many people, however, still prefer to use iPhone 5 due to its compact size. Those who fail to update iPhone 5 to iOS 10.3.4 before the November deadline will need to take a backup. Thereafter, they will have to restore it using a Mac or PC to update because the over-the-air software updates and iCloud Backup won't work after Nov. 3.
Apart from the iPhone 5, this GPS rollover issue affects a few other devices as well, such as fourth-gen iPad, iPad 2, third-generation iPad (iPad with Retina Display), and iPhone 4S. In July, Apple released the iOS 9.3.6 to fix the GPS time rollover issue on these devices.
If you own any of these devices, and haven't yet updated, then you should update soon. For these devices, not updating means no access to GPS features. However, the consequences for the iPhone 5 are much more severe.
GPS Rollover issue: what is it?
The GPS Rollover issue is not an issue with the device, rather it is the way GPS (Global Positioning System) works, and thus, affects all devices that use GPS services. When GPS came into existence, the system maintained time through week numbers and not by day, month and year. Each week in the GPS is represented by 10-bit codes. The system is set to return to zero after every 1024 weeks or about 19.7 years.
This means the time stamp of your phone's GPS data will automatically roll back to the first date of the last reset, i.e., Aug. 21, 1999. So, there will be a mismatch whenever there is a requirement for a function that uses a GPS time stamp.
It must be noted that the first GPS count started on Jan. 6, 1980. Based on this, the reset took place on Aug, 21st, 1999. On the basis of 1024 weeks, the next reset date was April 6 this year. However, not all devices started to show an error from that date because they might have restarted their week count later, or when the manufacturer compiled their firmware.