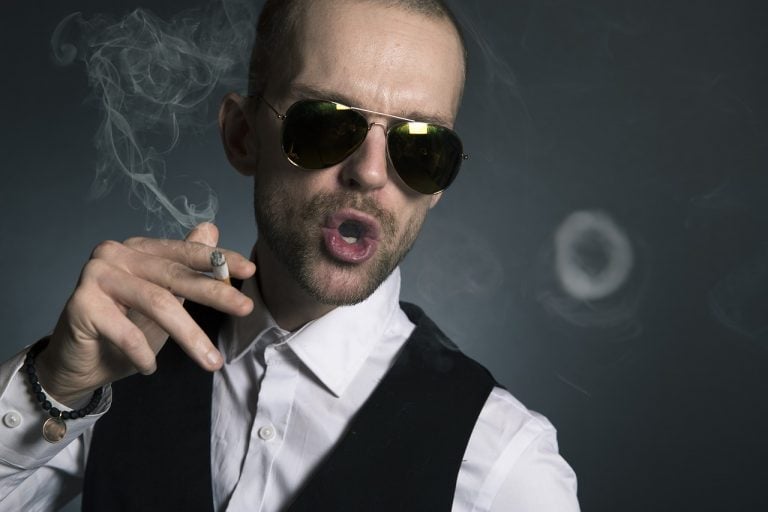 Father of Modern Antismoking Movement – "Banzhaf Provided the Sperm"; Book Chronicles How Geek-Turned-Gigolo Revolutionized Public Health
WASHINGTON, D.C.  (October 10, 2019) –  A new book describes how an MIT grad turned lawyer started the modern antismoking and nonsmokers' rights movements – thereby saving millions of lives and hundreds of billions of dollars, and also protecting nonsmokers around the world from exposure to deadly tobacco smoke – while working as a gigolo on a cruise ship, and before becoming a well known public interest law professor.
Q3 2019 hedge fund letters, conferences and more
David Einhorn: This NJ Deli With One Location And Little Revenue Is Trading At $100M+ Valuation
In his first-quarter letter to investors of Greenlight Capital, David Einhorn lashed out at regulators. He claimed that the market is "fractured and possibly in the process of breaking completely." Q1 2021 hedge fund letters, conferences and more Einhorn claimed that many market participants and policymakers have effectively succeeded in "defunding the regulators." He pointed Read More
"The legal arm of the modern antismoking movement emerged from youthful iconoclasm of the public interest law movement. . . . John Banzhaf, a twenty-seven year old associate at a Manhattan law firm."
Sue the bastards
In explaining how a 3-page letter Banzhaf wrote in the purser's office of a luxury cruise ship persuaded the Federal Communications Commission [FCC] to mandate hundreds of millions of dollars worth of free time on TV and radio for antismoking messages which then led to a ban on all cigarette commercials, THE CIGARETTE: A POLITICAL HISTORY recounts that "at least a few FCC commissioners were already disposed to Banzhaf's arguments in 1967.  'The F.C.C. had it within an ovum,' one public interest lawyer rather crassly explained, 'and Banzhaf provided the sperm.'"
The article noted that the movement was "led by the unconventional 27-year-old legal wunderkind John Banzhaf . . . [who] convinced the federal government that it had to require primetime advertisements that showed not only 'the pleasures of the smoker's life' but also 'the horrors of a smoker's death'. . . his motto was, 'Sue the Bastards.'"
Indeed, a quote from public interest law professor John Banzhaf, which opens the chapter entitled THE CHALLENGE OF THE PUBLIC INTEREST, states "We don't look for voluntary cooperation.  We sue people -- we sue the BASTARDS."
Although the books is primarily focused on cigarettes, it notes that "Banzhaf, meanwhile, became a law professor at George Washington University [GWU] and founded Action on Smoking and Health from his faculty office. He began corralling his students to sue agencies, successfully demanding the creation of non-smoking sections on planes. His motto was, 'Sue the Bastards.'  At GWU . . . he was part of the [legal] academy's inauguration of 'legal clinics' into legal education."
Antismoking and GWU
"When he began teaching at George Washington University's law school in 1968, Banzhaf called his approach 'Anti-Establishment' law. His Legal Activism course, known among students as 'Sue The Bastards,' described the 'law as a weapon against major social problems.' . . . Banzhaf as his bandits pursued an adversarial strategy towards regulatory agencies.  During the 1970s, Banzhaf's students were part of the ecology of D.C.'s courts, agencies, and legislative bodies."
The book cites many student legal-action organizations Banzhaf's class produced, including: LABEL (Law students Association for Buyers' Education in Labeling, which led to improved labels for foods), INFANTS (INterested Future Attorneys Negotiating for Tot Safety, which improved car seat safety), DEAFWATCH (Demanding Equal Access to Facts and Warnings Aired on Television for Citizens who are Hearing-impaired, which resulted in closed captions for all emergency messages on TV)."
Even more space in the book was devoted to CRASH (Citizens to Reduce Airline Smoking Hazards) which started the nonsmokers' rights movement by first getting smoking restricted on commercial airlines flights, and then eventually banned.
This new nonsmokers' rights movement naturally spread to the ground, where smoking sections were initially established, only to give way both here and abroad to total bans since, as Banzhaf noted, "the non-smoking section of a room is like the no-peeing section of a swimming pool."  As the article put it succinctly, "John Banzhaf's legal strategy consisted of throwing open doors left ajar."
An interview with the author on the history of antismoking, UVA history professor Sarah Milov, added that:
"But lawyers and activists promoted a new idea - nonsmokers' rights - that pushed forward an agenda that the surgeon general and the health community had trouble advancing.  Milov points to the work of John F. Banzhaf III, a law professor at George Washington University who, early in his career, challenged the Federal Communications Commission's fairness doctrine, asking that public health information be given equal time to cigarette advertising.
'So in a decision that took everybody by surprise, probably Banzhaf himself as well, the commission basically says, yeah, this is a subject of public importance,' Milov says.
In taking on Big Tobacco, Banzhaf emulated some of the tactics of consumer advocate Ralph Nader, whose activist supporters were dubbed 'Nader's Raiders' by the press. When Banzhaf became a professor, he encouraged his students - 'Banzhaf's Bandits' - to take on class projects that would be high-profile challenges to the status quo, such as smoking on airplanes."