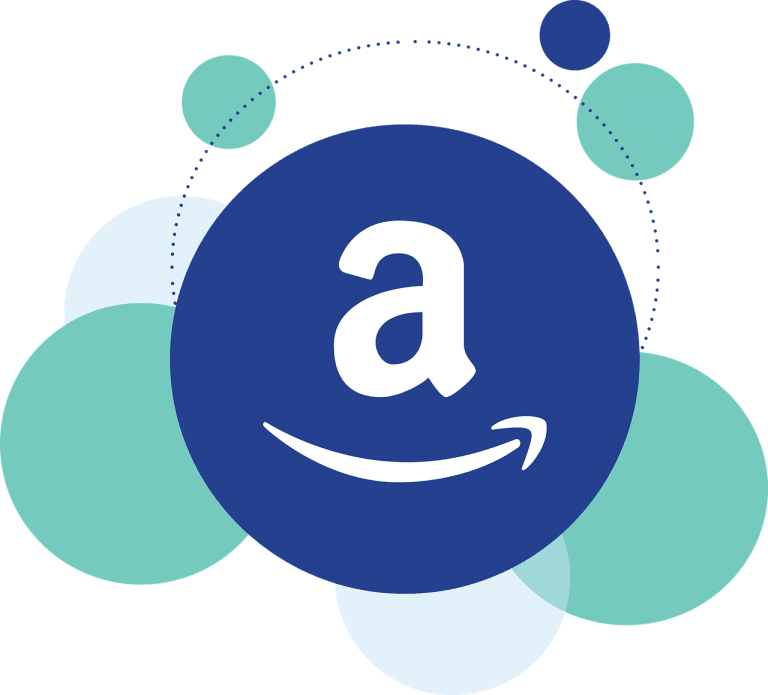 Whintey Tilson's email to investors discussing a special, limited-time offer for Enrique Abeyta's brand-new Empire Elite Trader service; Doug Kass on Amazon's earnings growth may far exceed consensus expectations; Scott Galloway.
1) My colleague Enrique Abeyta is off to a red-hot start in his brand-new Empire Elite Trader newsletter. He's already closed out his first two trades – on Internet-streaming company Netflix (NFLX) and tobacco giant Altria (MO) – for substantial, quick gains.
Q3 2019 hedge fund letters, conferences and more
Seth Klarman Describes His Approach In Rare Harvard Interview
In a rare interview with Harvard Business School that was published online earlier this month, (it has since been taken down) value investor Seth Klarman spoke at length about his investment process, philosophy and the changes value investors have had to overcome during the past decade. Klarman's hedge fund, the Boston-based Baupost has one of Read More
I'm not surprised...
When Enrique agreed to come on board as the newest "guru" at Empire Financial Research, I was thrilled.
He's a stone-cold moneymaker. In his 20-plus years on Wall Street, Enrique founded and ran two hedge funds and worked at a number of others, building a track record that consistently outperformed the market and most impressively, generated positive returns through the bursting of the dot-com bubble and the financial crisis of 2008-2009.
Until next Friday, November 1, we're making a special, one-time offer to try Empire Elite Trader for 30 days, absolutely risk-free. I'll be sending you more details in a separate e-mail, but in the meantime, you can learn more and take advantage of the offer by clicking here.
2) Online retail behemoth Amazon (AMZN) reported earnings after the close yesterday.
While revenue was strong, earnings and guidance were lower than expected, so the stock is selling off today, giving investors an excellent buying opportunity. My friend Doug Kass of Seabreeze Partners agrees, as he outlines well in this article that he posted behind the paywall at Real Money Pro (and kindly gave me permission to share):
An Amazon Deal May Be Approaching
* Though guidance was weaker than expected, Amazon is putting more distance between it and its competitors
* I continue to expect a "hockey stick" improvement in profits and cash flow two years out
* After slashing my position at much higher prices prior to the EPS release, I began to add back at $1,637-$1,640 in the after hours
* My year-end 2020 price target is $2,000-$2,300
Amazon beat on the top line ($70 billion vs consensus of $68 billion, +24% which was +300 bps better than the previous quarter) and bottom line but guided lower for 4Q2019.
E-commerce accelerated. Higher margin advertising sales also accelerated. Other revenue did as well (in rate of growth terms, +45% year over year and +8% quarter over quarter). AWS sales growth of +35% (about $150 million below consensus) dropped from +37% in 2Q2019 – the fifth consecutive quarterly slowdown in the growth rate. (But, put into perspective, the AWS add of $9.3 billion is larger than MSFT Azure and GCP (JEFe) combined. Moreover, future commitments indicate a long runway lies ahead).
The conference call suggested that Japan sales were pushed forward due to a scheduled consumption tax hike and to a Diwali Holiday shift in India.
The important metrics of absolute unit growth and an acceleration of sales delivered by 1-Day Prime were intact.
Forward guidance was weak (margins were projected to drop by 70 bps, the first drop in a decade), reflecting, among other things, rising shipping and fulfillment costs (1-day Prime shipping), higher personnel and marketing expenses (AWS), and a slightly weaker than expected holiday season. I would not be surprised to see the company beat these conservative forecasts.
Importantly, based on our analysis we don't consider these investments as permanently increasing the company's cost structure and long-term profitability.
Though higher than expected, we must recognize that this will serve to put more daylight between Amazon and its competitors – it's this deepening moat that underscores the fundamental reason why I still expect Amazon to become the first $2.5 trillion company. As I wrote earlier this year:
In the annals of U.S. corporate history there is no company that has as large and lengthy a runway of opportunity as Amazon.
It is that prism of opportunity that supports my strong belief that Amazon's earnings growth will far exceed consensus expectations.
Here are the five keys to my increasingly bullish case:
1. Amazon's first-mover advantage is now impenetrable; the company no longer can be caught by its competitors.
2. Amazon's broad product offerings and technological advantages no longer can be duplicated.
3. On the wings of a nearly zero cost of capital, Amazon has expended enormous sums of capital to produce the massive and insurmountable competitive advantage that exists today. That "kindness of strangers" in such scale likely will never be duplicated again by a competing business entity, thus placing Amazon light years ahead of its competition. Indeed, in this marathon of disruptive growth (a marathon is 26.2 miles), Amazon is at least 20 miles ahead of its closest competitor.
4. Based on my company analysis, Amazon is about two years away from "hockey stick" earnings-per-share (EPS) growth that will far exceed consensus expectations. The source of my profit optimism and above-consensus growth projections are several fold, but are keyed on an expansion in operating leverage and profit margins produced by a lower rate of growth in expenses and higher top-line results. The latter will be aided by continued above-expected core retail sales gains and the anticipated success in the company's high-margin advertising initiative as well as other emerging businesses.
5. Based on our EPS model, I am more optimistic than the consensus regarding the assumptions of top- and bottom-line growth over the next five years. 2021 is the year when the largest gain relative to expectations is projected. With more than one quarter of this year already in the rear-view mirror, it is not too early to consider results out two years.
Returns for Amazon Shareholders Will Likely Come in The Second Half of 2020
As noted recently, I now believe that the next six months will be a challenge to social media stocks like Amazon – that is why I reduced my holdings from very large to between small and medium several days ago.
"It is now clear to this observer that the bull market in the larger social media stocks may be delayed, reflecting a clear inflection point in greater potential legal, legislative and regulatory disruption towards the social media companies. These changes and pressures are likely to multiply as we approach the November 2020 election – as how to deal with "surveillance capitalism" becomes one of the primary policy positions of the Democratic party."
Bottom Line
After having sold a lot of stock recently (at much higher levels), I began to reestablish a larger position in the after hours yesterday (at $1,637-$1,640).
Amazon now trades at under 20x 2020 EBITDA. The stock trades at less than half the average across the large cap tech universe (0.6x 2020E EV/EBITDA to growth compared to 1.3x the large cap average) – compelling especially in light of the prospects for future profit upside.
I expect by year-end 2020 that Amazon's shares will trade between $2,000-$2,300 as investors begin to recognize that a "hockey stick" acceleration in EPS and in cash flow and a faster pace of margin expansion (as it grows into a larger infrastructure) lies ahead in 2021-22.
Long AMZN
3) Speaking of Amazon, one of the smartest analysts of the company (and the other tech giants) is NYU marketing professor, bestselling author, blogger, and entrepreneur Scott Galloway.
His book, The Four: The Hidden DNA of Amazon, Apple, Facebook, and Google, is an absolute must-read if you want to understand these companies. (Spoiler alert: He thinks Amazon will be the first company to achieve a $2 trillion market cap.)
A mutual friend introduced me to Scott last summer and he was kind enough to be a guest speaker at one of my investing seminars in London. I've been following him closely ever since. He's a prolific writer and YouTuber and has become one of my favorite reads/watches. He's incredibly smart and insightful, his predictions are uncanny, and he's hilariously blunt. For example, read (and enjoy!) this excerpt from his latest blog post a week ago, MARGINal:
WeWork has raised more money from one fund ($11 billion) than the sum total of venture investments in 1996...
WeWork has run out of tarmac and will have to restructure. Any subsequent equity investment is expensive face-saving for SoftBank that will just kick the restructuring can 6-12 months down the road. The JPM debt package floated by WeWork was nothing but a lame stalking horse. SoftBank is the only source of capital, and they will be throwing good money after bad. It's likely SoftBank will sober up, acknowledge the laws of physics, and confirm some type of pre-pack restructuring/bankruptcy before Thanksgiving. How do I know this? My Kabbalah spiritual advisor told me so in the hot tub last night.
Note: I have, no joke, been approached by three credible media firms about being the executive producer of the WeWork story. I told them I'm in on one condition: I get to play Rebekah Neumann in the series. That's right, the big dawg on the big screen in a black wig, Pucci dress, and more legs than a bucket of chicken. It. Could. Happen.
Folks, that is some engaging, incisive writing! And you can sign up to get it for free on his No Mercy/No Malice blog.
If you're interested in more from Scott, here are some of my favorites:
A three-minute video: The SoftBank Vision Fund 1 Disaster
And you can follow him on Twitter at @profgalloway.
Best regards,
Whitney
Updated on