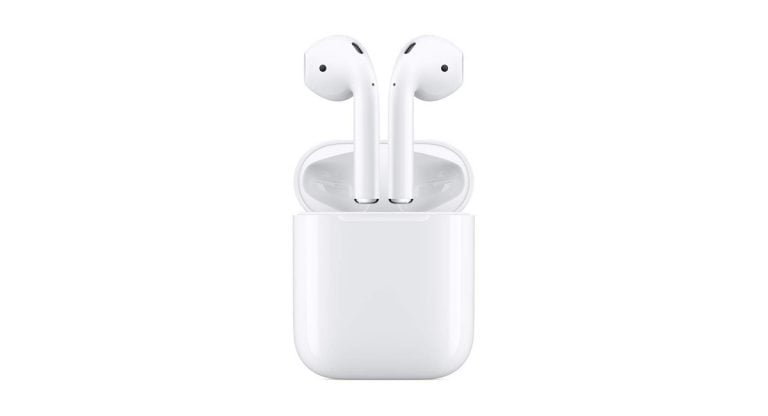 We've been hearing rumors about AirPods with noise-cancellation technology for more than a year, but now it sounds like they could finally be landing soon. A Chinese-language news outlet reports that Apple is planning to add the "pro" moniker and noise cancellation to the AirPods. The AirPods Pro will supposedly be released toward the end of this month.
Apple said to be planning AirPods Pro
The report comes from the Economic Daily News. The AirPods Pro will target the higher end of the market with a new in-ear design and noise cancellation support. The earbuds are also expected to have other listening modes and a much higher price tag of about $260.
Gator Financial Partners 1H2022 Performance Update
Gator Financial Partners letter to investors for the first half of the year ended June 30, 2022. Q2 2022 hedge fund letters, conferences and more Dear Gator Financial Partners:  We are pleased to provide you with Gator Financial Partners, LLC's (the "Fund" or "GFP") 1st Half 2022 investor letter. This letter reviews the Fund's 1st Read More
Since the AirPods Pro will be a more high-end product than the standard AirPods, and "pro" is being added to distinguish them from the standard AirPods, it seems to suggest that Apple could continue to update the standard earbuds. Bloomberg and analyst Ming-Chi Kuo said earlier this year that Apple was working on two new sets of AirPods, one of which was expected to be water resistant and feature noise-cancellation technology.
New in-ear design expected
The Economic Daily News reported separately that Apple is planning to launch new AirPods with a new design at the end of this year. The new AirPods are said to feature a metal design with heat-dissipation technology. Inventec, which supplies the AirPods, is reportedly working with Chinese manufacturer Lixun for the new devices.
Given the uptick in rumors about new AirPods, it does seem like Apple could be close to introducing a new set. In fact, iOS 13.2 included an image of what look like AirPods with a rubber tip. The earbuds in the image also bear some resemblance to Apple's in-ear headphones, which also makes sense. The iOS 13.2 leak is also in line with this latest report on the AirPods Pro because it suggested that the new earbuds will have multiple listening modes, including with or without noise cancellation.
Apple is expected to hold another product launch event this month, but so far, it hasn't made any such announcement.
Updated on