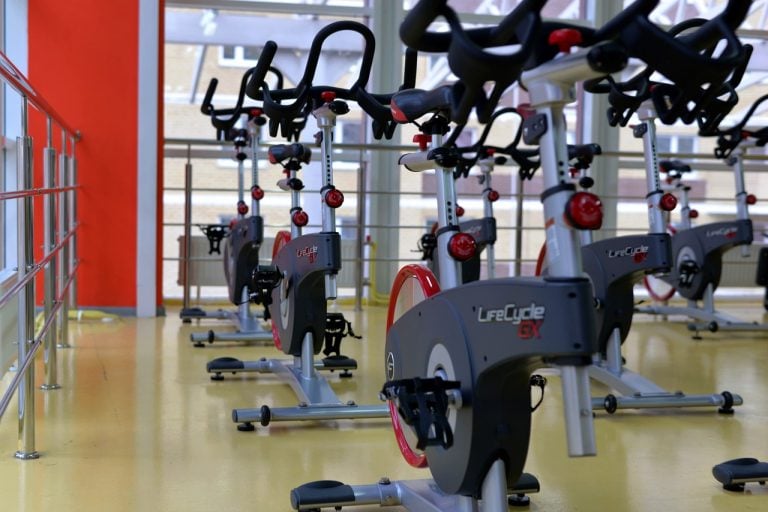 One third of surveyed Peloton customers report XPO's "white glove" last mile delivery service mired in late deliveries and poor service 

Website with consumer petition launches in response to survey results
Q2 hedge fund letters, conference, scoops etc
How A Weakening PE Market Serves As Another Sign Of A Weakening Economy
Amid the turmoil in the public markets and the staggering macroeconomic environment, it should come as no surprise that the private markets are also struggling. In fact, there are some important links between private equity and the current economic environment. A closer look at PE reveals that the industry often serves as a leading indicator Read More
WASHINGTON, D.C. - As Peloton prepares for an IPO, a new report by Change to Win released today reveals widespread issues with the performance of Peloton's last mile delivery contractor, XPO Logistics Inc (NYSE:XPO), including poor service, missed delivery times and damaged Peloton equipment. Based on a survey of over 1,000 people, the report reveals that one third of Peloton customers whose products were delivered by XPO experienced problems, as compared to less than one tenth of customers served by Peloton's in-house delivery team. Read the new report here: XPO: Delivering Problems for Peloton Customers.
In response to the survey results, Change to Win also launched a website today, "Peloton Problems," that offers Peloton customers the opportunity to share their stories about delivery issues and sign a petition calling for Peloton to replace XPO. The website and petition can be found here.
Peloton customers in focus ahead of IPO
Peloton requires its customers to purchase delivery and installation service for its luxury exercise products for $250-$300. Some deliveries are handled in-house, but a significant portion are handled by its primary contractor, XPO Logistics, one of the world's largest providers of last mile delivery for heavy goods. While Peloton products consistently receive rave reviews from customers, online reviews of XPO's delivery service are a glaring exception to the company's exclusive luxury brand. Recent reports have spotlighted anecdotal stories of Peloton customers' problems with XPO deliveries, but Change to Win's report goes beyond anecdotes to document a widespread pattern of quality problems with XPO's Peloton deliveries.
"For an expensive $250 price, delivery should entail more than simply bringing the bike inside the home," writes Peloton customer Stephanie Beplay in her survey response. "They should do a better job on making sure you know how to use the product, check it is properly assembled, and leaving paperwork or a manual. Peloton probably needs to address it with XPO to be honest."
As Peloton plans to go public later this year with an expected valuation of more than $8 billion, Change to Win is calling on the company to investigate its customers' well-documented concerns about XPO's services and find a better way to accomplish the critical function of last mile delivery. Change to Win, a federation of labor unions with a fourteen year history of advocating for worker and consumer protections in key sectors like healthcare, telecommunications and more, surveyed customers and created the report as a case study on XPO's poor track record with delivery and installation services.
Peloton customers upset over delivery issues
"From damaging equipment to missing delivery times, XPO's service creates a lot of problems for Peloton customers," said David Rosenblatt, a Deputy Director at Change to Win. "If Peloton wants to retain customer loyalty and maintain its high-end image, it should take decisive action to improve its last mile deliveries."
The new report on XPO's last mile delivery service comes on the heels of growing concerns over the company's treatment of employees, and signs that both investors and clients are increasingly concerned about the company's performance. The company has recently lost business from major customers such as Amazon and Cummins, and faces growing shareholder concerns over corporate governance structures and executive compensation. The company has also been under fire for its abusive treatment of its warehouse workers and truck drivers working at U.S. ports, across the country and throughout the world.
---
Background
Change to Win is a federation of labor unions representing more than 5.5 million working people. Since 2005, it has been advocating on behalf of workers and the general public for consumer protections, health care access, tax fairness and other safeguards to rebuild the middle class.
Updated on