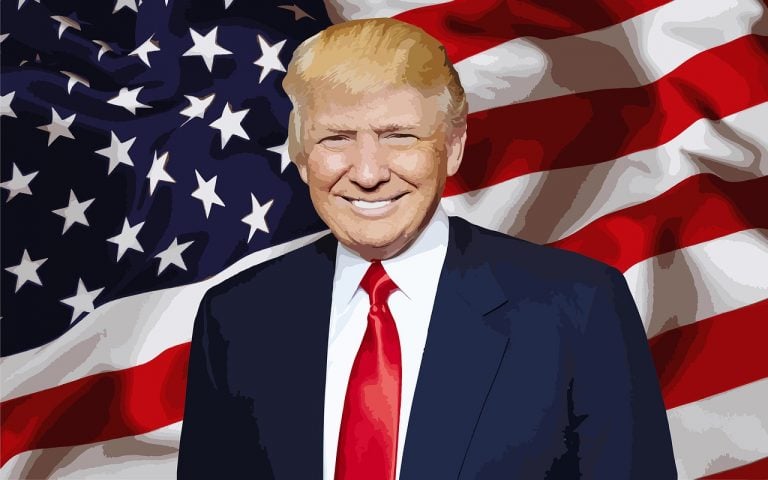 The Whistleblower Complaint – A Nonpartisan Legal Analysis; It Is Likely To Have Substantial Impact On Efforts to Impeach the President
WASHINGTON, D.C. (September 27, 2019) – The public is being confused by sharply differing assessments of the whistleblower complaint released yesterday, with many Republicans claiming that is adds nothing to the so called "transcript" of the telephone call released earlier because it's simply hearsay, and with many Democrats arguing that it may provide the basis for impeaching – if not in fact removing – the President.
Q2 hedge fund letters, conference, scoops etc
David Einhorn At The 2021 Sohn Investment Conference: Buy These Copper Plays
There's a gold rush coming as electric vehicle manufacturers fight for market share, proclaimed David Einhorn at this year's 2021 Sohn Investment Conference. Check out our coverage of the 2021 Sohn Investment Conference here. Q1 2021 hedge fund letters, conferences and more SORRY! This content is exclusively for paying members. SIGN UP HERE If you Read More
Actually, most nonpartisan legal analysts would probably agree about several important impacts it is likely to have, says public interest law professor John Banzhaf, whose legal analysis of many legal issues related to Trump - including some which supported his legal position and some which did not - have proven to be remarkably accurate.
Whistleblower complaint basic issues
FIRST, suggests Banzhaf, by reporting that "multiple U.S. officials" were deeply concerned about the telephone call and surrounding circumstances, about Rudy Giuliani's alleged attempt to circumvent the "national security decisionmaking process," that Trump "is using the power of his office to solicit interference from a foreign country in the 2020 U.S. election" and sought to "pressure the Ukrainian leader to take actions to help the President's 2020 reelection bid," the written complaint undercuts arguments that the author is simply a rouge agent with a personal vendetta against Trump. or a paranoid who reads plots and wrongdoing into innocent telephone calls and documents.
If, as the complainant states, many other people in the intelligence community shared not only his grave concerns, but also his interpretation and understanding of the telephone call and related events, this greatly strengthens the credibility of his claims because so many other independent persons shared them.
House investigators should be able to locate these individuals and verify that the complaint accurately stated their views.  If so, the complaint should be entitled to much greater weight, and claims that represented either a threat or an offer for a quid pro quo deal, become much harder to dismiss as imaginary or unfounded.
Second issue with whistleblower complaint
SECOND, notes Banzhaf, the complaint adds greatly to what was already revealed by the "transcript" by making a number of additional specific and verifiable factual assertions.
For example, it says "that senior White House officials had intervened to 'lock down' all records of the phone call, especially the official word-for-word transcript of the call"; that White House lawyers directed that this official transcript be removed "from the computer system in which such transcripts are typically stored"; that it was instead "loaded into a separate electronic system that is otherwise used to store and handle classified information of an especially sensitive nature" - something "one White House official described . . . as an abuse of this electronic system."
Ukraine background
Since this seems to be an effort to hide the "transcript," it would be consistent with the argument that at least those closest to the President saw it as evidence of serious wrongdoing.  As judges frequently charge juries, attempts to hide or alter evidence may be taken an a strong indication of guilt.
The complaint also alleges many other specific acts - including trips, telephone calls, and other activities - by Giuliani as a "'direct follow-up' to the President's call with Mr. Zelensky about the 'cases' they had discussed"; actions consistent with what was promised in the "transcript" and made "multiple U.S. officials  . . . deeply concerned by what they viewed as Mr. Giuliani's circumvention of national security decisionmaking processes."  It also cites related actions by at least two U.S. ambassadors.
Because these allegation involved factual events which are capable of being verified, rather than mere interpretations of words said in a telephone confirmation, they also greatly strengthen the overall strength of the allegation of wrongdoing by the President, and strengthen the inference that this not a "perfect" and proper telephone call as the President has maintained.
Third issue
THIRD, by providing so much additional detail which was not contained in the "transcript," the whistleblower complaint provides a road map to other evidence likely to further implicate the President.
It suggests about a dozen people who should be interviewed under oath, two different computer systems which can and probably should be examined, telephone calls and other evidence related to Giuliani's followup, etc. - all of which are likely to provide factual evidence damaging to the President which goes far beyond a mere interpretation of words (and possible hidden meaning) in a telephone call.
Whistleblower complaint conclusions
In evaluating the importance of all this evidence, Banzhaf notes that the decision by House members to adopt articles of impeachment, like the decision of grand jurors to issue an indictment, does not require that they be convinced of the respondent's guilt.
Such charging documents - impeachments and indictments - require only that there be probable cause to believe that there has been wrongdoing - i.e., enough evidence that the matter should be presented to a fact-finding body (a jury in a criminal trial, or the Senate in an impeachment proceeding) which then decides guilt or innocence.
With such a low burden - "probable cause" rather than "preponderance of the evidence" or "proof beyond a reasonable doubt" - it is not hard to see how many House members could easily be persuaded to vote for impeachment based upon the telephone call and logical followup investigations of additional factual assertions made in the complaint, argues Banzhaf.