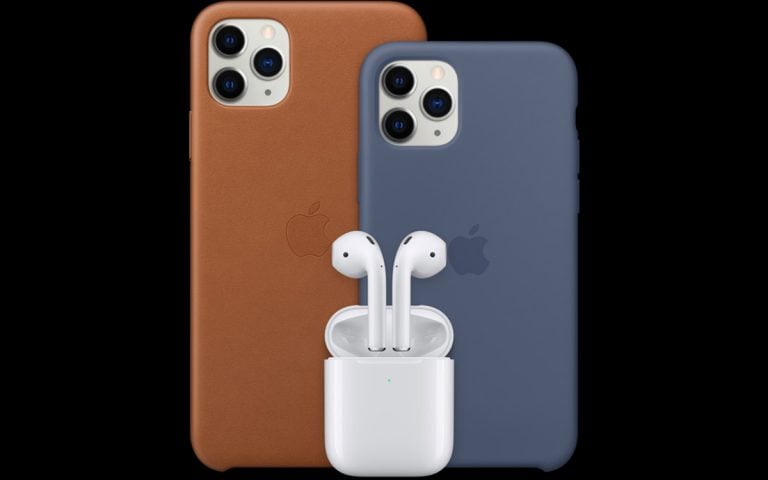 After a long wait, Apple announced the iPhone 11, iPhone 11 Pro and iPhone 11 Pro Max and the iPad 7 and Apple Watch Series 5. Pre-orders for the new iPhone models are scheduled to start today, and the phones should start landing on the doorsteps of most consumers at the end of next week. Many are curious about what's shipping inside the iPhone 11 box alongside the new smartphone. Let's find out.
There's no doubt that Apple's website will be overcrowded by excited users, so don't be surprised by lagging times or website crashes. The launch of the new iPhones sparked so much interest that Apple once again hit a $1 trillion market cap. Apple Watch Series 5 pre-orders have already begun, and new iPhone pre-orders are just getting started early this morning.
Pre-orders are scheduled to start at 5 a.m. Pacific / 8 a.m. Eastern when interested consumers can head over to Apple's website and get their brand-new iPhone model. However, as you already know, there are some additional accessories found inside the iPhone 11 box, and they differ slightly, depending on whether you opted for an entry-level iPhone 11 or high-end iPhone 11 Pro or Pro Max.
Seth Klarman Describes His Approach In Rare Harvard Interview
In a rare interview with Harvard Business School that was published online earlier this month, (it has since been taken down) value investor Seth Klarman spoke at length about his investment process, philosophy and the changes value investors have had to overcome during the past decade. Klarman's hedge fund, the Boston-based Baupost has one of Read More
Here's what's included inside the iPhone 11 box:
iPhone 11 with iOS 13
EarPods with Lightning Connector
Lightning-to-USB cable
5W USB Power Adapter
Phone documentation
If you opt to pre-order the iPhone 11 Pro or 11 Pro Max, your box will include slightly different accessories. Here's what they are:
iPhone 11 Pro/Pro Max equipped with iOS 13
EarPods with Lightning Connector
USB-C-to-Lightning cable
18W USB-C Power Adapter
Phone documentation
Essentially, the main difference resides in the power adapter. Android-powered phones have been powered by fast chargers for years, while Apple has continued to use 5W power adapters that don't perform as fast. However, the company finally seems to be changing its policy, at least with some devices.
Slow 5W cables don't make sense for such a hefty price tag, but this changes now as the iPhone 11 Pro and Pro Max come with 18W USB-C power adapters which support fast charging. According to Apple, the new USB-C power adapter will swiftly charge 50% of the iPhone 11 Pro's battery within 30 minutes.
Unfortunately, if you opt to buy the standard iPhone 11, you'll be left with the same old, slow charger Apple has been shipping for years. However, if you own an iPhone X or newer device, you can still charge using the 18W charger to enjoy better speeds.
The feature isn't entirely new as the iPhone X, iPhone 8 and newer have supported faster charging using USB-C paired up with an adequate charging transformer and cable. However, the Apple-branded USB-C and 18W USB-C adapter are sold separately, so to get more charging speed, you must pay more.
Price
If you want to pre-order the iPhone 11, iPhone 11 Pro or Pro Max, the entry-level model starts at $699 for the 64 GB storage option, going up to $849 for the largest, 256 GB version. The larger iPhone 11 Pro and iPhone 11 Pro Max start at $999 and $1,099, respectively, for the 64 GB storage option, while the 512 GB storage option is priced at $1,349 and $1,449, respectively. If you have a suitable trade-in device, you can earn discounts while pre-ordering the new iPhones.
The entry-level iPhone 11 is equipped with a dual-lens camera system and boasts a 6.1-inch screen, while the two larger iPhones feature a new triple-lens camera and a 5.8-inch screen for the smaller iPhone 11 Pro and a 6.1-inch display for the iPhone 11 Pro Max.
Do you like what's inside the iPhone 11 box? Let us know in the comments.
Updated on