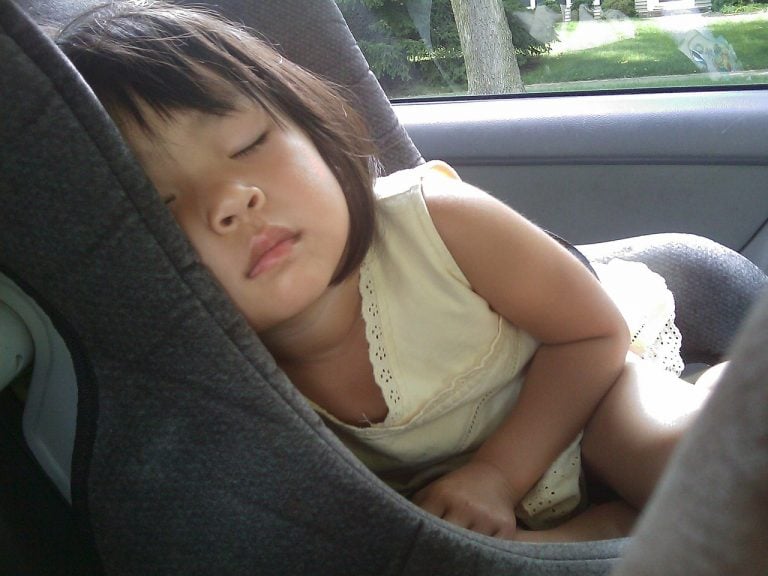 Walmart has taken a cue from Target and started its own car seat recycling program. Walmart's car seat recycling program starts today and runs through Sept. 30 to mark National Baby Safety Month.
Walmart's car seat recycling program starts today
Customers who trade in their old car seat will receive a $30 Walmart gift card which can be used online or in store to buy baby items. The event will be held in almost 4,000 stores across the U.S. Customers can take their old car seats to customer service to recycle them. Expired car seats and those that have simply been outgrown are eligible for the program. Every brand is accepted.
Each household is limited to two gift cards through the program. Boost seats are not eligible. The big box retailer said the program won't be available at all of its Neighborhood Market locations. Customers are advised to call ahead to make sure their local store is participating. You can also click here to look for a participating store. All you need to do is enter your zip code, and it will bring up a list of participating stores.
ADW Capital's 2020 letter: Long CDON, the future Amazon of the Nordics
ADW Capital Partners was up 119.2% for 2020, compared to a 13.77% gain for the S&P 500, an 11.17% increase for the Russell 2000, and an 8.62% return for the Russell 2000 Value Index. The fund reports an annualized return of 24.63% since its inception in 2005. Q4 2020 hedge fund letters, conferences and more Read More
Walmart teams up with TerraCycle
Walmart is teaming up with TerraCycle for the recycling program. All components from the car seats that are turned in will be diverted from the landfill.
"Through the Walmart Car Seat Recycling Program, traditionally non-recyclable car seats are now nationally recyclable," TerraCycle Founder and CEO Tom Szaky said in a statement. "We are proud to work with this forward-thinking company to offer families from coast-to-coast a way to give their car seat, the item that has kept their little ones safe, a second-life."
TerraCycle expects to divert the equivalent of 35 million plastic water bottles from the nation's landfills. The company works with major retailers and manufacturers to recycle items and packaging that would usually be thrown into the garbage because they are difficult to recycle.
Target has already completed its recent car trade-in event. The retailer said it has recycled more than 11.9 million pounds of car seats so far. It plans to hold another trade-in event at some point but has not announced any dates.