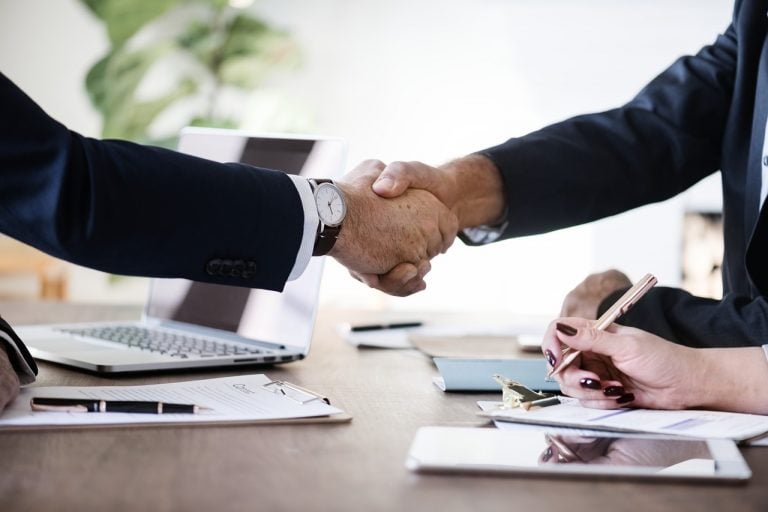 Identity theft has grown ever since the Internet hit the mainstream. Compromised identities, stolen passwords, credit card phishing –all these are a result of data breach that put people in a compromised position.

When you run an organization, it's a totally different story. You're not just looking after your customer and employee information but also yours. If your digital assets get compromised, you won't be able to resume your business.
[REITs]
Fund Manager Profile: Zhang Hui Of China's Southern Asset Management
Historically, the Chinese market has been relatively isolated from international investors, but much is changing there now, making China virtually impossible for the diversified investor to ignore. Earlier this year, CNBC pointed to signs that Chinese regulators may start easing up on their scrutiny of companies after months of clamping down on tech firms. That Read More
Q2 hedge fund letters, conference, scoops etc
Despite these risks, many companies haven't exactly caught up. New customers come to their digital kingdom everyday but little thought is placed on the parameters placed to protect their assets.
If you haven't caught on the importance of trust and identity security, here are seven reasons why you should:
1. Cyber Attacks Are More Common Than You Think
Nowadays, you don't need human hackers to attack your system. They can do it with the help of automated bots. This can result in you losing important files, software systems, and even intellectual property. It's quite a scary thought and should prompt you to take IT security even more seriously.
2. It's Never Safe Enough
Many companies pride themselves in their ability to handle cyber threats. However, one can never be too safe. It's reported that most cyber attacks are simply a result of a successful phishing attempt. Don't settle for secure enough. Think of the worst case scenario and make a plan of action around that scenario.
3. A Data Breach Can Cost Millions
According to a study conducted by Ponemon Institute LLC, a data breach can cost an average of $3.86 million. That's only if you're a huge organization. If you have a close-knit community of loyal customers, you can estimate the loss for each one to be $148. It doesn't sound like much but one customer lost means money lost.
4. Customer Trust Matters
Your customer's trust is more important than anything. They not only trust that you'll provide them quality products and services, they also expect you to keep their data private. A data breach could mean losing hundreds, if not thousands of customers.
5. Company Reputation Matters So Much
Every company thrives on a good reputation. It no doubt brings in more money to your business. However, a poor reputation due to lack of security can turn customers away and maybe even kill your business for good.
6. Better Customer Understanding
Having a track record of keeping information secure means your customers trust you more. They're more loyal to you and likely to divulge more information about themselves if it means you're able to deliver a more tailored service to them.
7. Data Breach Fines Are Getting More Expensive
You not only lose customers and a lot of time in the process, you also lose the trust of federal regulators whose job is to protect people's information online. These are institutions you have to pay a fine because you didn't take your security seriously enough. Fines for a data breach can cost as much as $50,000 per violation.
The fines are only expected to increase in the coming years. What's worse is that these organizations will have the ability to stop your business from operating if you incur too many violations.
In Conclusion
When it comes to digital trust, you need to think like your customer. How secure would your information has to be for you to feel at ease? What kind of consequences would there be if this kind of information got leaked to the public? How would you feel if that happened to you? You want to make sure your business is taking all the right measures to address these risks.
Updated on