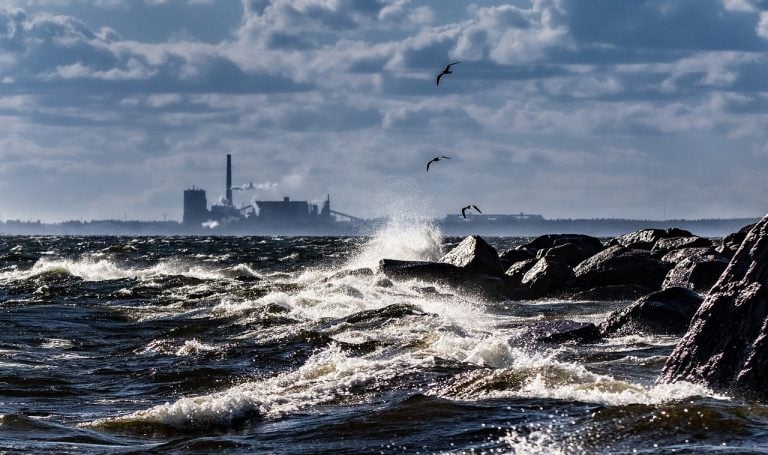 Its the National Weather Service vs Donald Trump
I come from Alabama with a banjo on my knee,

I'm going to Louisiana, my true love for to see.

Looking at Trends with AlphaSimplex's Dr. Kathryn Kaminski

ValueWalk's Raul Panganiban interviews Dr. Kathryn Kaminski, Chief Research Strategist at AlphaSimplex, and discuss her approach to investing and the trends she is seeing in regards to quant investing and hedge funds. Q1 2021 hedge fund letters, conferences and more The following is a computer generated transcript and may contain some errors. Interview with AlphaSimplex's Read More

It rained all night the day I left, the weather it was dry.

The sun so hot I froze to death, Susana don't you cry.

–From song, Oh! Susanna, written by Stephen Foster
When Donald Trump was just a toddler, Oh! Susanna was a very popular song that he probably heard on the radio. Maybe it left a lasting impression — especially the line, "It rained all night the day I left, the weather it was dry."
Q2 hedge fund letters, conference, scoops etc
Perhaps Trump -- whose major policy decisions are usually guided by his gut -- may have drawn inspiration from the song when he came up with a hurricane forecast for the northeast corner of Alabama. He suggested that "Alabama would most likely be hit by Hurricane Dorian", even though the Birmingham National Weather Service predicted that the state would escape unscathed.
The president exhibited an official weather map, showing the northwest corner of Alabama being in the storm's path. When asked who used a magic marker to draw the potential path of the hurricane through that part of the state, Mr. Trump replied, "I don't know. I don't know."
When Mr. Trump gets himself into trouble, he often employs one of his minions to bail him out. In the past, he got his personal lawyer, Michael Cohen, to deny that he had paid $130,000 in hush money to Stormy Daniels, a porn star Trump had slept with years before. And, of course, Kellyanne Conway, the counsellor to the president, lies for Trump regularly, by resorting to "alternate facts."
Albama Dispute
This time, he may have actually outdone himself by getting the National Oceanic and Atmospheric Administration to issue an unsigned statement declaring that the Birmingham, Alabama National Weather Service had erred in forecasting that Alabama would bear none of the effects of Dorian.
Caught red-handed, the president not only could not bring himself to confess his error, but he even pretended that the NOAA had written a supportive statement on its own initiative.  Surely the cover-up was at least as bad as the original sin.
Of course, when repeatedly confronted with his error, the president could not acknowledge that he had been wrong. So, he did what he always does when someone points out the error of his ways: He doubles down.
Remember the unfounded claims that he made, after receiving three million fewer votes than Hillary Clinton in the 2016 presidential election, that at least that many illegal immigrants cast their votes for Clinton?
And how about his boasts of having the largest crowd in history at his inauguration in January, 2017, even though news videos and photos taken by the National Parks Service showed clearly that Barack Obama's inauguration clearly drew a much larger crowd. He still has been unable to let that one go.
National Weather Service and Hurricane Maria
Although the official count was nearly 3,000 deaths after Puerto Rico was battered by Hurricane Maria in 2017, Trump still insists that that was a figure concocted ty "the Democrats," rather than perhaps just two dozen. In the meanwhile, he called his feeble relief effort an "unsung success," giving himself a score of ten (of a possible ten).
Whenever he's caught in a lie, he tries to lie his way out, usually just managing to dig himself even deeper. He has prolonged the Alabama phantom hurricane story for a solid week, leaving even his erstwhile hardcore political supporters in the state just shaking their heads.
Perhaps, after he leaves the White House, he can rejoin his Miss America beauty pageant, this time as a participant. In the talent competition, he can wear one of his husky man's custom-made blue business suits with an overly long tie, and lip-synch Oh! Susanna. And if he doesn't win, he can claim that he was robbed – even though he owned the pageant.