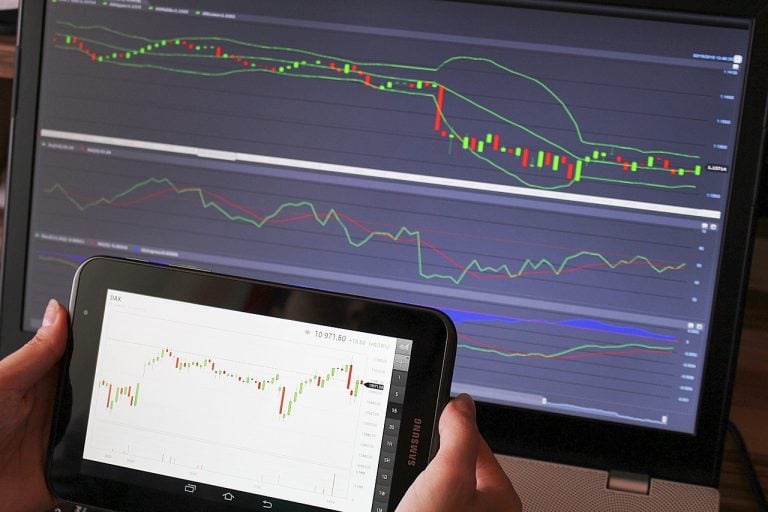 The King Report September 17, 2019 – Independent View of the News
From Monday's King Report: Traders want to buy dips this week for option and futures' expiration and the expected Fed rate cut on Wednesday. Plus, the BoJ meets on Wednesday and Thursday.  However, the situation between Saudi Arabia and Iran mandates caution, at the least.  That being said, too many traders: 1) Are conditioned to buy any dips; and 2) too many traders and investors have little fear of the downside, no matter the news.
ESZs made their low (2983.50) at 10:27 ET.  By 9:52 ET, 22 minutes after the NYSE open, they had rallied to 3004.50.  After a 99-handle retreat, ESZs rallied into the European close, of course.  However, after Europe closed, ESZs and stocks declined.  An afternoon rally appeared; but it was labored.
Seth Klarman Describes His Approach In Rare Harvard Interview
In a rare interview with Harvard Business School that was published online earlier this month, (it has since been taken down) value investor Seth Klarman spoke at length about his investment process, philosophy and the changes value investors have had to overcome during the past decade. Klarman's hedge fund, the Boston-based Baupost has one of Read More
A big negative on Monday was the surge in repo rate.  The overnight rate hit 7% during the final hour of trading.  It settled at 5% after the close.  Some pundits proffered the view that a day or two of a funding squeeze would not be a problem.  But if the need for funds continues, let alone accelerates, look out.
The last hour of NYSE trading on Monday was very choppy.  The usual suspects tried to perform their standard late manipulation; but sellers prevented their scheme.  After the NYSE close, the manipulators pushed ESZs four handles higher.  The scheme to push ESZ higher for Tuesday began earlier than usual.
The massive issuance of debt, public and private, over the past week or two is a major factor in the funds rate rally.  If the Street can't unload some of its merchandize on greater fools, the squeeze will continue.
China issued disappointing economic data on Monday.
Aug Industrial Production 4.4% y/y; 5.2% exp; 4.8% prior
Aug Retail Sales 7.5% y/y, 7.9% exp, 7.6% prior
Fixed Assets ex-Rural 5.5% YTD y/y, 5.7% exp, 5.7%
The NY Fed's September Empire Manufacturing fell to 2.0 from 4.8.  4 was consensus.
NY Fed: The new orders index fell three points to 3.5, pointing to a small increase in orders. The shipments index fell four points to 5.8, its lowest level in nearly three years…
After spending three months in negative territory, the index for number of employees rose to 9.7, pointing to an increase in employment levels, while the average workweek index came in at 1.7, indicating little change in hours worked. Prices increased at a faster pace than last month: the prices paid index moved up six points to 29.4, and the prices received index climbed five points to 9.2.
The index for future business conditions fell twelve points to 13.7. The indexes for future new orders and shipments also moved lower. Firms expected increases in employment levels but no change in the average workweek in the months ahead. The capital expenditures index plunged nineteen points to 4.6, its lowest level in three years, and the technology spending index fell to 6.5, also a multi-year low..
Small Business Optimism Index – August 2019 Report:
Small Business Economy Remains Steady, Despite Doom and Gloom Narrative That's Hampering Expectations – The NFIB Small Business Optimism Index fell 1.6 points to 103.1, remaining within the top 15 percent of readings. Overall, August was a good month for small business. However, optimism slipped because fewer owners said they expect better business conditions and real sales volumes in the coming months. Job creation accelerated, positive earnings trends improved, and quarter-on-quarter sales gains remained strong…
Wall Street commentators joined by some economists have produced a cacophony of warnings about a coming recession. Not joining the noise is half the U.S. economy: small businesses. They do not agree and don't see a disaster in the near future. They are also quite unsure that cutting interest rates now will help the Federal Reserve to get more inflation or spur spending…
Positive aspects of previous session
Persistent ESZ rally from the overnight low until the European close
The Russell 2000 rallied on more value buying
Negative aspects of previous session
No energy after the European close
Oil action was far more negative than stock action
Repo rate spike on funding squeeze
Ambiguous aspects of previous session
Will stocks top with the release of the FOMC Communiqué?
First Hour/Last Hour Action [S&P 500 Index]
First Hour Down, but Up after NYSE open; Last Hour Down a tad
Previous session S&P 500 Index High/Low: 3002.19; 2990.67
Pivot Point for S&P 500 Index [above/below indicates daily trend for traders]: 2996.94
@zerohedge: Three JPMorgan Traders Charged for "Massive" Gold Market Manipulation Fraud
The US Justice Department: Current and Former Precious Metals Traders Charged with Multi-Year Market Manipulation Racketeering Conspiracy
"Smith, Nowak, Jordan, and their co-conspirators allegedly engaged in a complex scheme to trade precious metals in a way that negatively affected the natural balance of supply-and-demand," said FBI Assistant Director in Charge William F. Sweeney Jr. of the FBI's New York Field Office. "Not only did their alleged behavior affect the markets for precious metals, but also correlated markets and the clients of the bank they represented. For as long as we continue to see this type of illegal activity in the marketplace, we'll remain dedicated to investigating and bringing to justice those who perpetrate these crimes."…
@MikaelSarwe: Can someone remind me what happened with the equity market the last time [1999] the trend in (fictional?) operating EPS diverged massively from earnings from a true national income perspective? Scary chart at:
Global Currency Trading Surges to $6.6 Trillion-A-Day Market
BIS publishes triennial report on foreign-exchange industry
Daily volume rises 29%, led by swaps and derivatives growth
"The U.S. dollar retained its dominant currency status, being on one side of 88% of all trades," BIS said… 
We've been hearing and reading about the demise of the dollar as the world's reserve currency for decades.  If the dollar is 88% of daily forex transactions, the dollar Cassandras are ignorant of forex.
As of December 31, 2018, the World Bank estimates world GDP at 85.790 trillion. This means that daily forex trading is about 19 times daily world GDP.  Good thing there are no signs of excess speculation!
Today – Barring negative news, traders will try to affect a Turnaround Tuesday to the upside.  The Street remains very bullish due to central bank largesse; and it is expiration week.  Traders will buy dips this week for the expiration upward squeeze and the expected Fed rate cut on Wednesday. Plus, the BoJ meets on Wednesday and Thursday.  ESZs are -1.25 at 21:00 ET in very quiet trading.
The S&P 500 Index had an Inside day on Friday.  On Monday, the index broke out of the pattern to the downside.  The usual suspects bought every dip, which prevented downside momentum from forming.
Traders pushed the S&P 500 Index above 3000 after the first 25 minutes of NYSE trading.  Sellers appeared.  For the next 30 minutes, the usual suspects kept trying to keep the S&P 500 Index above 3k.  However, sellers kept feeding the fishes.  After 35 minutes of wild swings above and below 3000, sellers overwhelmed the buyers.  Ergo, the game today is to force the S&P 500 Index above 3000.
The S&P 500 Index 50-day MA: 2950; 100-day MA: 2918; 150-day MA: 2888; 200-day MA: 2820
The DJIA 50-day MA: 26,604; 100-day MA: 26,333; 150-day MA: 26,213; 200-day MA: 25,721
S&P 500 Index support: 2985-90, 2972, 2955-60, 2940-45, 2930, 2922, 2914, 2900, 2880
Resistance: 3002-05, 3017-20, 3027, 3040, 3050
Expected economic data: Aug Industrial Production 0.2% m/m, Mfg Production 0.2%, Capacity Utilization 77.6%; Sept NAHB Housing Market Index 66; 2-day FOMC Meeting commences
S&P 500 Index – Trender trading model and MACD for key time frames
Monthly: Trender and MACD are positive – a close below 2502.93 triggers a sell signal
Weekly: Trender is positive; MACD is negative – a close below 2816.78 triggers a sell signal
Daily: Trender and MACD are positive – a close below 2942.29 triggers a sell signal
Hourly: Trender and MACD are negative – a close above 3008.29 triggers a buy signal
Russia carried out a 'stunning' breach of FBI communications system, escalating the spy game on U.S. soil – On Dec. 29, 2016, the Obama administration announced that it was giving nearly three dozen Russian diplomats just 72 hours to leave the United States… [3 weeks before Trump took over!]
The Obama administration's public rationale for the expulsions and closures… was to retaliate for Russian meddling in the 2016 presidential election. But there was another critical, and secret, reason why those locations and diplomats were targeted…
The operation, which targeted FBI communications, hampered the bureau's ability to track Russian spies on U.S. soil at a time of increasing tension with Moscow, forced the FBI and CIA to cease contact with some of their Russian assets, and prompted tighter security procedures at key U.S. national security facilities in the Washington area and elsewhere… It even raised concerns among some U.S. officials about a Russian mole within the U.S. intelligence community…
American officials discovered that the Russians had dramatically improved their ability to decrypt certain types of secure communications and had successfully tracked devices used by elite FBI surveillance teams. Officials also feared that the Russians may have devised other ways to monitor U.S. intelligence communications, including hacking into computers not connected to the internet…
Updated on