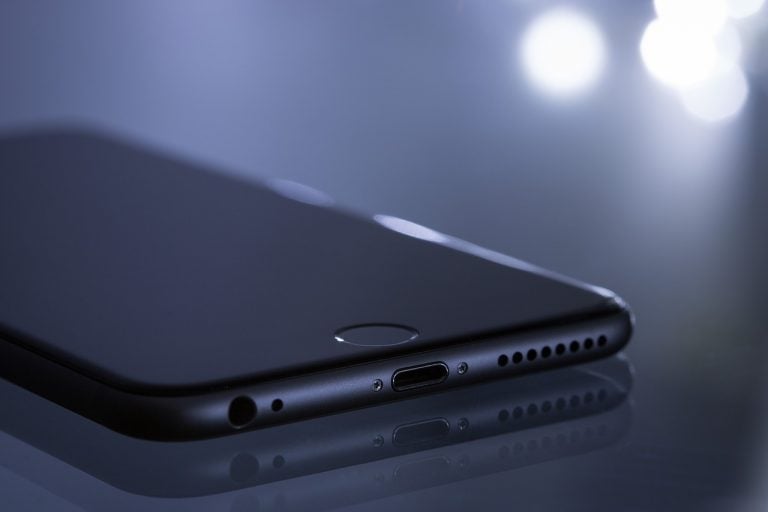 Apple rolled out the iOS 13 software to iPhone users just a few days ago. The company has also pushed out 13.1 and 13.1.1 updates to fix minor bugs. The software brings a bunch of exciting new features to iPhone users, such as the system-wide Dark Mode, a swipable keyboard, Sign-in with Apple, a new volume indicator, and fun new Memojis. But there are also several hidden features in iOS 13 that are hard to find. Here are the top 15 hidden features in iOS 13 that you'd want to check out.
If you haven't yet upgraded your iPhone to iOS 13, head over to Settings > General > Software update to download and install it. Make sure that the device is connected to a stable WiFi network and is fully charged.
15- Easily zip or unzip files
You no longer have to rely on third-party apps to compress or unzip files. With the revamped Files app, Apple lets you do it right from within the app. Just transfer the ZIP or TAR files to the Files app, tap and hold the file, and then tap Uncompress. To compress files, put all the files in a new folder within the Files app, select the folder, tap the three-dot icon in the bottom-right corner, and tap Compress.
Gator Financial Partners 1H2022 Performance Update
Gator Financial Partners letter to investors for the first half of the year ended June 30, 2022. Q2 2022 hedge fund letters, conferences and more Dear Gator Financial Partners:  We are pleased to provide you with Gator Financial Partners, LLC's (the "Fund" or "GFP") 1st Half 2022 investor letter. This letter reviews the Fund's 1st Read More
14- Low data mode
If you are concerned about running out of mobile data, you can turn on the new Low Data Mode from Settings. It prompts apps to minimize their mobile data usage. Go to Settings > Mobile data > Mobile data options to enable the Low Data Mode.
13- Close Safari tabs automatically
Most of us forget to close tabs in Safari browser and realize after a few weeks that they have 137 tabs open in the browser. The iOS 13 now allows you to set up Safari browser to close the tab automatically. Go to Settings > Safari > Close Tabs. You can choose to close it Manually or automatically After One Day, After One Week, and After One Month.
12- Delete apps from the App Store
Almost everyone has unused apps on their iPhone, including apps they have never used since installing them. It's difficult to find such apps on the Home screen (you may not even remember their names). With iOS 13, if you see an app in the Updates list on the App Store, and you know that you don't need this app, you can delete it directly from the App Store. Go to the Updates list in App Store by tapping your profile icon, swipe left on the app you want to delete, and then tap Delete.
11- A new scroll bar in Safari
The Safari browser gets a new scroll bar on the right side of the screen. It not only helps you scroll faster but also shows where you are at on the webpage. To scroll on a page, simply press the scroll bar and move it up or down.
10- Hide location in photos
This is one of the important hidden features in iOS 13. You can choose to hide location information when sharing photos from the Photos app with your friends via email, messages or social media. You will still be able to view in the Photos app where it was clicked. Go to Photos app, select the image you want to share, tap on Options and disable Location under Include.
9- Silence unknown callers
If you are tired of telemarketers, spam calls, and robocalls, you can choose to silence calls from all unknown numbers. Go to Settings > Phone and toggle on Silence Unknown Callers. It will not silence calls from numbers that are not saved in your contacts as long as the number is found in your recent outgoing calls, emails, and messages. All other callers will be directed to voicemail.
8- Files app lets you scan documents
Now you can scan documents directly from the Files app and save them in the cloud or on your iPhone. Launch the Files app, select Browse, tap the three-dot icon, and then Scan Documents. Now point the phone's camera to the document you want to scan. Users can also scan multiple pages into a single PDF file.
7- Control your iPhone with a mouse
If your iPhone is running iOS 13, you can use a Bluetooth mouse or trackpad with the device. You can also assign shortcuts for different tasks. Head over to Settings > Accessibility > Touch > AssistiveTouch > Devices > Bluetooth devices to pair your iPhone with a Bluetooth mouse.
6- Safari browser gets a download manager
Apple has added a new download manager in the Safari browser. It lets you download files and manage them when using Safari. Tap on the link you want to download, then tap Download and you'll see a Download manager icon on the top-right. The icon appears only when you have an active or recently active download. The files are saved to the Downloads folder in your iCloud Drive account, which is accessible from the Files app. You can also change the download location by going to Settings > Safari > Downloads.
5- Change WiFi networks and Bluetooth devices from Control Center
This is one of the best hidden features in iOS 13, at least for me. You no longer have to go to Settings to switch WiFi networks or Bluetooth devices. Just open the Control Center, long-press the WiFi icon or Bluetooth icon, and tap on the network or device you want to connect.
4- FaceTime and iMessage get dual-SIM support
Until the release of iOS 13, the iPhone users could use only one phone number for FaceTime and iMessage. Now both of your phone numbers are linked to iMessage and FaceTime to take advantage of the dual-SIM functionality. This feature is particularly useful for business users and international travelers.
3- Download large apps on cellular data
If your cellular data plan allows it, you can download apps of any size using cellular data. Apple has removed the app download restrictions based on size. Head over to Settings > iTunes & App Store > App Downloads to select if you want to download all apps on cellular data or you want the App Store to ask you when an app is over 200MB. You can also set it to Always Ask to decide whether you want to download a particular app on cellular data.
2- Optimized battery charging
If you charge your iPhone overnight, it gradually damages the battery. The Optimized Battery Charging feature in iOS 13 learns your charging habits and optimizes charging to keep the battery in good health as the phone ages. It finishes off charging beyond 80% only when you need it. Go to Settings > Battery > Battery Health to turn it on.
1- Take full-page screenshots on iPhone
Having to take multiple screenshots of a webpage and then combining them into a single screenshot can be pretty annoying. The iOS 13 has a new screenshot tool that allows you to take full-page screenshots of any website. The feature works in Safari, Mail, Apple Maps, Keynote, Pages, and Numbers. Take the screenshot as you usually do on your iPhone, and then tap on the preview in the bottom-right corner. Now you'll see two options above the screenshot: Screen and Full Page. Tap Full Page and then tap Done. It creates a PDF (not image) screenshot of the webpage that you can crop, annotate, and save to the File app.
Updated on