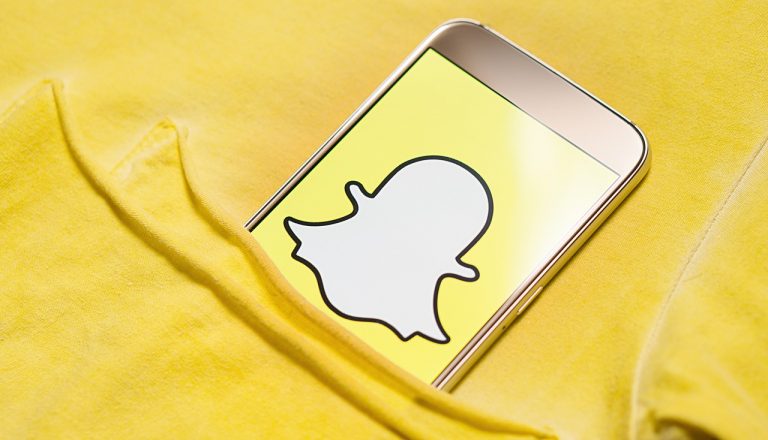 Snapchat has introduced a new 3D Camera Mode exclusively for the iPhone X or newer. Snaps created using the feature will change as they are moved around while being viewed.
Snapchat's 3D Camera Mode is only for the iPhone
The company designed the feature to work off the iPhone's notch technology. Snapchat's 3D Camera Mode applies 3D effects to selfies and allows users to ad various 3D filters and lenses to it. Users can even send their 3D Snaps to people who don't have an iPhone X or newer, and the effect should still work if they move the image around while looking at it.
To try out Snapchat's 3D Camera Mode, you must update the app and then open the camera. In the dropdown menu on the right, you will see an option called "3D." Choose that and then take a selfie with it. Once you have done that, you can swipe to add 3D filters and lenses to enhance the image even more. After the image is created, you can share it via Snapchat or save it to your camera roll to share via other social networks. It will be interesting to see how well the 3D effect in the images will translate to other social platforms.
Canyon Distressed Opportunity Fund likes the backdrop for credit
The Canyon Distressed Opportunity Fund III held its final closing on Jan. 1 with total commitments of $1.46 billion, calling half of its capital commitments so far. Canyon has about $26 billion in assets under management now. Q4 2020 hedge fund letters, conferences and more Positive backdrop for credit funds In their fourth-quarter letter to Read More
Snapchat released this video of the 3D camera mode in action.
Similar idea to Spectacles 3
Snap appears to be going all-in on 3D effects after it introduced the third edition of its Spectacles. The Spectacles 3 feature a second camera so they can shoot both videos and photos in 3D. The company has been struggling to make its Spectacles a hit, writing down $39.9 million in losses on the original Spectacles. The Spectacles 3 are very pricey at $380, so it would be a surprise if this product takes off, especially since the target demographic tends to be high school and college kids, most of whom don't have the extra cash to drop on a gadget like this.
Adding the 3D camera mode to the iPhone version of the app seems like an attempt at a middle ground by making it possible for some users to be able to create 3D Snaps.