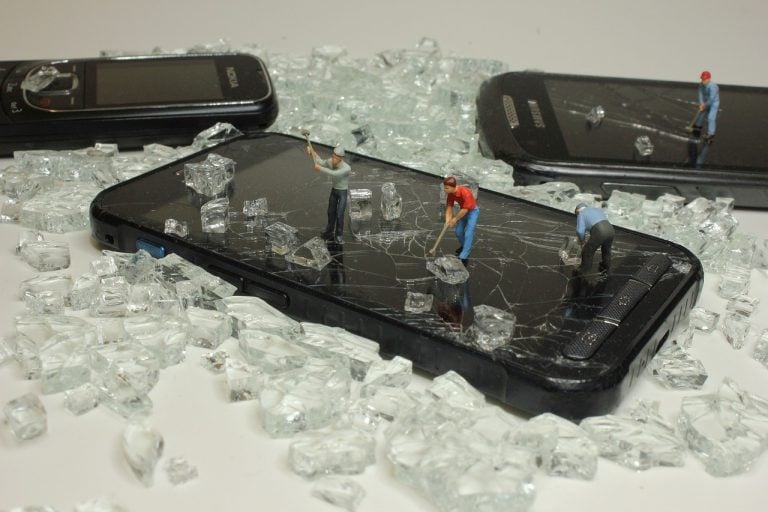 Disposing of or recycling old electronics is a concern for many. Most opt to sell old gadgets, while many don't even know what to do with them. Not all used gadgets are in sellable condition, and many users don't have time to sell their old electronics items. However, old electronics or e-waste must be disposed of. Thus, to get rid of your electronic waste, it is recommended that you recycle old electronics. If you don't know how to do it or want to know an easy way to do it, then you have come to the right place. In this article, we will talk about how to recycle old electronics easily.
How to recycle old electronics
You have plenty of options to choose from when it comes to recycling old electronics. These options are:
Go to a recycler – There will be many non-profit agencies near you that will help you recycle old electronics. For instance, Call2Recycle helps recycle rechargeable batteries and cell phones from all over the U.S. Another option is Goodwill. It will take all old electronics items, including PCs, laptops, monitors, scanners, smartphones, household electronics and more.
Robinhood 2021 Conference: Cathie Wood discusses her investment process with Lee Ainslie [Exclusive]
ARK Invest is known for targeting high-growth technology companies, with one of its most recent additions being DraftKings. In an interview with Maverick's Lee Ainslie at the Robinhood Investors Conference this week, Cathie Wood of ARK Invest discussed the firm's process and updated its views on some positions, including Tesla. Q1 2021 hedge fund letters, Read More
You can search for more recyclers near you with a simple Google search. Even Best Buy allows you to recycle electronics items at its stores. Many cities and towns also arrange collection days for electronics. To find out about such events by state, you can visit this site.
Go to a tech firm – Many companies that manufacture consumer electronics products and many who sell them offer recycling services as well. Additionally, many of these companies not only recycle your electronic waste but also give you gifts in return. For instance, Apple offers up to $1,000 in gift cards or in-store credit, Sprint offers up to $300 on mobile phones, and Amazon gives about $200 as an Amazon Gift Card.
You can contact certain retailers to dispose of or recycle specific products. For instance, to dispose single-use and rechargable batteries commonly found in toys, you can turn to Whole Foods, Lowes, Best Buy, Staples and Home Depot. All these retailers offer free drop-off spots for dead batteries.
You can also check out Earth911, which is a website that finds you the nearest recycling location depending on the type of battery you wish to dispose of. Call2Recycle offers a similar service.
You can also contact Call2Recycle to dispose of your smartphone. You can also visit your nearest Best Buy store, which accepts three phones per household per day, while Home Depot accepts up to 11 pounds of cell phones. Other retailers that offer recycling services for smartphones are Lowes, Staples and Whole Foods. You can dispose of wires and chargers, or better yet, you can even sell them.
To learn about the companies that offer such services, visit this link.
Donate – if you have old electronics items in working condition (or even if they are not), you can think about donating them. Some non-profit organizations offer such services, such as Cell Phones for Soldiers, Medic Mobile and more. You can also contact local organizations and recreation centers. If you are donating, don't forget to take a receipt because it might help with your tax return as well. Some of the programs that offer similar services are eBay for Charity , AmericanCellPhoneDrive.org, Dell Reconnect and more.
Why you shouldn't throw away old electronics
Although your old electronics items are just wires, plastic and other metals, they can damage the environment if disposed of improperly. Most electronic items include toxic materials like chromium, mercury, lead, and flame retardants.
If these materials are not disposed of correctly, they can leak into the groundwater and atmosphere. These materials can reportedly damage kidneys, the blood and the nervous system. According to the United Nations, about 44.7 million tons of e-waste was discarded in 2016, but only 20% was disposed of properly.
It must be noted that the recycling process of each type of electronic item may be different. A device may be recycled, refurbished or redistributed. Some electronic waste is mined or melted to extract rare materials. According to Apple, it was able to recapture 2,204 pounds of gold from recycled devices in 2015.
Before you recycle any old electronics item, remember to delete all your data from it permanently. If you want to recycle your old computer, then just wipe its hard drive clean, and if it is a phone, then do a factory reset. If you have a device that doesn't work but has your private information, then you are better off destroying it instead of giving it up for recycling.