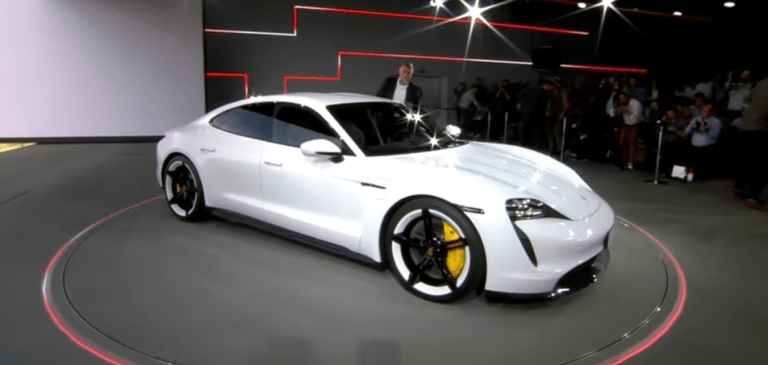 Whitney Tilson's email to investors dicussing Anton Wahlman's article on the Porsche Taycan launch.
Anton Wahlman emailed me this and gave me permission to share it:
Q2 hedge fund letters, conference, scoops etc
Seth Klarman Describes His Approach In Rare Harvard Interview
In a rare interview with Harvard Business School that was published online earlier this month, (it has since been taken down) value investor Seth Klarman spoke at length about his investment process, philosophy and the changes value investors have had to overcome during the past decade. Klarman's hedge fund, the Boston-based Baupost has one of Read More
Here are the essential things that investors should know about the Porsche Taycan launch:
It looks a lot closer to the 2015 concept car than the masked test cars suggested. Most people seem to think it looks absolutely stunning. This alone tends to be a major factor in any car's sales success -- regardless of which kind of powertrain it has.
The base price of the version that you can actually buy in 2019 and early 2020 is $153,510, plus a $1,350 delivery charge. There will be less expensive versions available later in 2020 and beyond.
At these prices, the Porsche should skim away many of Tesla's highest-end buyers, for whom price doesn't matter as much as bragging rights. This is a far better-looking car than a Tesla, and obviously will have much better build quality. Would you rather show off a Tesla or the Porsche Taycan at the country club or the valet at your fancy restaurant? The answer is obvious and not remotely close. Besides, the Tesla spends most of its time in the repair shop anyway, so it rarely makes it to the country club anymore.
The range is said to be 280 miles on the WLTP test cycle (Europe). I typically apply a 14% discount factor for the US EPA test cycle. That brings us to about 240 miles. I suppose that's the best-case scenario for the various versions for the U.S. market. I imagine most versions will fall in the 200-240 mile range.
Some will scoff at 200-240 miles of range, which is less than the Kia, Hyundai, Nissan or Chevrolet electric cars, for example. But ask yourself: How far from the Porsche buyer's home is the country club and the fancy restaurant? I am guessing, no more than 20-40 miles. The Porsche buyer doesn't take road trips, but rather flies if the trip would otherwise have been more than a couple of hours. There is no real need for "range" beyond 100-200 miles if your life exists almost exclusively within a 40-mile radius of your house.
The best video I have seen that communicates the actual *driving* experience is this one, from Tom Voelk: https://www.youtube.com/watch?v=mJloC3witfY Notice the drifting.
The best video I have seen that actually describes the technical aspects of the Porsche Taycan is this one, from Dan Edmunds: https://www.youtube.com/watch?v=t_vUaFb0fC8
Bottom line
Tesla has already lost Model X and S sales to the Audi eTron and Jaguar iPace. Model X and S sales are down materially this year. There isn't all that much more market share left to lose for Tesla Model X and S, as their sales are on a downward dive on their way to close to zero, but this is an example of the next drop in the water torture that's starting to hit Tesla. There are over 200 competing EVs to come in the near future, each a hyena taking a bite out of the Tesla wildebeest flesh.
Updated on