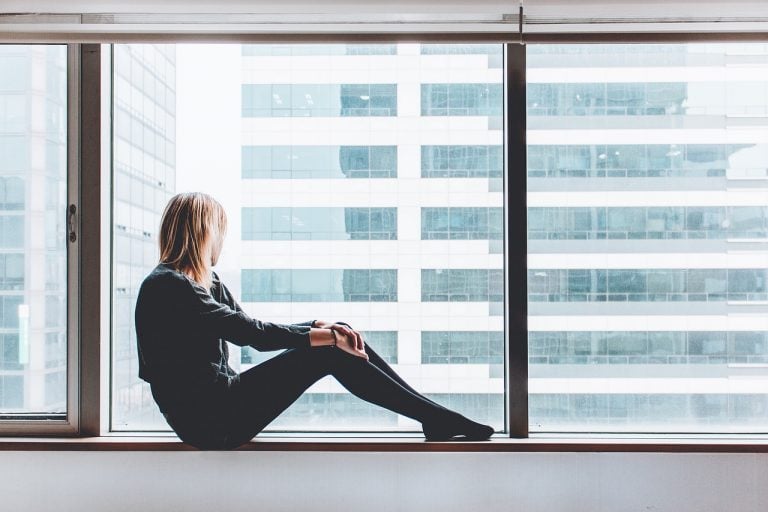 There are thousands of visa and PR applications being sent to the Australian Department of Immigration every year. Their success rate varies quite a bit. Some of them are rejected because of ineligibility or fraud, while others are denied simply because they've made some tiny mistakes on their applications. Lots of applicants don't realize that applying for permanent residency requires knowledge of immigration laws and good handling of documents. Making mistakes isn't tolerated very well and you can be sure that the border protection services will deny entry for anything that is short of perfect. Here are some signs that you might need some help with your applications.
Q2 hedge fund letters, conference, scoops etc
Qualivian Investment Partners July 2022 Performance Update
Qualivian Investment Partners performance update for the month ended July 31, 2022. Q2 2022 hedge fund letters, conferences and more Dear Friends of the Fund, Please find our July 2022 performance report below for your review. Qualivian reached its four year track record in December 2021.  We are actively weighing investment proposals. Starting in November Read More
Tips on applying for a permanent residency
1. Inconsistency
In order to apply for permanent residency, you need to be consistent with your submitted information and all of your previous visa applications. The Australian Immigration Department cross-checks the information that you have given them and compares them in order to see if there are any inconsistencies or reasons for suspicion. It's an incredibly vigilant department, which means that you should review your applications and make sure that you don't make any mistakes and that all of your visa requirements are met.
Even dynamic things such as the state of your marriage must be consistent with previous forms, as long as they were filled in recently. If you've decided to separate with your partner, but you haven't finalized the divorce, you should maintain that you are still married. Even the tiniest of changes will be noted and you don't want to be singled out for something that isn't all that important.
2. A lack of evidence
Supporting documents are the most essential part of any immigration application process. Every crucial part of your personal and professional life needs to have documents that will support the claims that you have given immigration officers.
Your qualifications and work histories are the most important aspect of the application. They will show your chosen country that you have the professional knowledge and drive to actually work when you enter the country. Tax returns and bank records are useful for confirming your employment. Even relationships need to have written proof from both parties, so as to confirm marital or relationship status.
Just having it all written down might not be enough. Everything has to be verifiable by a third party. If the immigration office wants to contact someone in order to confirm your information, they will need numbers and references to find them. If you've applied for a kind of certification, you don't need the certification itself to prove that you're on your way to getting it. It would be sufficient if you had proof that you simply applied for it and that you're still waiting.
3. Conflicting public records on permanent residency

It should be noted that no piece of paperwork is one hundred per cent accurate and without faults. You can be sure that mistakes will be made along the way and that simply reporting them will let you get past the hurdles they might put up for you and your application. However, certain records are more unreliable than others and they could raise some red flags.
Social media and public records are great examples of this. You can be sure that every possible source of information will be reviewed before your application is finished. This includes your social media pages. Who can guarantee that the information that is put online is accurate for your current state? Some people refrain from putting intimate information on their social media pages and this could lead to issues. If you are in a relationship that isn't listed on popular social media pages such as Facebook, you might be questioned regarding why this is the case.
On the other hand, any negative information that is fed through your social media pages will also be reviewed, even though you might not know the people that are posting it. Explain any inconsistencies and you can be sure that your application will be clear of trouble.
4. Lack of organization
Acquiring all of this evidence and paperwork for permanent residency is a lot of work for one person. It often leads to repeated mistakes which might end up costing you the chance to get your permanent residence. Missing any piece of crucial evidence will not be taken lightly by immigration, which means that you need to have a clear understanding of what you're getting yourself into and what rules need to be obeyed.
Understandably, most laymen don't have this kind of knowledge when applying for a permanent residence card or visa. Instead, they often seek counsel from experts like Immigration Lawyers who can help them get the documents they need. Legal preparation is key, which is why having legal counsel from lawyers will help you organize properly and get every single piece of paper you might need.
5. Not being honest
Most applications will require that you disclose a lot of negative information about yourself. They will ask if you've had any prior convictions or any run-ins with the law. Other times, they might ask for crucial information that you might not have at the moment. Things like asking for an old address to which you have no paperwork for.
It's a tricky situation because most people don't want to fail their application, which is why they omit small bits and pieces of information, leading to issues. If you lie on your application, you can be sure that it will be rejected immediately if the immigration office finds out. Keep in mind that they already have a database full of information on various individuals, so it might not be wise to withhold anything from them. Honesty is key to being able to successfully apply for a visa or PR card.
Permanent Residency Conclusion
Applying for permanent residency is a difficult and time-consuming process which will leave you feeling drained. Even if you manage to get all of the necessary paperwork, you can be sure that it's still going to take quite a while for everything to be properly processed before you can actually call it a successful venture. With some help from professionals, the issues can be circumvented and your application process can be finished without any major hurdles.
---
About the Author:
Lucas H. Parker is a self-employed Business consultant, a freelance writer, and an Editor-In-Chief at Saving for Serenity.
Updated on