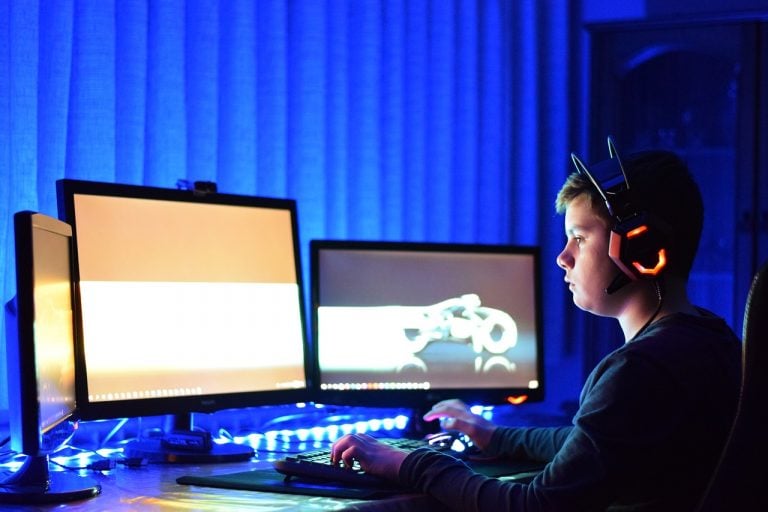 The modern gaming industry releases about a hundred new applications every week. However, most of the products are online games and interactive programs for mobile devices.
As you might have guessed just by looking at the name, online games require a browser in your operating system, as well as an Internet connection. As a rule, in the case of online games, the system requirements of computers and other devices are not taken into account, since these applications are not too "gluttonous." They can be played on a laptop, and a tablet, and on a smartphone.
[REITs]
Seth Klarman Describes His Approach In Rare Harvard Interview
In a rare interview with Harvard Business School that was published online earlier this month, (it has since been taken down) value investor Seth Klarman spoke at length about his investment process, philosophy and the changes value investors have had to overcome during the past decade. Klarman's hedge fund, the Boston-based Baupost has one of Read More
Q2 hedge fund letters, conference, scoops etc
What is needed for an online game?
To run such an application, you just need to open a browser and find a suitable site, where flash games are presented, as well as other applications to run in an online format. As you can see, from the moment the computer starts up to the start of the game, no more than 2-3 minutes pass. In addition, simple online games do not require additional installation and downloading of files from the user. As we can see, the first advantage of online applications over client applications, that is, those that require the installation of a "client" is their availability. You can launch a familiar or new online game anywhere and anytime – at home, in the office, in public transport, during the lunch break, using a laptop, tablet, PC or even a mobile phone. The range of such games is also very large, and it is the second plus. Along with children's and online arcade games, you can also play for free Minecraft, elementary shooters, strategies, and even simulations.
A special place in the categories of browser games is played by logical applications and quests. And all this is online and without installation. If you think that online applications are always designed for one player, then you are mistaken. Many browser games are represented by large multi-user projects, where hundreds and even thousands of people can simultaneously play. However, most browser games remain free or work through voluntary donations.
Where can I find online games? As a rule, they are collected on official or thematic portals, where they are sorted into categories of genres.
Why are online games popular not only among children?
How to explain the popularity of online games? Everything is simple – they are accessible and diverse.
Saving time and nerves is evident. In addition, you can play online games on any computer, if only there were access to the Internet. The resources of the processor, memory, and video card online games use very little. However, you are likely to encounter still difficulties playing online, and the first is the choice. If you pay attention to the frequency of game updates on the pages of thematic platforms, you will notice that dozens of new applications appear on the market every month. And now look at the variety of genres – here you have arcades, quests, and logic games. There are even RPGs, strategies, shooters, and RPG games. Of course, they will not be as detailed as downloaded games, but their accessibility and simplicity of gameplay are captivating.
In conclusion, it is worth noting that, regardless of the genre of the game, RPG, arcade, simulations, quests, RPG, shooters in online mode are available at any time of the day or night in huge quantities. It follows that adult users, as well as children and their parents, need to remember about the potential dependence on such games. Play responsibly and remember that in addition to games, there is a real-world, real communication, study, work, and loved ones.
Updated on