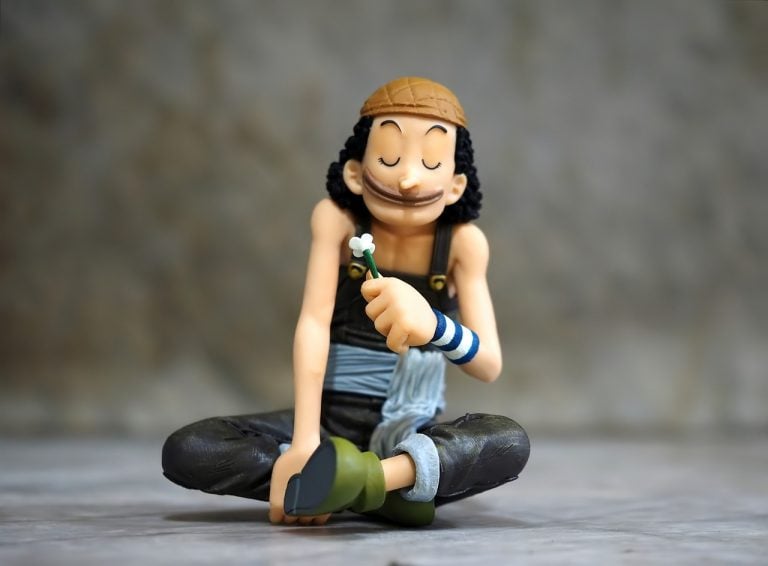 The manga series One Piece is going on a brief hiatus, pushing the release date for One Piece Chapter 955 back a week.
Leading up to the One Piece Chapter 955 release date
For those who aren't keen on waiting an extra week, PiunikaWeb has gathered details on where the series stands so far. In the last chapter, Zoro agreed to return the Shusui sword to Wano in exchange of Enma. The sword is considered to be an important relic for the country, and Princess Hiyori called for it to be returned. She also said Wano had ben in an uproar since the sword was taken along with a number of other swords. She hoped that the return of the Shusui would bring the return of good fortune for Wano.
Law defeated Hawkins in an interesting reversal after Hawkins took on the lives of Law's crewmembers through the Stra-straw fruit. That move required Law to kill three of his crewmembers before he could kill Hawkins. However, Chapter 954 brought Law closer to beating Hawkins, and then he ended up helping Hawkins because Hawkins wanted to join Kaido.
Crypto Hedge Fund Three Arrows Blows Up, Others Could Follow
A few years ago, crypto hedge funds were all the rage. As cryptocurrencies rose in value, hundreds of hedge funds specializing in digital assets launched to try and capitalize on investor demand. Some of these funds recorded double-digit gains in 2020 and 2021 as cryptocurrencies surged in value. However, this year, cryptocurrencies have been under Read More
Luffy started training to get as strong as he could before the upcoming raid. He learned how to use an advanced armament he saw Rayleigh use previously while they were training in Rusukaina. He learned Ryuo from Hyogoro.
Kinemon changed the meeting place for the Pirate-Ninja-Samurai alliance, believing that the change will keep their enemies from overcoming them. Apoo also returned to Wano with his army of Numbers, which was a surprise for Kaido. The question now is whether Apoo has another surprise in mind.
Perhaps the most critical event of Chapter 954 was Kaido's surprise alliance with Big Mom. Both want to take over the world and share a hatred of Strawhat, so they built upon these shared ideas and struck an alliance. It's possible that One Piece Chapter 955 will bring the rest of the Big Mom pirates to Wano. The next chapter is expected to bring its own set of surprises like Chapter 954 did.
The release date of One Piece Chapter 955 will be Sept. 16 in the weekly Shonen Jump.
Updated on