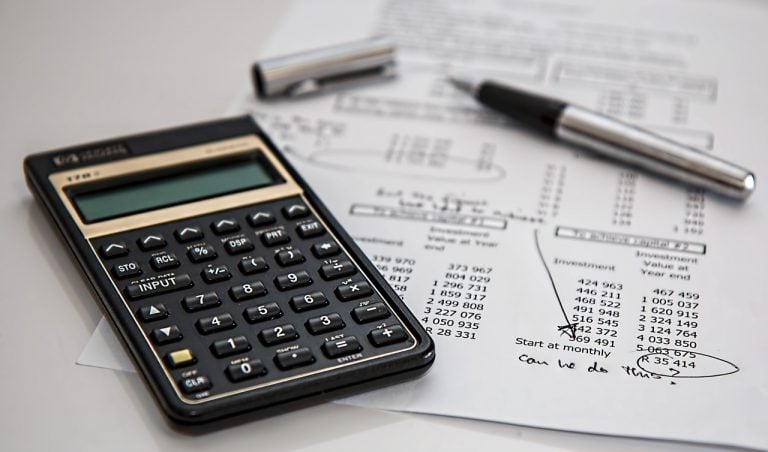 The King Report for September 11, 2019
Tuesday's report was briefer than usual because there was a lack of impact news; equity market action was excruciatingly redundant and we were on the road.
Q2 hedge fund letters, conference, scoops etc
Dan Sundheim Founder Of D1 At Sohn 2021 On His Favorite Stock
At this year's Sohn Investment Conference, Dan Sundheim, the founder and CIO of D1 Capital Partners, spoke with John Collison, the co-founder of Stripe. Q1 2021 hedge fund letters, conferences and more D1 manages $20 billion. Of this, $10 billion is invested in fast-growing private businesses such as Stripe. Stripe is currently valued at around Read More
Wednesday's ESU and US equity action was once again excruciatingly redundant.
Traders bought ESUs on Monday night, the usual night time buying in the thin market to juice ESUs.  The ESU high for the session occurred at 20:20 ET (2984.25) on Monday night.  ESUS sold off during the Nikkei's 2nd Session.  After an early decline in Europe, stocks and ESUs rallied until ESU barely turned positive at 7:04 ET.  After a morning decline in the USA that ended at the European close, ESUs and stocks had a robust Noon Balloon.
A sharp afternoon decline appeared.  However, the usual late ESU manipulation saved the session.  There is no question that manipulation appeared during the final 35 minutes of trading.  ESUs jumped 14 handles on no impact news to end the day and push the S&P 500 Index up 0.96 points for the session.
The DJIA posted a 73.93 points gain while the DJTA jumped 161.56 points or 1.54%.
The US 30-year bond tumbled 1.5 points for the session due to an ugly Treasury auction of $38B of 3-year notes.  Another factor in bonds' weakness is the massive issuance of corporate debt that has occurred over the past few weeks.  Bloomberg reports that $125B of IG debt is expected to be issued this month.
There might have been liquidation of defensive asset allocation due to bond weakness.  Also, 1) the market expects that the ECB will grant bulls' request for QE and deeper NIRP; and 2) with Germany indicating that it will bust its budget, European sovereigns might be preparing to unleash fiscal stimuli.  Ergo, bonds could be in for some tough sledding for a spell.
Just before the afternoon arrived, Apple announced an iPhone price cut at the company's special event and a streaming service to compete with Netflix.
Apple lowers price for next iPhone and pushes into streaming services to compete with Netflix
Apple dropped the price on its main new phone, the iPhone 11, to $699 from the $1,000 mark… with its new Apple TV+ streaming service for $4.99 a month…
https://www.washingtonpost.com/technology/2019/09/10/apple-event-new-iphone/?noredirect=on&wpisrc=al_news__alert-economy--alert-national&wpmk=1
Netflix and Disney declined sharply on the Apple streaming service news.
For Boris Johnson, another Bad Day and another Big Defeat in Parliament
British lawmakers, capping what may be one of the most abysmal starts any British leader has ever endured, on Monday rejected Prime Minister Boris Johnson's bid to hold a new national election…
https://www.nytimes.com/2019/09/09/world/europe/brexit-johnson-parliament.html
Positive aspects of previous session
DJIA, DJTA and Russell 2000 rallied
Negative aspects of previous session
Nasdaq declined and the S&P 500 Index was barely positive despite aggressive late ESU manipulation
Ambiguous aspects of previous session
Is a market top forming on ECB and Fed rate cut hype?
First Hour/Last Hour Action [S&P 500 Index]
First Hour Down; Last Hour Up
Previous session S&P 500 Index High/Low: 2979.39; 2957.01
Pivot Point for S&P 500 Index [above/below indicates daily trend for traders]: 2971.93
Google Hit with Sweeping Demand from States over Ad Business
Investigative demand seeks details on ad tech, acquisitions
Document shows heart of Google business model targeted
State attorneys general investigating Google are ordering it to turn over a wide range of information about its advertising business, according to an investigative demand that takes direct aim at the biggest source of the company's revenue…
https://www.bloomberg.com/news/articles/2019-09-10/google-hit-with-sweeping-demand-from-states-over-its-ad-business
Today – The S&P 500 Index broke out of the Inside Day-Outside Day combo that occurred on Friday and Monday to the downside on Wednesday.
The S&P 500 Index hit a session low of 2957.01 at 10:13 ET.  This was 12 handles beneath its Monday low of 2969.39.  The remainder of the session was apparently a manipulation to keep downside momentum from developing, with an aggressive manipulation late to create the notion that the downside mover was a false breakdown.
Please note that for the past several missives, we have flagged 2955-60 as important support for the S&P 500 Index.  The low yesterday was 2957.  This was a breakdown action that probably induced the cavalry to ride to stocks' rescue so that the important support would hold.
Barring impact news, we expect traders to get long in the afternoon for the expected QE and rate cut from the ECB and Thursday.  Also, Draghi will have has last press conference – and traders expect a grand performance instead of his usual dovish shtick.
Boeing CEO Dennis Muilenberg will comment on Boeing's plight.  This should impact trading.
ESUs opened a tad high on Tuesday night; but they traded -2.75 an hour after they opened.  A rally quickly materialized.  After the ESU turned positive, sellers appeared.  ESUs are -4.25 at 21:00 ET.
The guiding principal for the next week: Traders will buy dips until the FOMC Communique is released on September 18.  There is no reason to overthink what it occurring now.
The S&P 500 Index 50-day MA: 2948; 100-day MA: 2915; 150-day MA: 2880; 200-day MA: 2813
The DJIA 50-day MA: 26,580; 100-day MA: 26,311; 150-day MA: 26,160; 200-day MA: 25,668
S&P 500 Index support: 2972, 2955-60, 2940-45, 2930, 2922, 2914, 2900, 2880, 2870, 2860, 2853
Resistance: 2985 (double top), 2990, 3000, 3013-17, 3027
Expected economic data: Aug PPI unchanged m/m, 1.7% y/y; Core 0.2% m/m, 2.2% y/y; July Wholesale Inventories 0.2%, Sales 0.5%
S&P 500 Index – Trender trading model and MACD for key time frames
Monthly: Trender and MACD are positive – a close below 2502.93 triggers a sell signal
Weekly: Trender is positive; MACD is negative – a close below 2816.78 triggers a sell signal
Daily: Trender is negative; MACD is positive - a close above 2980.42 triggers a buy signal
Hourly: Trender and MACD are negative – a close above 2985.21 triggers a buy signal
@realDonaldTrump: I informed John Bolton last night that his services are no longer needed at the White House. I disagreed strongly with many of his suggestions, as did others in the Administration, and therefore I asked John for his resignation, which was given to me this morning. I thank John very much for his service. I will be naming a new National Security Advisor next week.
Flynn Hearing Reveals Existence of Bombshell DOJ Memo Exonerating Michael Flynn
The existence of such a memo calls into question Comey's actions both when he met with Trump privately and when he wrote his personal memos recanting the meetings. If the Jan. 30, 2017 DOJ Flynn memo does exonerate Flynn, then it will call into question Comey's actions when he had the private meetings with Trump. Why didn't Comey reveal to Trump that DOJ found no evidence that Flynn was an 'agent of Russia' when he met Trump at the White House on Feb. 14 meeting?  Why were the stories about Flynn, along with classified information regarding his phone conversations with the former Russian Ambassador Sergey Kislyak, leaked to the Washington Post in early February?...
Further, new information that former FBI Deputy Director Andrew McCabe advised that there was no Logan Act violation, along with the DOJ internal memo of Jan. 30 that Flynn 'was not an agent of Russia,' was enough information for Comey to advise the President that Flynn had been cleared of any wrongdoing. Instead, Comey claimed obstruction of justice by the President…
If and when this memo is made public, the ongoing narrative continuing to be pushed by those former Obama officials, as well as, House Intelligence Committee Chairman Adam Schiff who continues to push for hearings on obstruction will be squashed.  It looks like Comey, who would have been fully aware of this memo, has a lot of explaining to do.
https://saraacarter.com/flynn-hearing-reveals-existence-of-bombshell-doj-memo-exonerating-michael-flynn/
Former FBI analyst admits snooping on anti-Mueller conspiracy theorist
Mark Tolson, 60, pleaded guilty in federal court in Alexandria, Va., to one misdemeanor count of accessing without authorization the email account of lobbyist Jack Burkman…
Tolson learned in October that Burkman, who gained prominence for conspiracy theories about the death of Democratic National Committee staffer Seth Rich, was planning a news conference claiming that special counsel Robert S. Mueller III committed sexual assault…
https://www.washingtonpost.com/local/public-safety/former-fbi-analyst-admits-snooping-on-anti-mueller-conspiracy-theorist/2019/09/10/014d2d46-d3e3-11e9-9610-fb56c5522e1c_story.html?noredirect=on
For the first time ever, most new working-age hires in U.S. are people of color, Post analysis shows
https://www.washingtonpost.com/business/economy/for-the-first-time-ever-most-new-working-age-hires-in-the-us-are-people-of-color/2019/09/09/8edc48a2-bd10-11e9-b873-63ace636af08_story.html
Trump pushing for crackdown on homeless camps in California, with aides discussing moving residents to government-backed facilities
https://www.washingtonpost.com/business/2019/09/10/trump-pushing-major-crackdown-homeless-camps-california-with-aides-discussing-moving-residents-government-backed-facilities/
Have a reflective and respectful 9/11.