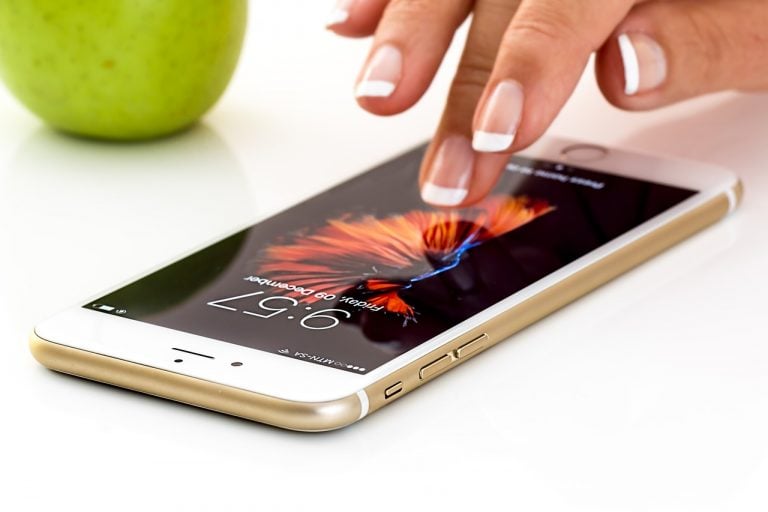 For the jailbreak community, the wait is finally over. Developer Pwn20wnd has released an unc0ver jailbreak for the A12 devices and 2018 iPad Pro with an A12X chipset. Here's how to jailbreak A12(X) devices using unc0ver.
Supported device and what's new?
The latest available version of the jailbreak software is unc0ver 3.7.0b1, and you can download it from the official unc0ver website or Pwn20wnd's official GitHub repository. Actually, it is in beta and was released for public testing on Sunday afternoon. Prior to this release, unc0ver only partially supported A12(X) devices, i.e., it did not support Cydia and tweak injection. Now, with the unc0ver 3.7.0b1, everything changes.
unc0ver v3.7.0~b1 is NOW OUT with full-fledged A12-A12X support with Cydia and system-wide tweak injection!

Qualivian Investment Partners July 2022 Performance Update

Qualivian Investment Partners performance update for the month ended July 31, 2022. Q2 2022 hedge fund letters, conferences and more Dear Friends of the Fund, Please find our July 2022 performance report below for your review. Qualivian reached its four year track record in December 2021.  We are actively weighing investment proposals. Starting in November Read More

Get it at: https://t.co/FtG9c9kNtg

Upvote it at: https://t.co/80DkHZwmd7

Tweet #unc0ver to get it trending at the first spot!

— Pwn20wnd released #unc0ver with full A12 support (@Pwn20wnd) 22 September 2019
Developer Pwn20wnd came up with the unc0ver jailbreak for A12 and A12X devices. Following is the list of all supported devices – iPhone XR, iPhone XS, iPhone XS Max, iPad mini (2019), iPad Air (2019), 11-inch iPad Pro (2018) and 9-inch iPad Pro (2019).
This is seen as a big achievement as these A12(X) devices are just a year old. Moreover, it has been becoming harder for the developers to utilize iOS exploits for a jailbreak as Apple is quick to patch the vulnerabilities.
Before we detail how to jailbreak A12(X) devices using unc0ver, let's see what's new with the unc0ver v3.7.0 beta 1. As per the official changelog from unc0ver.dev, the new software brings "Full-fledged A12-A12X support with Cydia and system-wide tweak injection." The new release uses a custom fork of Substitute to support tweak injection. By default, this jailbreak also installs the Cydia package manager.
How to prepare your device for jailbreak?
Before diving into how to jailbreak A12(X) devices using unc0ver, let's check a few pre-requisites or how to prepare your device for the jailbreak:
You must have the latest version of Cydia Impactor. If you don't have one, you can download it from CydiaImpactor.com.
You will need unc0ver 3.7.0 IPA as well.
Remove previously downloaded over-the-air update files from the device that you want to jailbreak. To do so, go to Settings > Storage, and delete any downloaded OTA file. After removing the files you must reboot the device.
Do take a backup of your device either via iCloud or iTunes.
Disable Find My iPhone and enable the Airplane mode.
Apple released the iOS 13 last week. However, for those who updated to the latest iOS version, there is bad news. They can't jailbreak their devices. Also, such users won't be able to downgrade as well, as Apple has stopped signing the firmware. So, only those who are on iOS 12 to iOS 12.4 can proceed to jailbreak A12(X) devices using unc0ver.
Now that you have prepared your device with the above pre-requisites, let's check how to jailbreak A12(X) devices using unc0ver.
How to jailbreak A12(X) devices using unc0ver
Following are the steps to jailbreak your device using the latest version of unc0ver:
First, you will have to sideload unc0ver 3.7.x IPA on the compatible iPhone or iPad that you wish to jailbreak.
Second, after the IPA is installed, go to Settings > General > Profiles & Device Management. From here chose the relevant profile, and click Trust and then Trust again to accept the installed certificate.
Third, you can launch the unc0ver app from your Springboard after trusting the certificate. Once the app is up, click on the Jailbreak option to initiate the process.
Now sit back, and enjoy the magic of the unc0ver app. Once the magic is done, your device will reboot and you will have the Cydia icon installed on the home screen.
A big win
This is a big win for the jailbreak community as Apple's A12 Bionic chip makes it harder for the hackers to make use of the exploits. The A12 Bionic chip is based on the 7nm process and features six-core fusion architecture, including four efficiency cores and two performance cores.
Since the A12 Bionic chip has a built-in ARM version 8.3s pointer authentication, it is able to get rid of several exploit vectors. This makes exploitation even harder. However, now both unc0ver and Chimera have made this difficult task possible.
Prior to unc0ver 3.7.0b1, the Electra Team was ahead. Electra's Chimera has long been supporting the A12(X) devices, but only those running on the iOS 12.0-12.1.2. The unc0ver jailbreak now fully supports all A12(X) devices running iOS 12.0-12.4.
For unc0ver, it has been a step-by-step process. A couple of months back, developer Pwn20wnd released the jailbreak for the iOS 12.1.3 to iOS 12.2 and iOS 12.4, but the A12/A12X devices were not supported. Later, the developer added partial support for the A12/A12 X devices, but without Cydia tweak injection.
A couple of weeks back, unc0ver got its "biggest stability and reliability update." With the unc0ver v3.6.0 update, the developer completely redesigned and rewrote all jailbreak patches from scratch to improve performance and stability. Also, all the jailbreak patches were made static to boost system stability.
Now, we have unc0ver 3.7.0b1 with full support for A12(X) devices.
Updated on