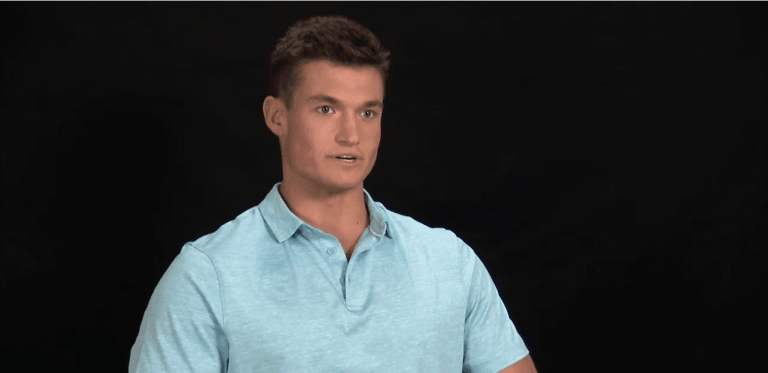 Last Night's Big Brother Winner, Jackson Michie, Reveals His Reacts to The Finale & His In-House Love Triangle on This Week's Now What with Jessica Graf
Los Angeles, CA (September 26, 2019) – The freshly-crowned winner of Big Brother's 21st season, Jackson Michie, joined Jessica Nickson on her PodcastOne show, Now What?!, to answer the questions everyone has been asking since yesterday's finale. As a former house guest, herself, Nickson [then Graf] got his shocked reaction to winning after receiving comments from his former housemates about his questionable behavior during the season. Nickson also gets Michie to reveal how the game impacted his love triangle, and what he's going to do with his $500,000.
Q2 hedge fund letters, conference, scoops etc
Robinhood 2021 Conference: Cathie Wood discusses her investment process with Lee Ainslie [Exclusive]
ARK Invest is known for targeting high-growth technology companies, with one of its most recent additions being DraftKings. In an interview with Maverick's Lee Ainslie at the Robinhood Investors Conference this week, Cathie Wood of ARK Invest discussed the firm's process and updated its views on some positions, including Tesla. Q1 2021 hedge fund letters, Read More
Below is an excerpt from the episode, available on-demand now on Apple Podcasts and PodcastOne.
Jackson Michie Reveals What Sparked the Love Triangle
Nickson: "You and Kat had a relationship prior to live feeds starting, and then you and Holly got into a relationship. Can you tell us what your relationship with Kat was before the feeds?"
Michie: "Oh, Jessica! You're killing me, Jessica!"
Nickson: "The people want answers, Jackson!"
Michie: "Okay. So, Kat and I - it was very quick, right off the bat kind of thing."
Nickson: "We know. We know."
jackson michie: "I know. I know y'all know – you see everything. But, you know, it was – I don't know how to explain it. The way she was handling the block and everything like that, and she was up and down, and like a rollercoaster of emotions, I realized, 'Wow, this is not good for my game.' And I, honestly, severed that [relationship] because of the game and then Holly and I started after that. It wasn't ever, 'I need to get rid of Kat, so I can be with Holly.' It was never like that."
Jessica on Jackson's Controversial Behavior
Nickson: "Its' hard for Jackson, he hasn't seen anything, it's hard for him to know what people are talking about. How he feels right now he might feel completely different when he watches the show. I think it says a lot that he is going to go back and watch the show when viewers accuse him of being misogynist and racist.  It shows he has an openness to change if he agrees that he didn't act in the best way to highlight his character. Whether you love him or hate him, I'm sure all of us do things behind closed doors that we are not always proud of and his just so happened to be highlighted on national television."
To listen to the full episode, visit: https://www.podcastone.com/ or https://apple.co/2nBh1WJ.
Please contact us if you would like to embed the full episode player directly on your website.
Now What?! is produced in partnership with PodcastOne and The Direct Message Network.
---
About PodcastOne
PodcastOne, (www.PodcastOne.com) the nation's leading advertiser-supported podcast network, was founded by Norman Pattiz, founder of radio-giant Westwood One.