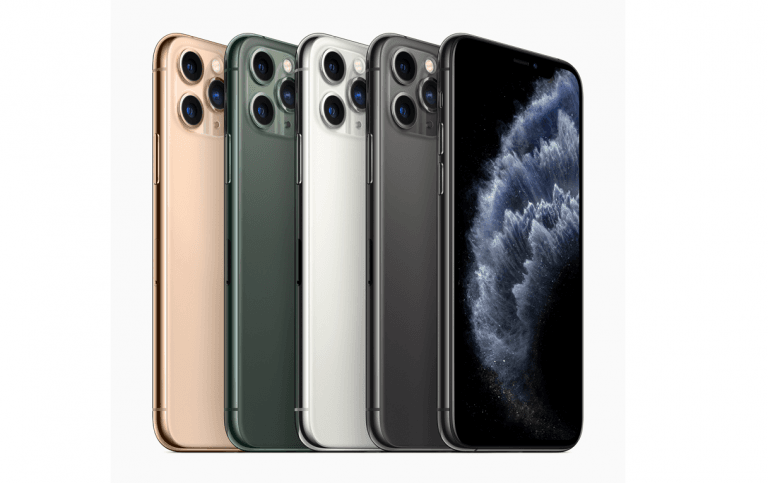 The iPhone 11 line-up was just revealed this week, but already there have been plenty of deals announced. Here are some of the best iPhone 11 deals and iPhone 11 Pro deals we found. Many of these deals require that you trade in an older phone.

iPhone 11 deals from U.S. carriers
Some of the major mobile carriers in the U.S. have already announced their iPhone 11 deals just in time for pre-orders to begin on Friday. Sprint and AT&T haven't offered any iPhone 11 deals yet, but we would expect something similar to last year when they offered buy one, get one deals for those who switched carriers.
Verizon is offering a free iPhone 11 through $500 in service credits paid over two years, plus a $200 gift card to those who switch to its network. The carrier is also offering up to $700 off any of the new models with an eligible trade-in. These offers don't help anyone who simply wants to upgrade their iPhone without adding a line or switching carriers, but we already know there are some other options.
Fund Manager Profile: Zhang Hui Of China's Southern Asset Management
Historically, the Chinese market has been relatively isolated from international investors, but much is changing there now, making China virtually impossible for the diversified investor to ignore. Earlier this year, CNBC pointed to signs that Chinese regulators may start easing up on their scrutiny of companies after months of clamping down on tech firms. That Read More
T-Mobile tends to go out on its own, and it's doing the same thing this year. Even the carrier's current customers can trade in an older iPhone model to get half off on one of the newer models. T-Mobile is offering half off the iPhone 11 with the trade-in of an iPhone 7 and half off the iPhone 11 Pro Max with a trade-in of an iPhone XS Max.
Apple
You can also find iPhone 11 and 11 Pro deals if you buy directly from Apple. Some of these deals are better than those offered elsewhere, but not all of them are. For example, if you trade in an iPhone 7, you'll get $150 off an iPhone 11, which is nowhere near as good as T-Mobile's offer. However, if you trade in an iPhone XS Max for an iPhone 11 Pro Max, you'll get $600 off, putting Apple's most expensive new phone in the affordable range for more consumers at only $499.
One benefit of buying directly from Apple instead of a carrier is that you will get an unlocked device that can work on any mobile network. This will allow you to switch carriers if you decide to do so with fewer headaches. For example, if you buy a new iPhone on a payment plan and switch carriers in the middle, you'll need to pay off the entire device immediately. However, you won't have to do that if you buy through Apple. You also can't use international SIM cards when traveling if you don't have an unlocked phone.
T-Mobile, Sprint and AT&T lock phones which were sold on installments until they are paid off, while Verizon locks them for 60 days.
Retailers
Walmart is offering $50 off pre-orders for the iPhone 11, 11 Pro and 11 Pro Max. AT&T and Verizon subscribers can also choose free two-day delivery on Sept. 20 by pre-ordering through Walmart's website.
Best Buy and Target haven't announced any deals as of the time of this writing, but we would expect to hear something by the time the new phones land in stores on Sept. 20. To check the regular price in the U.S., the U.K. and several other countries, click here.
You can also check out some of the cases that are already available by clicking here.
Updated on