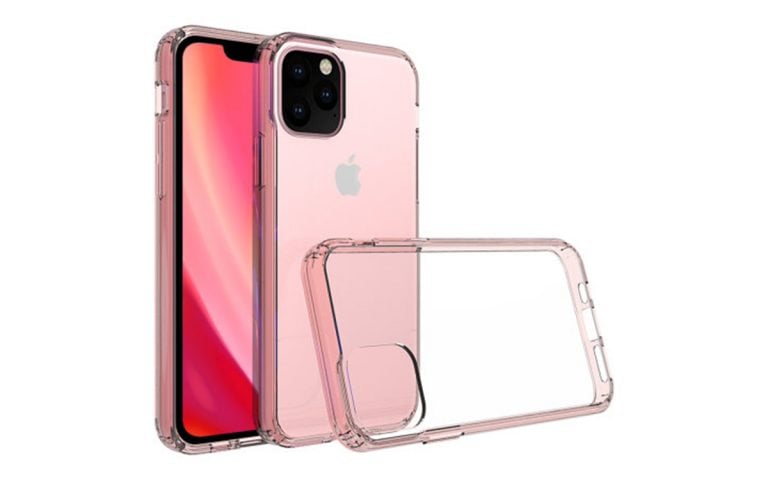 It seems everything is ready for Apple to debut this year's iPhone models with the live event starting today at 10 a.m. Pacific / 1 p.m. Eastern. The Cupertino-based company is expected to unveil several other products, including a new iPad, new Apple Watch series, and a tile-like accessory for tracking lost items. However, everyone is focused on the new smartphone line. Apple will likely debut new iPhone 11 colors during the event.
Apple's annual reveal event will take place at Apple Park headquarters in Cupertino, Calif. today. The main focus of the event will be the iPhone 11, iPhone 11 Pro and iPhone 11 Pro Max. Apple is expected to launch three new devices like last year. However, this year the iPhone 11 will likely succeed last year's iPhone XR, while the iPhone 11 Pro and iPhone 11 Pro Max are expected to add to the features of last year's iPhone XS and iPhone XS Max, respectively.
Apple's most popular color options over the last few years have been black, space gray, rose gold and others. However, this year Apple is expected to adjust to the vibrant, gradient-like textures that many manufacturers are offering on their devices, including Samsung and Huawei.
Hayden Capital 2Q22 Performance Update
Hayden Capital's performance update for the second quarter ended June 30, 2022. Q2 2021 hedge fund letters, conferences and more Dear Partners and Friends, The markets continued to sell-off in the second quarter, especially for internet-based businesses.  This year continues to be the toughest stretch for us, since the Hayden's inception.  Inflation concerns and the Read More
According to invitations sent to tech YouTubers, journalists and bloggers, the iPhone 11 colors will include green, blue, red, yellow and light violet. Additionally, Apple is believed to have prepared an exclusive color for the iPhone 11 Pro and 11 Pro Max called Aura, which closely resembles the color of the Samsung Galaxy Note 10, according to MobileFun's case listings. The Pro models will also reportedly sport a matte finish.
Nevertheless, it's nice to see that Apple is probably adjusting towards gradient textures, and this option, assuming it's real, will undoubtedly become popular among future users of this smartphone. It's still unclear whether the iPhone 11 Pro and 11 Pro Max Aura casing will be iridescent and able to change the colors as the device is moved, although that feature would be a huge plus for the upcoming models which are also equipped with various other features.
It's also worth noting that the iPhone XR successor, the base iPhone 11, is expected to exclusively boast the Vibrant Green color, according to Cult of Mac. The new color options will appeal to everyone who has been waiting for Apple to approach this design rather than its original black, white, space gray and rose gold pattern, especially those who have been deciding whether they should opt for another brand just for the gradient minimalistic design.
What else is in the box?
Apple's event today will be streamed through its website, the Apple TV and for the first time ever, on its official YouTube channel. Apple is expected to unveil various features and enhancements for the new models, such as an enhanced camera system with a better field of view and improved lenses. The Pro models are expected to launch with a triple-lens camera system, while the standard iPhone 11 will likely sport a dual-lens cameras. Additionally, Bloomberg and CNET suggest that Apple could finally ditch its Lighting Port and move to a USB-C type port for the upcoming iPhones, although there have been conflicting reports about whether this will happen in the iPhone 11 line-up.
Do you like the iPhone 11 colors? Do you think Apple will unveil more options? Let us know in the comments.
Updated on