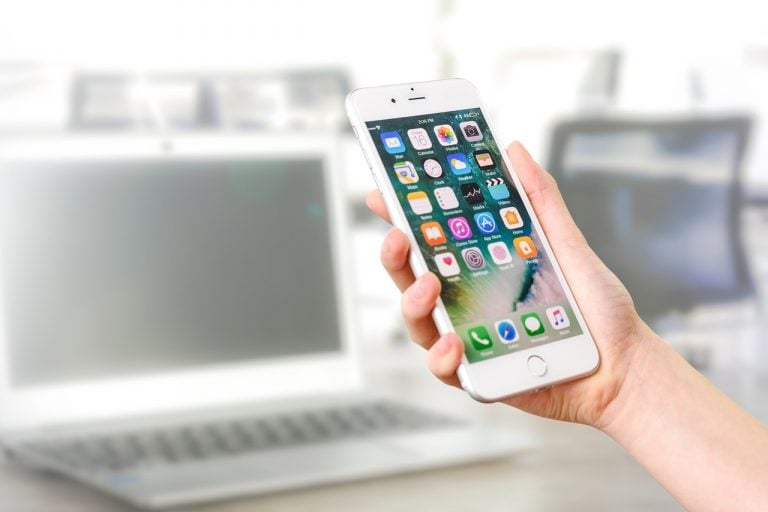 Sept, 25 2019 Updated title. – Apple released iOS 13 less than a week ago, but the company is already preparing to roll out the next version, iOS 13.1, today. There have been so many iOS 13 issues that 13.1 will be a major relief when it arrives, so if you have been having problems with 13, you aren't alone. We've gathered most of the issues here in one place so you can easily check to see if the problem(s) you are experiencing is/are widespread.
A major iOS 13 issue: new payment security bug
One of the more recent iOS 13 issues to be reported is a major flaw which appears to be exposing payment details. Neowin was the first to report this bug, and at least two Reddit users have reported it here and here. Both Redditors report that when they went to update their payment information after updating to iOS 13, they were randomly shown payment information belonging to a total stranger.
In fact, when they tried to save their new payment information, what was saved was payment details belonging to the other person. The person's name and billing address were leaked in their entirety, and at least the last four digits of the credit card were exposed as well. This is a major concern for anyone who has payment information saved in their Apple ID or iTunes.
Electron Rises 5.1% Buy Renewable And Infrastructure Stocks: Q1 Letter
Electron Capital Partners' flagship Electron Global Fund returned 5.1% in the first quarter of 2021, outperforming its benchmark, the MSCI World Utilities Index by 5.2%. Q1 2021 hedge fund letters, conferences and more According to a copy of the fund's first-quarter letter to investors, the average net exposure during the quarter was 43.0%. At the Read More
Location privacy bug
This next iOS 13 issue is more of a nuisance than a serious issue. The location privacy bug is affecting many popular apps like Facebook and prevents users from being able to save their location settings. Users who are experiencing this problem say whenever they try to save the location setting in an affected app, it automatically reverts to the option which keeps asking them whether to allow the app to know their location.
There are some workarounds for this issue. The easiest one is to stop using the affected apps entirely, although if you just can't quit, you can simply keep telling these apps what your preference is for location privacy. Hopefully iOS 13.1 will fix this problem because it's turned into quite an annoyance for some users.
Text editing gesture issue
Fans of PlayerUnknown's Battlegrounds (PUBG), Fortnite and other first- or third-person shooters are reporting problems with a new gesture Apple included in iOS 13. These games require that players use three fingers on the screen at the same time, but the new version of the operating system has included a new three-finger press-and-hold gesture.
Apple was trying to improve text editing capabilities in iOS by adding the new gesture, but when players of shooting games use three fingers on the screen, the OS just keeps thinking there are text boxes to edit even though there aren't. Any game which requires the use of three fingers simultaneously is essentially unplayable, so hopefully this problem will get Apple's attention in iOS 13.1.
We also saw at least one report from a Twitter who said the keyboard became invisible when they were trying to type. However, this problem doesn't appear to be widespread.
Mail "no sender" issue and "no service" problem
The Mail "no sender" issue is also a bit of a nuisance for users because the Mail app no longer lists the senders of emails. Instead, it lists all of them as having "no sender." Thankfully, there is a workaround for this problem. Force-quitting the Mail app and then turning the device completely off seems to work. A simple restart isn't enough though. You must turn the phone completely off and leave it off for a few seconds or a minute.
Anyone who experienced no service after updating to iOS 13 really had a serious problem because it meant that they couldn't use their device to make calls or use data. We explained a number of potential fixes for the issue, but those who didn't have any luck with any of these fixes were simply out of luck.
Installation problems
Many users also had several problems when trying to download and install iOS 13 in the first place. If these issues kept you from installing iOS 13, then you can count yourself lucky because you were spared the other headaches of dealing with the new version of the OS.
The two biggest problems with installation were the "cellular update failed" error and the "estimating time remaining" error. In both cases, iOS 13 simply wouldn't download. The latter was caused by Apple's servers being overloaded with traffic. The former prevented cellular data from working.
Check the iOS 13.1 release time in your area
Whether you've been experiencing many of these iOS 13 issues or not, it would be a good idea to update to 13.1 as soon as it's available. Apple will be pushing it out at 10 a.m. Pacific/ 1 p.m. Eastern. If you're not sure what the iOS 13.1 release time will be in your area, you can check it out with Time and Date here.