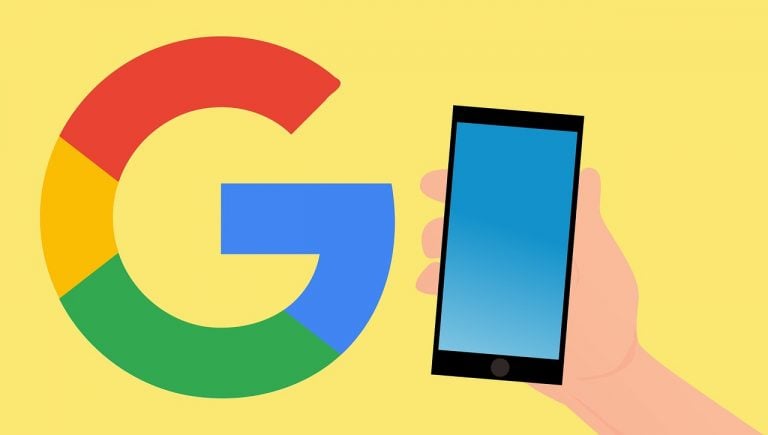 Last year, Google launched a feature called Call Screen with the Pixel 3 series. The feature allows Google Assistant to screen calls from numbers you don't know. Google Assistant answers calls on your behalf and shows you a real-time transcript. It made life a little bit easier for users. Google is taking it a step further with the Hold My Phone feature on the upcoming Pixel 4 smartphones.
How will Hold My Phone work?
It's annoying to be stuck on hold, hearing the same "Your call is very important to us" message again and again for several minutes. The search engine giant is putting its machine learning and AI smarts to make it a little less annoying.
A source familiar with the matter told 9to5Google that the Pixel 4's new Hold My Phone feature would allow Google Assistant to take over the call when you are on hold. It will transfer the call back to you when an actual human answers. Users have to tap a button on the screen to activate the feature and shift their focus to more important tasks.
This mining and metals fund is having a strong year so far
The Delbrook Resources Opportunities Master Fund was up 9.2% for May, bringing its year-to-date return to 33%. Q1 2021 hedge fund letters, conferences and more Dellbrook is an equity long/ short fund that focuses exclusively on the metals and mining sector. It invests mainly in public companies focused on precious, base, energy and industrial metals Read More
Our source now tells us this feature might be called "Hold my Phone", which sounds like a bad name, but I also can't come up with a good name for this either.

— Stephen Hall (@hallstephenj) 7 September 2019
Stephen Hall of 9to5Google wrote that Hold My Phone would be exclusive to Google Pixel 4 for a limited time before the company expands it to other Pixel devices. It's unclear if or when the feature would arrive on third-party Android handsets.
Google is not as good as Apple or Samsung in designing the hardware. That's why the design of its Pixel phones looks like outdated or mid-range smartphones. But Google uses its expertise in machine learning and artificial intelligence to enhance the experience on Pixel smartphones. The Pixel phones are among the world's best smartphone cameras primarily because of Google's AI smarts.
It's not yet known exactly how the Hold My Phone feature would work. The source told 9to5Google that the feature was still in the early stages of development. So, its name or technical aspects could change before launch. It's also possible that Google would announce the feature at the Pixel 4 unveiling event, but it won't be available on the device out of the box. Google could roll it out at a later date via an over-the-air software update.
What to expect from Google Pixel 4
The Google Pixel 4 series is rumored to launch in three different color options of Just Black, Clearly White, and a new Orange. Google officially teased the black color option weeks ago, and the white version was spotted only a few days ago in a leaked video. Tipster Ben Geskin tweeted the Orange model that was originally posted on Chinese microblogging site Weibo.
Google Pixel 4 in Black, White and Orange

(source: https://t.co/69e0PyTOw6) pic.twitter.com/3ShYFQX6Qv

— Ben Geskin (@BenGeskin) 7 September 2019
The Pixel 4 was recently spotted with a 90Hz refresh rate, which we have seen earlier on the OnePlus 7 Pro. The blazing fast refresh rate enhances the gaming and video watching experience. The standard Pixel 4 is rumored to sport a 5.7-inch OLED display with Full HD+ resolution while the larger Pixel 4 XL would feature a 6.3-inch OLED pane with Quad HD+ resolution.
Both models would run Qualcomm's Snapdragon 855 processor. The Pixel 4 is said to pack a 2,800mAh battery while the Pixel 4 XL would get a larger 3,700mAh battery. Both devices should easily last a full day of normal usage.
On the back panel, both Pixel 4 and Pixel 4 XL would have a dual camera setup housed in a square module. It would consist of a 12MP wide-angle lens with PDAF and a 16MP telephoto lens. Google will upgrade the camera with the introduction of a new Motion Mode for action scenes and an 8X zoom. It will also enhance the Night Sight feature to take clearer, brighter photos in low-light conditions.
The Motion Mode would allow you to record videos of moving objects in the foreground with blurred backgrounds, similar to what you get on high-end DSLR cameras. It would prove particularly useful when recording videos of sports or action shots. Google will use AI algorithms to blur the backgrounds in action videos. The 8X zoom could use a combination of optical zoom and Google's Super Res Zoom.
The Google Pixel 4 handsets would feature a 3D facial recognition technology similar to Apple's Face ID. They would also have air gestures, allowing you to control music playback and other features by swiping your finger in the air, without even touching the screen.
The Pixel 4 series would run Android 10 out of the box. The software has already been rolled out to existing Pixel users. Android 10 brings a bunch of new features including a system-wide Dark Theme, better privacy controls, gesture navigation, a new Focus Mode, Smart Reply, Live Caption, and more.