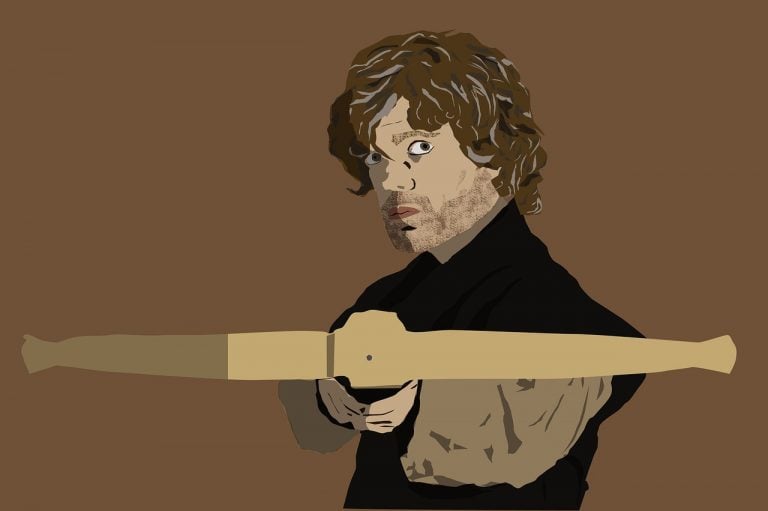 HBO makes some of the best shows, movies, documentaries, and other content. Its original programming like Game of Thrones, Last Week Tonight with John Oliver, Westworld, True Detective, Chernobyl, Silicon Valley, The Sopranos, The Wire, and Veep have built a cult following. The company offers two different ways – HBO Go and HBO Now – to let users stream content on the go. The two services are similar in many ways and different in some, which ends up confusing users. In this HBO Go vs HBO Now comparison, let's check out which one is better for you.
The company further complicated things for users when it announced a new streaming service called HBO Max. The Max service would launch next year. It would include all the content currently available on HBO Go and HBO Now along with some exclusive programming. Only time will tell what would happen to HBO Now when Max arrives next year.
https://twitter.com/WarnerMediaGrp/status/1148639422444908545
These Are John Buckingham's Stock Picks For 2021
The economy remains in distress, although there are signs of recovery underway. John Buckingham of Kovitz, editor of The Prudent Speculator newsletter, has found that value stocks typically outperform coming out of economic downturns. Thus, he argues that this is an excellent time to be a value investor. Q4 2020 hedge fund letters, conferences and Read More
HBO Go vs HBO Now: Device support
Both HBO Go and Now streaming services are compatible with a wide range of operating systems and devices. Both of them work on iPhones, iPads, iPod Touch, Android devices, Amazon Kindle Fire tablets, Fire TV, Android TV, Apple TV, Chromecast, Macs, PlayStation 4, Xbox One consoles, Roku, TiVo, Windows computers, Samsung smart TVs, and LG smart TVs.
The services can also be accessed via all popular web browsers including Google Chrome, Safari, Microsoft Edge, Firefox, and even Internet Explorer. It means you can access them on almost every device.
How do they differ?
The primary difference between the two services is that HBO Go comes bundled with your HBO subscription via cable, satellite, or live TV. If you get HBO channels as part of your cable, cord-cutter live TV, or satellite subscription, you get HBO Go free of cost. Just download the Go app and sign in using the same username and password that you use for your cable, satellite, or live TV service. If your TV subscription doesn't include HBO channels, you can't use HBO Go. It's as simple as that.
HBO Now, on the other hand, is a standalone media streaming service like Netflix and Hulu. Of course, it will host and stream HBO content, but it isn't tied to an existing TV subscription. Even if your TV subscription doesn't include HBO subscription, you can download the app and subscribe to HBO Now. But you'd have to shell out a monthly fee for the service. You can watch content through your web browser via hbonow.com.
HBO Go vs HBO Now: Pricing
If you are already paying for HBO channels via your TV subscription, HBO Go is free of cost. The cost of HBO subscription varies between $5 to $20 per month depending on providers, plans, and special offers. Remember this is on top of what you pay for your satellite, cable or live TV subscription. Online streaming services such as Hulu, Amazon Prime Video, and PlayStation Vue also offer HBO subscription.
The HBO Now service costs $15 per month. Unlike Go, it's independent of your cable or satellite TV subscription.
HBO Go vs HBO Now: Similarities
Both HBO Go and HBO Now give you access to the entire library of HBO movies, TV shows, documentaries, and other content. HBO makes its content available on both services simultaneously with the original broadcast on HBO channels. Both have an intuitive and easy to navigate user interface.
Some content such as Real Time with Bill Maher, Last Week Tonight with John Oliver, and 24/7 is made available on HBO Go and Now a few hours after the original broadcast. Unfortunately for users, neither Go nor Now allows users to download content for offline streaming.
Which one is better?
It's up to you to decide which one is right for you. If you have access to HBO channels as part of your cable or satellite TV subscription, you are better off using HBO Go. Accessing HBO Go won't cost you a dime extra. If your TV subscription doesn't include HBO, it comes down to the deal you are getting from your cable or satellite provider.
HBO Now is more suitable for people who have ditched cable subscriptions in favor of online streaming services. If you are a cord-cutter, HBO Now is worth paying $15 per month.