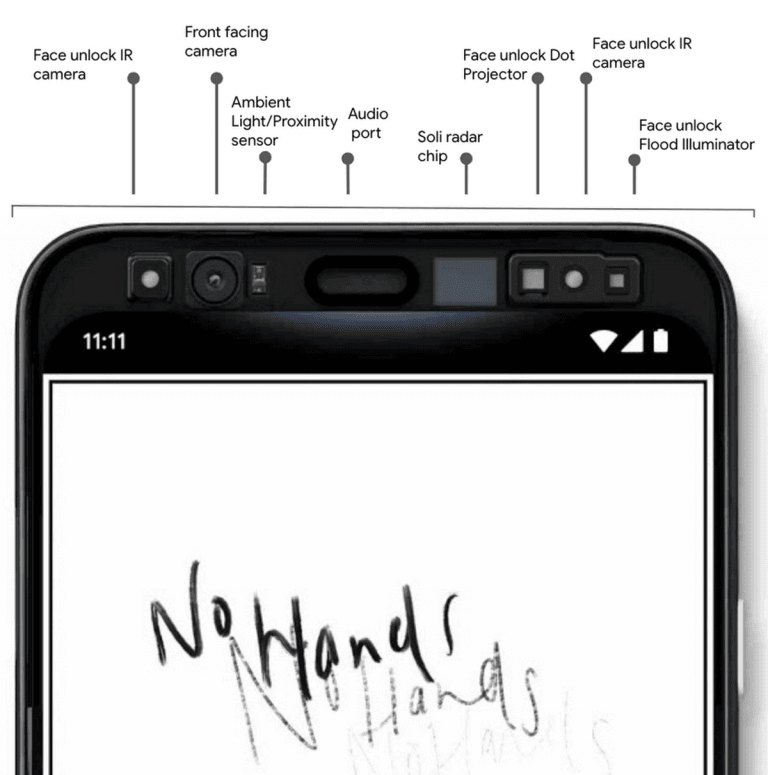 A few weeks ago, Google announced that the upcoming Pixel phone will be equipped with a Soli radar chip. It will power Google Pixel 4 soli-powered motion sense which will allow users to use gestures to make changes to their phone such as skip songs, stop or snooze alarms, and silence phone calls. However, Google Pixel 4 soli-powered motion sense won't work in all countries, and now we might know which countries those are.
What is Google Pixel 4 Soli-Powered Motion Sense?
Google's Pixel team developed Soli, which is a motion-sensing radar which can detect human movement and react to them in the phone. It works in a similar way to how radar detects planes or other vehicles, except that it's a smaller version which works on the phone.
Soli can sense small motions users make as gestures and sends them to the phone's hardware. Once recognized, the phone will execute the instruction which is programmed through software algorithms. According to Google's blog post, Pixel 4 will be the first phone to sport this innovative technology which simplifies some tasks on the phone, such as skipping songs or adjusting the alarm without having to physically hold and tap the options in the phone. Google plans to enhance this feature in the future to support more functions.
Benjamin Graham GEICO Buy Was Just A Simple Value Play
Was Ben Graham's big purchase of GEICO shares actually a value investment? Perhaps it was contrary to what many believe. "In 1948, we made our GEICO investment and from then on, we seemed to be very brilliant people." -- Benjamin Graham, 1976 Both Benjamin Graham and Warren Buffett can attribute a large part of their Read More
In its blog post, Google noted that the phone feature will be available in select countries. However, the landing page from Best Buy finally sheds light on which countries will enjoy the feature, as spotted by XDA Developers.
On its landing page, Best Buy notes that the Google Pixel 4 soli-powered motion sense will work in the U.S., Canada, Singapore, Australia, Taiwan and most of the countries in Europe. However, users in Japan may be cut short of using gestures to manipulate the phone, according to XDA Developers. It's still unknown whether Google plans to expand the new feature to more countries once its flagship phone is out.
The soli-powered chip will also serve another purpose. It'll be used to power the Face Recognition technology used for unlocking the phone. It powers the sensors located at the top bezel of the phone once it recognizes the user who wants to unlock the phone.
In its blog post, the search engine giant said that the face recognition technique is engineered in a different way compared to other phone manufacturers. The phone should recognize that users are trying to reach it through their motion and immediately activates the face recognition feature, unlike other phones that require users to actually handle the phone.
Earlier this week, Google also released the Android 10 update for its other Pixel phones, introducing a variety of new features. Presumably, their successor, Pixel 4, will also ship with the newly-released operating system. It'll however take a few weeks to months before it reaches other phone brands due to manufacturer's tweaks and brand-native apps.