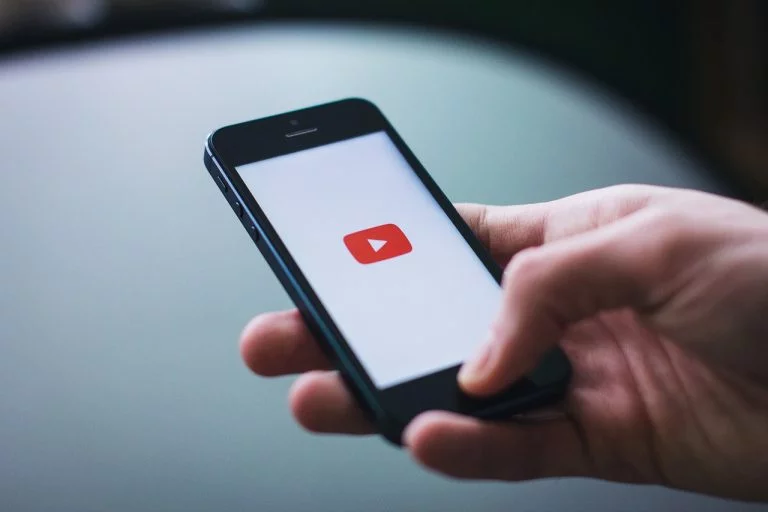 YouTube has become an integral part of many people's lives. It is the go-to app for many when they are getting bored, want to listen to music or see a specific video, and many more instances. However, the service is not without issues. It often happens that users are unable to watch their favorite videos due to buffering or videos loading slowly. It is possible to fix slow YouTube videos on most occasions with simple troubleshooting tricks.
Possible reasons for the buffering videos issue
Video buffering on YouTube is one of the most common issues. This issue can show up irrespective of the platform you are on, including Chrome, Firefox, Safari, or Windows, or even if you are running the video streaming app on Android or iOS. The issue may even come up if you have the fastest internet.
There can be several reasons for videos buffering on your device. Many people use YouTube services on a daily basis. To ensure that all users get what they want, YouTube's servers work very hard. However. sometimes the servers run out of breath and fail to keep pace with the number of users, resulting in issues.
How Warren Buffett Turned Three Deep Value Stocks Into A $700 Billion Conglomerate
It took decades for Warren Buffett to build Berkshire Hathaway into the conglomerate it is today. Along the way, the Oracle of Omaha and his business partners have acquired a range of different companies and extracted cash from failing businesses to reinvest back into growth stocks. Q2 2021 hedge fund letters, conferences and more The Read More
Other frequent reasons for the buffering issue are poor internet or Wi-Fi signal, Flash Player not working properly, high resolution of HD videos, incompatible ad blocking software or third-party add-ons, low storage space, and more. If the buffering is due to these issues, you may be able to fix them as most of them are on the user's end.
Before we detail how to fix slow YouTube videos, you must ensure that you are using the updated and latest YouTube version. Ensuring this will help you avoid any known bug that may affect your YouTube experience.
Let's talk about the tricks that will help you to fix video buffering on YouTube. It must be noted that most of these tricks are applicable to all platforms (Chrome, Firefox, Safari, Windows, Android, iOS).
How to fix slow YouTube videos issue
Clear the cache – Watching videos requires a certain amount of loading space, so if there is too much data, then it may result in buffering. Thus, you should start troubleshooting by clearing the cache and cookies in the browser you are using.
Change quality of video – Check if your connection speed is on par with YouTube's recommendation for acceptable video playback. For example, if you are viewing a video at 720p, then you must have a minimum speed of 2.5 Mbps. If your internet speed is less, then for a better experience, you should switch to a lower resolution.
To change the video resolution in the YouTube app on your phone, tap on the three-dot menu and then tap the Quality menu to select the resolution. If you are using YouTube on your desktop, then click on the Settings menu and then Quality to select the resolution.
Restart router/computer/smartphone – Restarting the hardware is one of the most effective ways to fix many odd and common issues. Restarting the hardware clears minor bugs that may be restricting your internet experience.
Check/Update Flash Player – If your flash player isn't working properly, it may affect the videos you are playing as well. To fix such issues, ensure that the flash player is updated.
Update web browser and plugins – YouTube videos may not play well if your web browser is outdated. Thus, you must update your web browser to see if this addresses the issue.
Identify what is causing the problem
You can use a YouTube tool to identify the issue (if any) that is affecting your experience. This tool called Stats for nerds gives detailed statistics on your connection speed, network activity and buffer health. It must be noted that the tool will not fix the issue; rather, it may help to pinpoint the problem.
To use this tool in a desktop browser, follow these steps. While viewing the YouTube video in the browser window, right-click on the player and select Stats for nerds. A new window will pop up, where you will get details on the connection speed, network activity and buffer health.
To get the Stats for nerds tool on your smartphone, tap on the account icon on the top-right corner. If you own an iPhone, go to Settings and enable Stats for nerds, while Android users need to go to Settings > General > Enable Stats for nerds. Now select any video to watch and then tap on the three-dot menu. Next, tap "Stats for nerds," and all the stats will appear on your screen.
If the above tricks don't fix the slow YouTube videos issue, then you can download the videos you want to watch and then view them offline. Several tools are available online that will help you download YouTube videos.
Alternatively, you can subscribe to YouTube Premium. With a Premium subscription, you will be able to download videos for offline viewing. You can try this for a month and see how it goes.