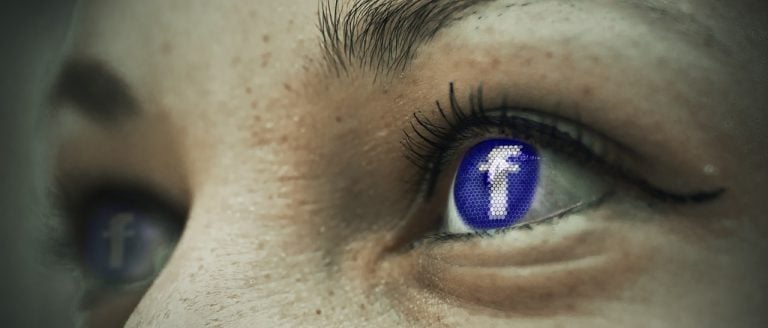 Facebook has been investing heavily in virtual reality and augmented reality over the last few years. The company is rumored to be developing AR glasses under the code-name "Orion" that would replace your smartphone. Last year, the social networking giant confirmed that it was working on AR glasses. According to fresh reports, Facebook partners with Luxottica to develop its AR glasses.
What made Facebook partner with Luxottica?
Folks at CNBC have learned from their sources that Facebook's Orion AR glasses would allow users to take calls without being linked to a smartphone. The AR glasses are supposed to replace smartphones instead of relying on them. The glasses would show you information on "a small display." They will also be equipped with a camera.
According to CNBC, the social media giant aims to bring AR glasses to the consumer market between 2023 and 2025. Facebook partnered with Luxottica to use the latter's expertise in eyewear making to refine its glasses. Luxottica owns popular brands like Ray-Ban, Oakley, and others. It also licenses brands like Polo Ralph Lauren, Burberry, and Armani.
This Hedge Fund Believes The New Real Estate Cycle Is "Well Underway"
Chilton Capital's REIT Composite was up 6.1% last month, compared to the MSCI U.S. REIT Index, which gained 4.4%. Year to date, Chilton is up 6.3% net and 6.5% gross, compared to the index's 8.8% return. The firm met virtually with almost 40 real estate investment trusts last month and released the highlights of those Read More
Facebook has been developing AR glasses at its Facebook Reality Labs in Redmond, Washington. Challenges with the development prompted Facebook to partner with Luxottica. Notably, Luxottica previously worked with Google to design and develop the Google Glasses, which were panned by users and critics. It certainly has learned a few lessons working on the Google project.
Facebook's AR glasses are still 4-6 years away, giving the two companies plenty of time to build and refine the product. A large number of Facebook's Oculus VR division have left the company over the last few months.
Meanwhile, The Information reports that the Luxottica partnership is for another project code-named "Stella." The Stella smart glasses will be competing with Snap's Spectacles. Stella could arrive much earlier than Orion. Apparently, Facebook was not content with copying all of Snapchat's flagship features. With Luxottica's inputs, Facebook could make Stella better than Snap's Spectacles.
Just like Orion, Stella will have a dedicated voice assistant. The social networking giant has been developing its own AI assistant to offer a user input method for its AR glasses. It is also working on a ring-shaped motion sensor called Agios that would help users with physical input.
Mark Zuckerberg wants to use the Oculus Insight camera and tracking features in the upcoming AR glasses. Facebook has said that one of the biggest challenges with AR glasses was to shrink the size of the hardware to the point that consumers would find it appealing. Magic Leap One and Microsoft's HoloLens are ridiculously bulky on the head.
Facebook prioritizes development of AR glasses
Zuckerberg has asked Facebook's hardware lead Andrew Bosworth to prioritize the development of AR glasses. The AR hardware and software have been on the back burner for the last few years as Facebook prioritized the Oculus VR headsets and Portal video devices. The company has hundreds of employees working on the AR glasses in Redmond.
Smart AR glasses could be the next big thing. Facebook wants its AR glasses to replace smartphones. If it happens, the social networking giant will be able to control the hardware as well as software of its products and services without having to rely on iOS or Android.
Facebook is not the only one working on AR glasses. Apple has been betting big on augmented reality, and is rumored to launch its own AR glasses in the next few years. Snap has been making Spectacles glasses. Microsoft offers HoloLens 2. The Google Glasses were not a success, but the search engine giant continues to work on AR and VR.