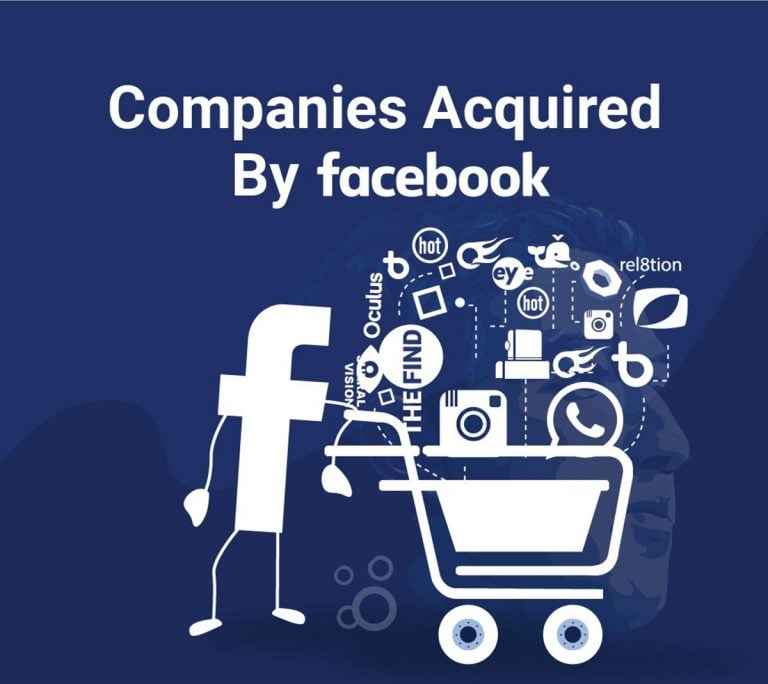 We all know the fact that Facebook is the world's most popular social media. It has evolved from a low traffic social website named FaceMash to one of the largest sites in terms of traffic on the internet today! However, part of that came through facebook acquisitions of competitors and smaller companies over the years.

Mark Zuckerberg created this social website along with some of his college mates on February 4, 2004. The name later was changed to TheFacebook, then eventually called it Facebook without "the." Initially, Facebook was limited only to Personal computers, but with the introduction of tablets and smartphones, its access has become very convenient to many users now. Most of Facebook's revenue is coming from advertisements appearing onscreen and in the news feeds.
How A Weakening PE Market Serves As Another Sign Of A Weakening Economy
Amid the turmoil in the public markets and the staggering macroeconomic environment, it should come as no surprise that the private markets are also struggling. In fact, there are some important links between private equity and the current economic environment. A closer look at PE reveals that the industry often serves as a leading indicator Read More
Initially, the website's access was limited to only Harvard University students, and then with gaining much popularity within a short period, it showed traffic close to 10 million users in just ten months! Now, It has emerged to be one of the largest social media in the world, with a record of 6 billion active users worldwide!
[REITs]
Q2 hedge fund letters, conference, scoops etc
The design of smartphones and tablets helped in boosting Facebook's traffic real quick! During this period, Mark Zuckerberg thought of purchasing a few companies and has famously acquired 72 companies in total. The most significant acquisition made by Facebook is the famous Whatsapp Messenger, bought for $19 billion in February 2015.
Facebook acquisitions before 2019
One of Facebook's early assets was FriendFeed, acquired on August 10, 2019, for $47.5 million in liquid cash, and some other famous ones are Instagram, bought for $1 billion in April 2012 and Oculus virtual reality for $2 billion in March 2014. Facebook, later on, wanted some new source of revenue and as a result, went on to buy LiveRail on August 14, 2014, for approximately $450 million!
Mark Zuckerberg made a statement in 2019, which said "We have not once bought a company for the company. We buy companies to get excellent people. To have a really entrepreneurial culture, one of the key things is to make sure we're recruiting the best people. One of the ways to do this is to focus on acquiring great companies with great founders." Other than the Instagram acquisitions, most of it was talent acquisition, and most of their acquired products are often shut-down.
Here is an Infographic on the entire list of acquisitions made by Facebook up to date developed by TechWyse, an SEO agency based in Toronto. It has the list of all the companies acquired since August 2004 till date. This infographic gets updated frequently as Mark Zukerberg looks to add more under facebook acquisitions in the future!

Facebook has come all the way since its first launch with so many acquisitions and programs they have conducted! With their disclosed statistics, we can see they have spent an amount of $23,360,700,000 to date!
Facebook is the perfect example for the whole world that a company can have more buying power than an entire nation itself!
Updated on