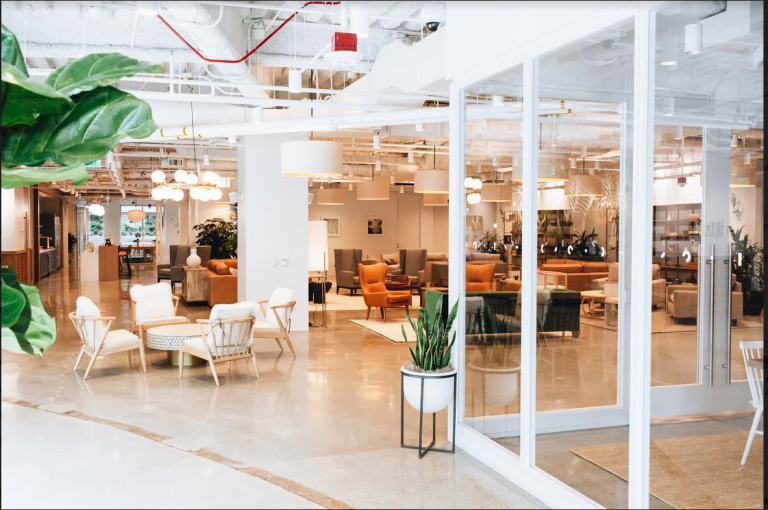 ValueWalk's interview with Thais Galli, Managing Director of Tishman Speyer. In this interview, Thais discusses her and her company's background, offering event spaces and specialty rooms, competing against WeWork, if Airbnb will enter the office space industry, and the dependancy of the real estate industry on economic growth and interest rates.
Can you tell us about your background?
[REITs]
Q2 hedge fund letters, conference, scoops etc
Choice Equities Fund March 2021 Performance Update
Choice Equities Fund generated a net return of 29.2% for the 1Q 2021 resulting in annualized returns of 31.7% per year since inception of January 2017. Q1 2021 hedge fund letters, conferences and more Choice Equities Fund, LP Overview Choice Equities Fund ("CEF" or the "Fund") is an investment partnership that seeks to generate market-beating Read More
Brazilian, I used to work for McKinsey & Company in Brazil, Belgium, Italy and then US (NYC), when I left to join Tishman Speyer. At McKinsey my focus was on turnarounds and M&As for large companies.
Joined TSP in 2016 heading the strategy / innovation group, and in 2018 launched Studio, Tishman Speyer's global flexible leasing and coworking platform, which is my focus today.
What about your firm?
Tishman Speyer is the leading real estate owner, operator, developer and fund manager of first-class properties in the world.
With comprehensive global real estate expertise spanning four continents, Tishman Speyer has achieved a reputation for successfully investing, repositioning, developing and managing prominent and iconic properties in the world's most engaging cities.
Since 1978 , we've collaborated with hundreds of companies to build nearly $81 billion of property value. That's the true value we create. That means thinking beyond traditional tenant services. ZO.℠, our all-inclusive amenities program, and our new coworking offering demonstrate our commitment to creating happier, more productive workplaces
At Tishman Speyer, our 40 years of revolutionizing workspaces has taught us that an office is greater than just a place to work, it's about the experience while at work. We believe the work environment should optimize productivity, innovation and well-being, which is why we created Studio – a new global concept that meets the needs of an evolving workforce. From flexible short-term leasing to elevated shared spaces and private office suites, all with curated amenities and programming, Studio is a global community where innovators and their businesses thrive. Tishman Speyer's commitment to inspiring workplace solutions empowers companies to focus on what they do best.
What is your relationship to Tishman Speyer?
I am the Managing Director for Tishman Speyer, who owns and operates Studio.
What products do you offer? Event spaces?
Hot desks and day passes for those that need access to a premium space to work from, access to conference rooms and want to be part of an exciting community, but do not need a private office
Offices of all sizes, with premium shared amenities
Fully dedicated, furnished and serviced spaces under flexible terms (Studio Private)
Conference rooms and event spaces
Three specialty rooms which have all been acoustically treated:

The screening room features soft reclining leather chairs and is very user friendly. Members can connect using their phone, laptop, Blu-ray DVD or Apple TV
Two multi-use editing rooms for tv production, footage editing, and audio recording.
How do you compete in event spaces against other big names like WeWork?
We believe that there is space for different offerings in the market, and that Studio is uniquely positioned for the following reasons:

Space configuration: our spaces were carefully designed to address professional companies' needs, while creating an exceptional and beautiful environment, where individuals feel at home. Examples of what is different in our design:

Beautiful and carefully designed spaces, with the goal to make our members feel at home, in a beautiful space that they are proud to call their office /second home, where work and life come together. Examples:

Our lounges are a large part of the space, with carefully designed furniture, different areas for groups or individuals to enjoy, connect and work (examples: 2 dedicated pantries to members, phone booths.
Individually designed conference rooms representing the different parts of the city Studio is at, and with several set-ups to fulfill all needs (from MPRs, to boardrooms, to small meetings rooms, to conference rooms with soft-seating for casual meetings.
Other spaces: Wellness/meditation room; nursing room; private outdoor area; 2 pantries for members

Professional office spaces: our space was developed to provide companies with a professional experience, with improved acoustics to ensure their privacy; furniture focused on wellness and their professional needs, including height-adjustable desks – which Studio is the only coworking space to offer at no additional cost – and ergonomic chairs; technology set-up so that each company is in their own private internet network, among others.
Event spaces and specialty rooms: we design our lounges to function as event spaces as well, with movable and beautiful furniture, projecting screens, and a high-end pantry that can turn into a bar. Additionally, in spaces like Beverly Hills we have specialty rooms entertainment professionals and other types of events (screening room; editing room; recording studio)
Do you think names like Airbnb will get into the event spaces bunsiness?
I think that it is more likely that they will partner with existing providers to complement their offering.
How dependent is the industry on low interest rates and economic growth?
The whole RE industry benefits from the economic growth that we are experiencing right now, and it is no-different for coworking. Coworking, or flexible, fully built and serviced spaces are just a shift in how some companies look at Real Estate. Some prefer to rent and build their own space on a long-term basis, others prefer to have someone do it for them, and have more flexibility, and this in preferences is unrelated to the economic growth.