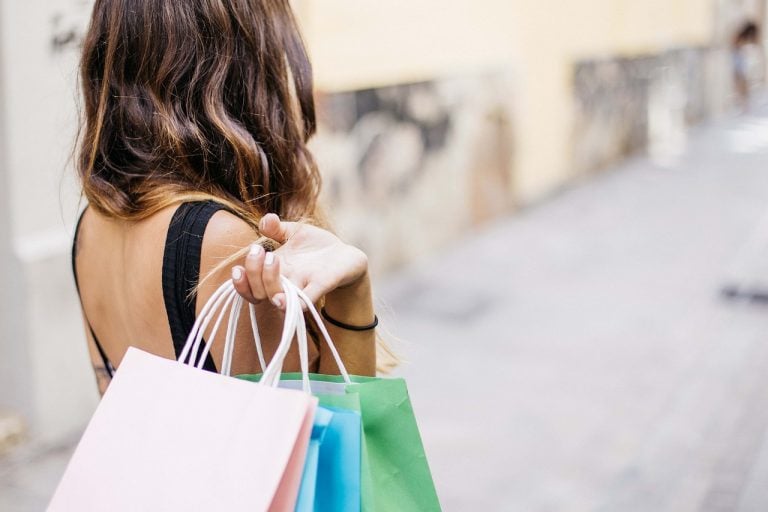 Online shopping is one of the biggest benefits of the internet revolution. However, one big drawback of shopping online even now is the inability to see the product in person before buying. To overcome this drawback, shoppers depend on ratings and reviews of the seller and product they want to buy. Often sellers try to benefit from this by posting fake positive reviews about their product. However, by being extra careful and following a few tips, you can easily learn how to spot fake reviews.
How to spot fake reviews
Here are some tips that will help you spot fake reviews:
Read the reviews carefully – Most of the time you will be able to spot a fake review by just reading it. For instance, if the reviewer has described a totally different experience than what the other reviewers have, then most likely it is a fake review. If the review is short, such as "good product," then chances are it is fake. If the reviewer is suggesting another product but has not backed it up with reasons, then it could also be a fake review.
Macro Hedge Funds Earn Huge Profits In Volatile Macro Environment
With the S&P 500 falling a double-digit percentage in the first half, most equity hedge fund managers struggled to keep their heads above water. The performance of the equity hedge fund sector stands in stark contrast to macro hedge funds, which are enjoying one of the best runs of good performance since the financial crisis. Read More
Trust "verified purchase" – Those who actually bought the product and have left a review will have a "verified purchase" badge next to their name. You can trust the opinions of such reviewers.
Study star-rating distribution – A lot of five-star ratings for a product from an unknown seller should also ring alarm bells. Even if such a product has a significant number of five-star reviews and a few one-star reviews, then you should be careful. In such a case, read the one-star reviews because they are likely to be real. Experts say a buyer should opt for a product with a variety of ratings, including two- and three-star. It is a general belief that no matter how good a product is, it won't meet the expectations of all costumers in the same way.
Read the product Q/A – This section includes common questions about the product and is mostly answered by those who bought it.
Sort reviews by the most recent – Most online sites such as Amazon and others follow show the most relevant reviews instead of the most recent ones. You should sort the reviews by most recent to get a better idea of how the product is performing presently.
Use these tools to spot fake reviews
You can also use third-party tools to spot fake reviews. Several such tools that will help you spot fake reviews are available online, and these include:
Fakespot – This site rates pages on Amazon, Google, Walmart, Best Buy and more in terms of reliability. The algorithm used by Fakespot considers several factors before rating a page. These factors are analyzing each review and reviewer, language, purchase history and previous reviews.
To check the reliability of a page, all you need to do is copy the URL of the page in question and paste it onto the Fakespot website. The website will then tell you if the information on the page is reliable or not. It will also filter out reviews it believes are fake. It is available as an extension for Chrome, Firefox, and Safari, and as an app for iOS and Android.
ReviewMeta – This site also works like Fakespot, but it is an Amazon-only analyzer. Instead of grading each webpage, this tool eliminates the reviews it believes are fake. Moreover, it recalculates its rating on the basis of the remaining reviews. The site also provides a detailed breakdown of the factors responsible for the current rating.
ReviewMeta also allows users to tweak the algorithm. Users can decide how much weight should be given to different factors. It is also available as an extension for Chrome, Firefox, Safari, or Edge and as an iOS and Android app.
The Review Index – This online tool aggregates ratings of tech products on Amazon and Steam. It also helps by determining if the rating of a product has been boosted by fake reviews. To check a product, you will have to paste the URL onto the site.
Review Skeptic – This tool uses machine learning to locate fake hotel reviews. It simply is a true or false indicator and was created by researchers at Cornell University. The tool claims to have achieved 90% accuracy.
How to report a fake review
Now that you know how to spot fake reviews, you should also know how to report them. If you come across any fake review, you can easily report it to the e-commerce website it has been posted on, which will then investigate it and possibly remove it.
Most big e-commerce sites, such as Amazon, Best Buy and Walmart, have a simple process of flagging a fake review. All you have to do is click the report/flag button next to the review. To report a fake review on Steam, you will have to write a message after clicking the review's "Recommended/Not Recommended" banner.
Updated on