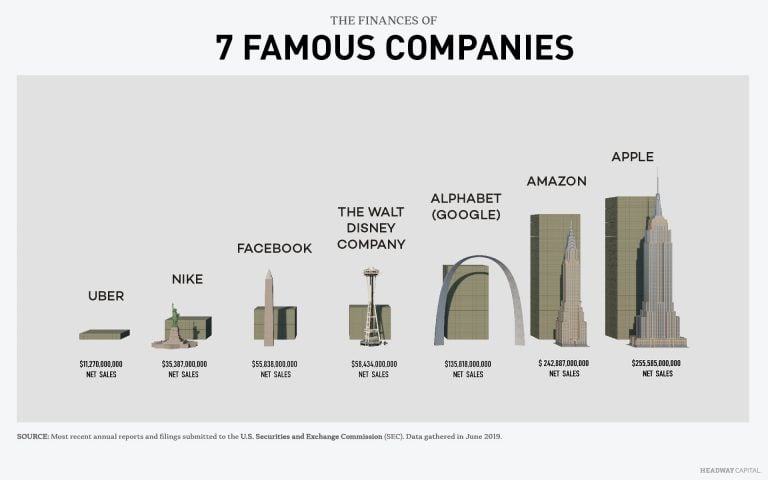 When you're a giant, household-name company with a multi-billion-dollar revenue, being highly-profitable is not necessarily a priority. Some of the biggest businesses in the world are more focused on developing long-term prospects, supply chain infrastructure, and customer acquisition in order to consolidate their position and squeeze out the competition.
Q2 hedge fund letters, conference, scoops etc
Ray Dalio At Robin Hood 2021: The Market Is Not In A Bubble
At this year's annual Robin Hood conference, which was held virtually, the founder of the world's largest hedge fund, Ray Dalio, talked about asset bubbles and how investors could detect as well as deal with bubbles in the marketplace. Q1 2021 hedge fund letters, conferences and more Dalio believes that by studying past market cycles Read More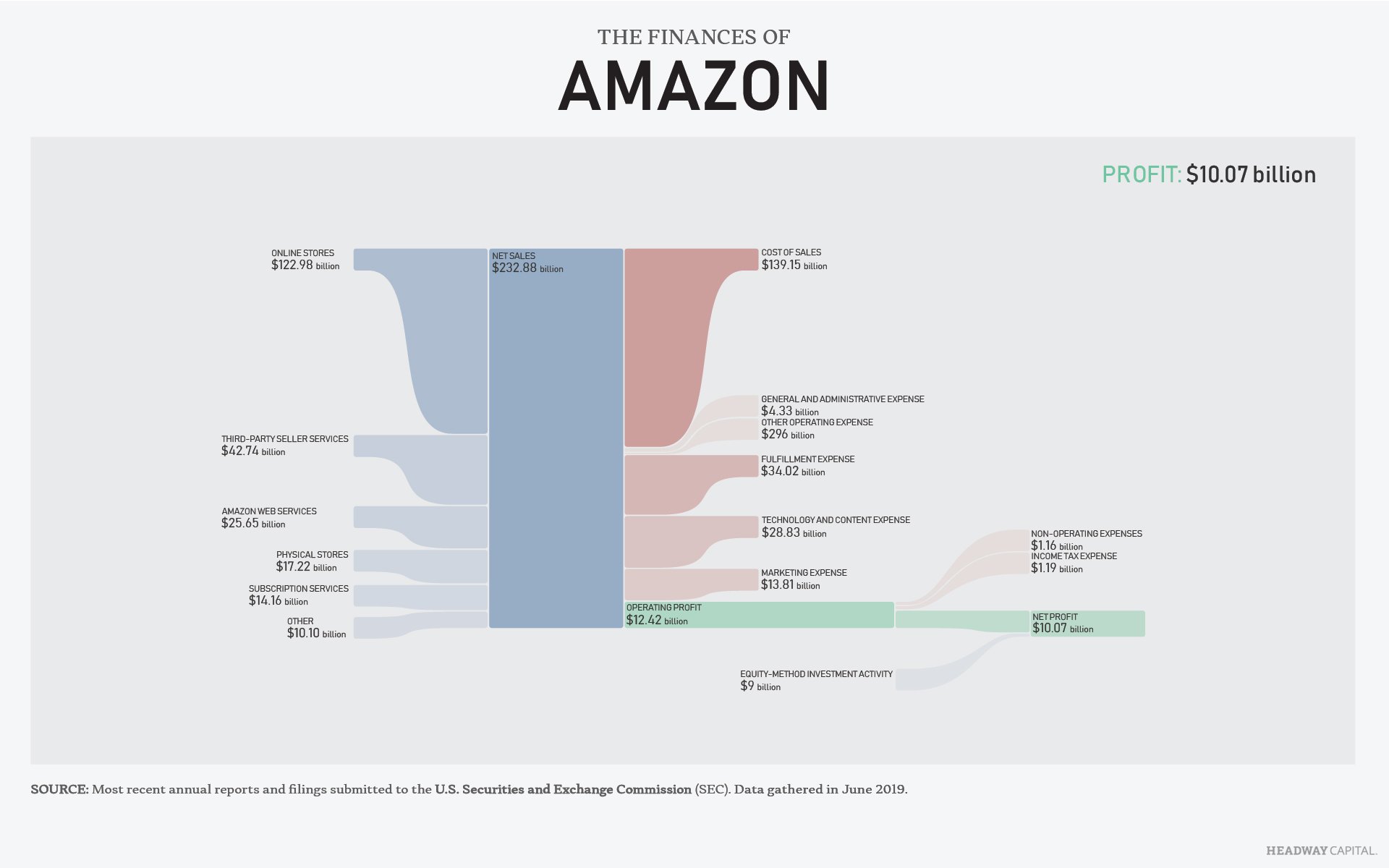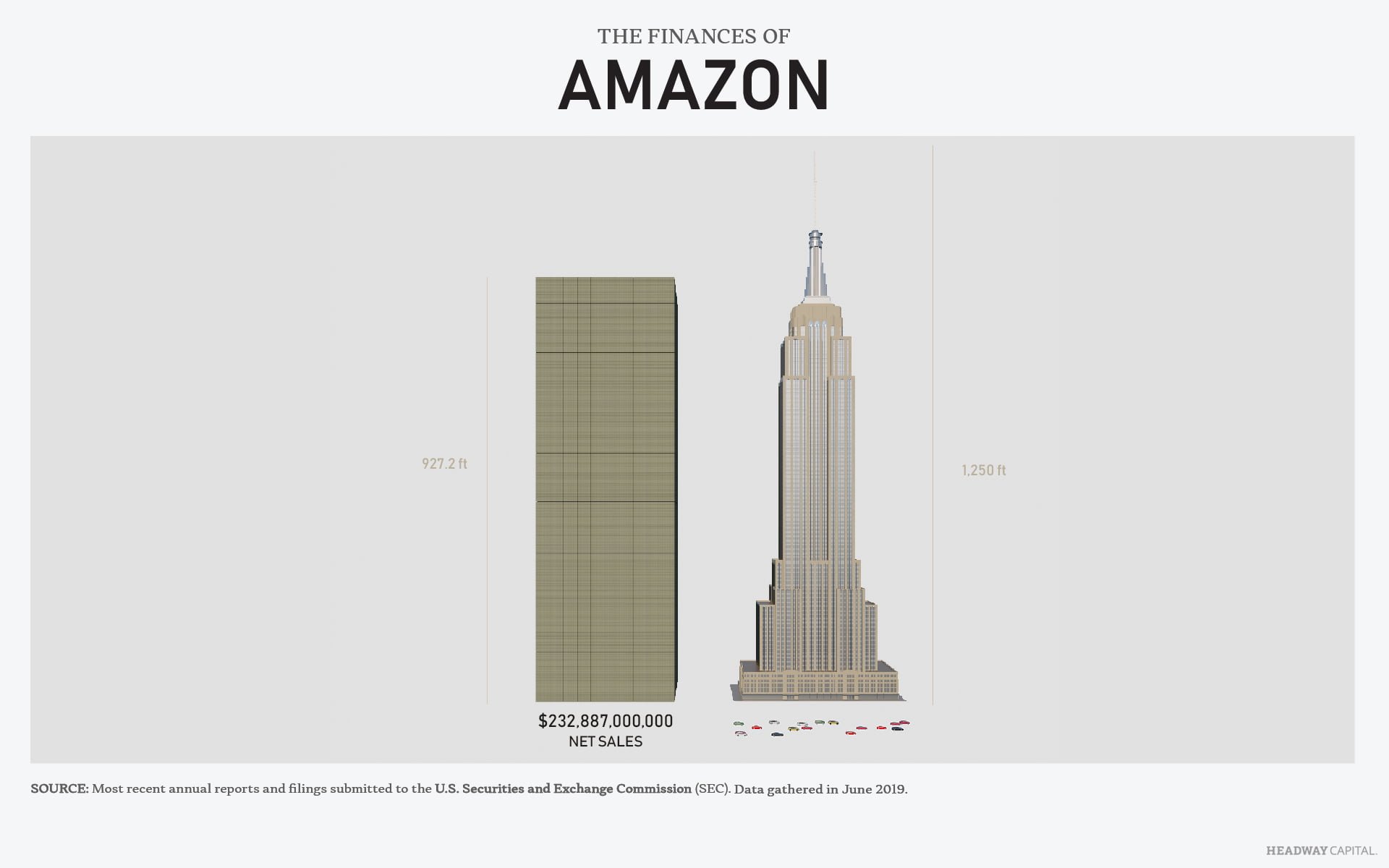 It's not nice, and this use of obscene wealth is one of the reasons that small independent businesses struggle to get a footing, putting us all at the mercy of the corporate megaliths. Needless to say, the execs at a company like Amazon are still happy to go home with full pockets while their ground-level workers toil for low wages in allegedly inhumane and dangerous conditions in order to keep shareholders happy while profits remain moderate.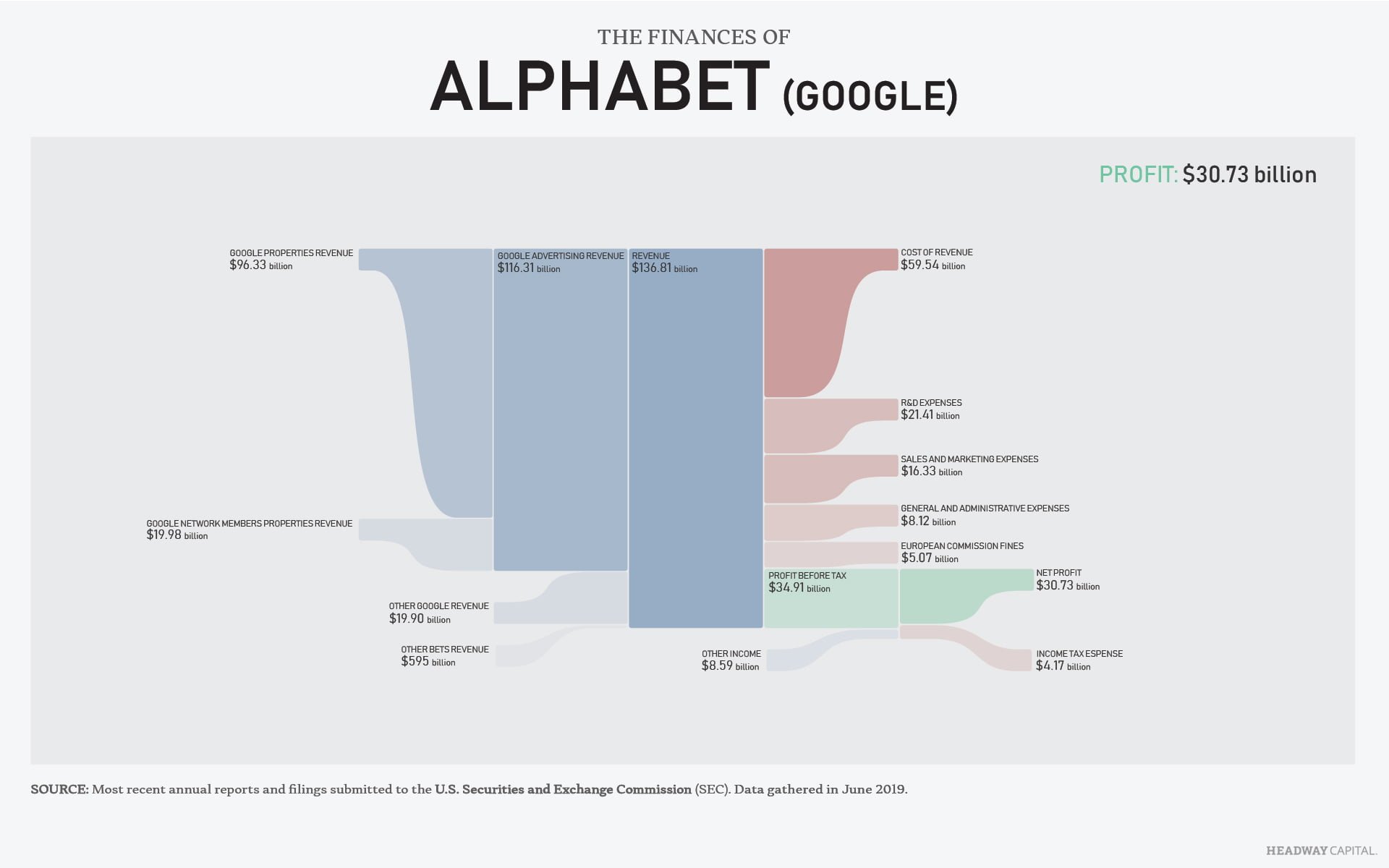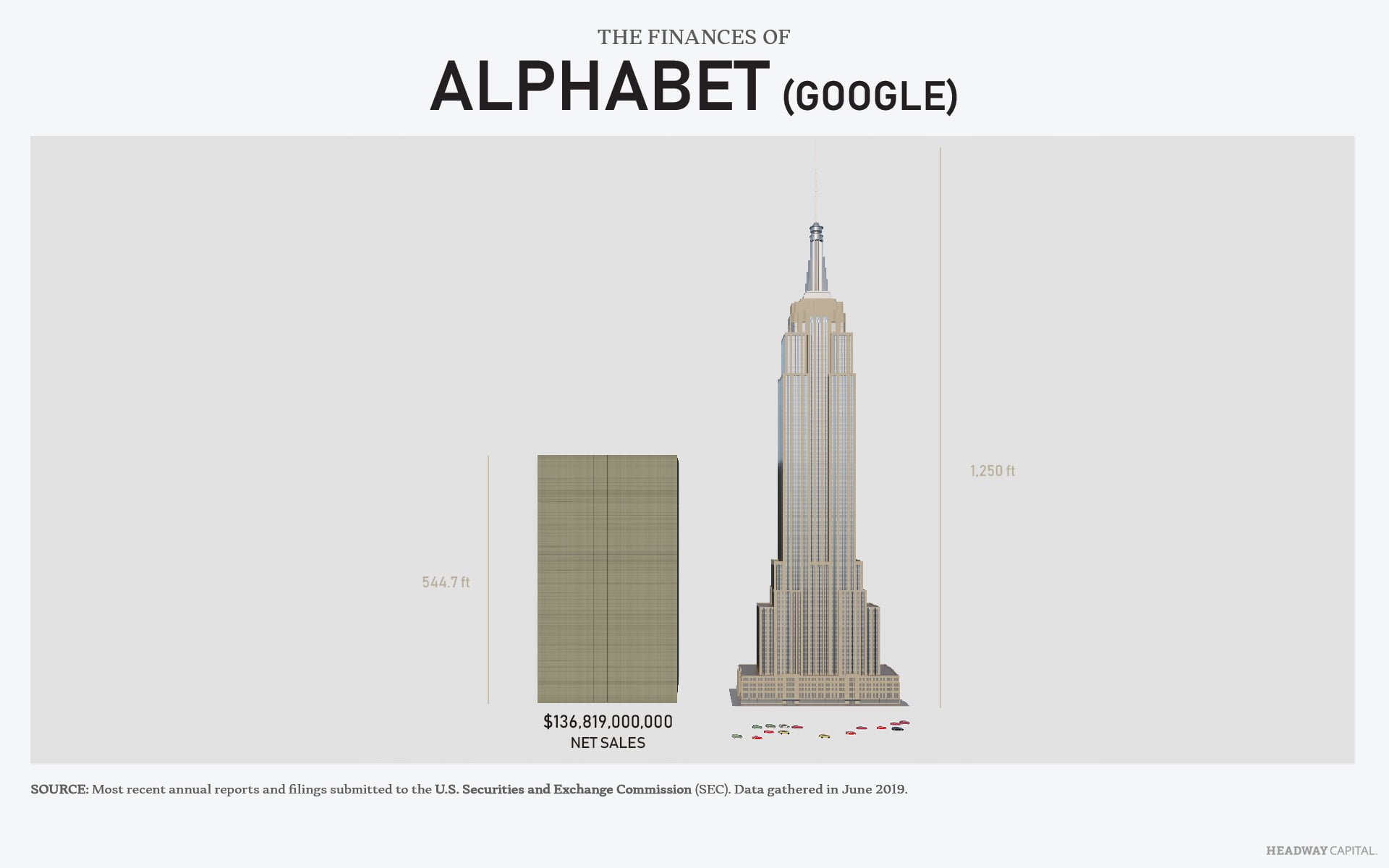 The folks over at Headway Capital decided to look a bit deeper. They've created a new series of graphics to visualize the accounts of seven industry-leading companies, from Amazon to Walt Disney – all of whom have at some point been accused of exploiting workers, the general public, or the very consumers from whom they derive their profits. Analysts looked at the SEC filings and annual reports of these giants, unpacking data from the most recent financial year.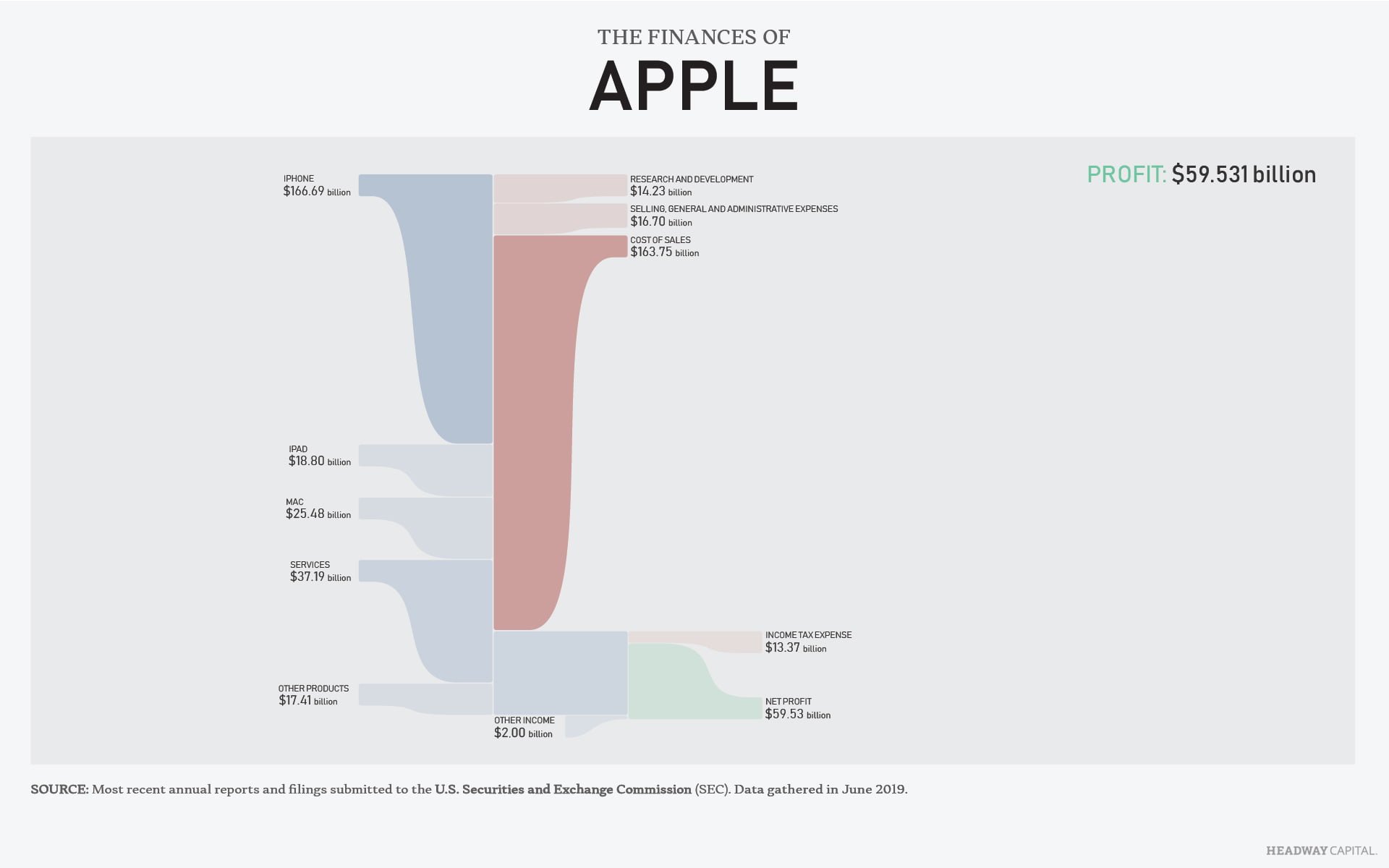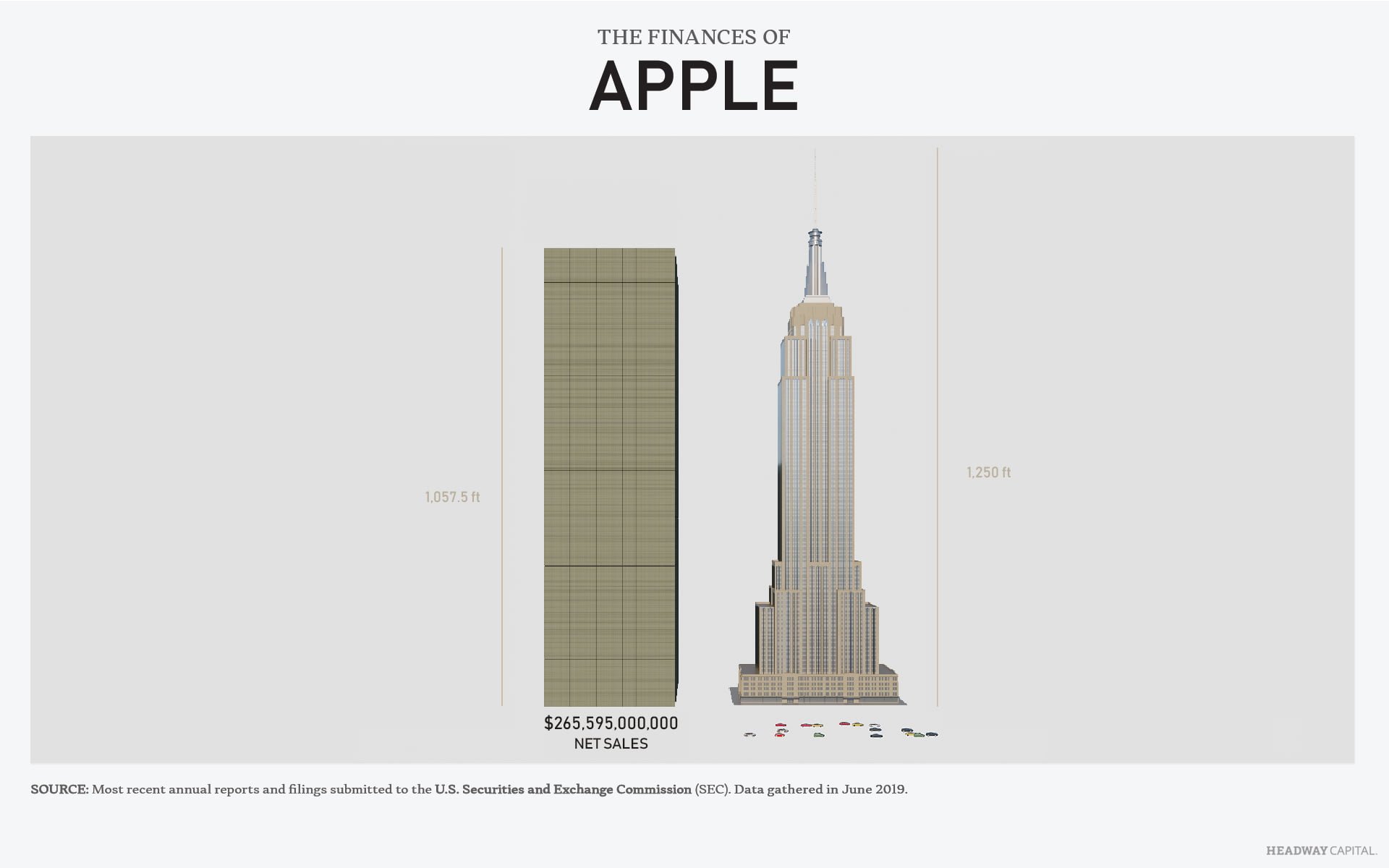 While the project doesn't delve into the ethics of these businesses, it does prove an interesting juxtaposition of the business plans that companies of a comparable size and profile favor. Alphabet, Amazon, and Apple, for example, all have 12-figure sales but make their money in very different ways.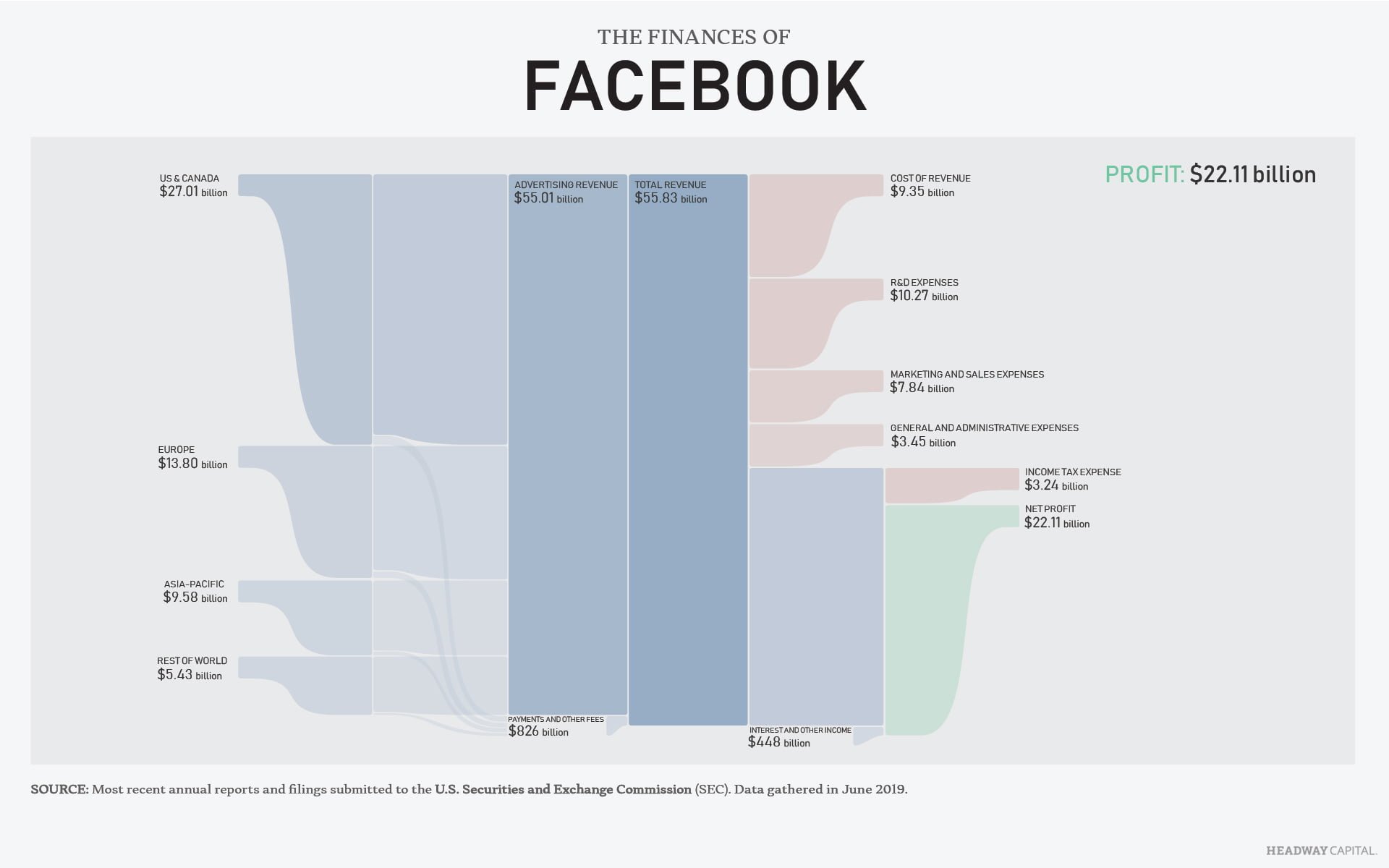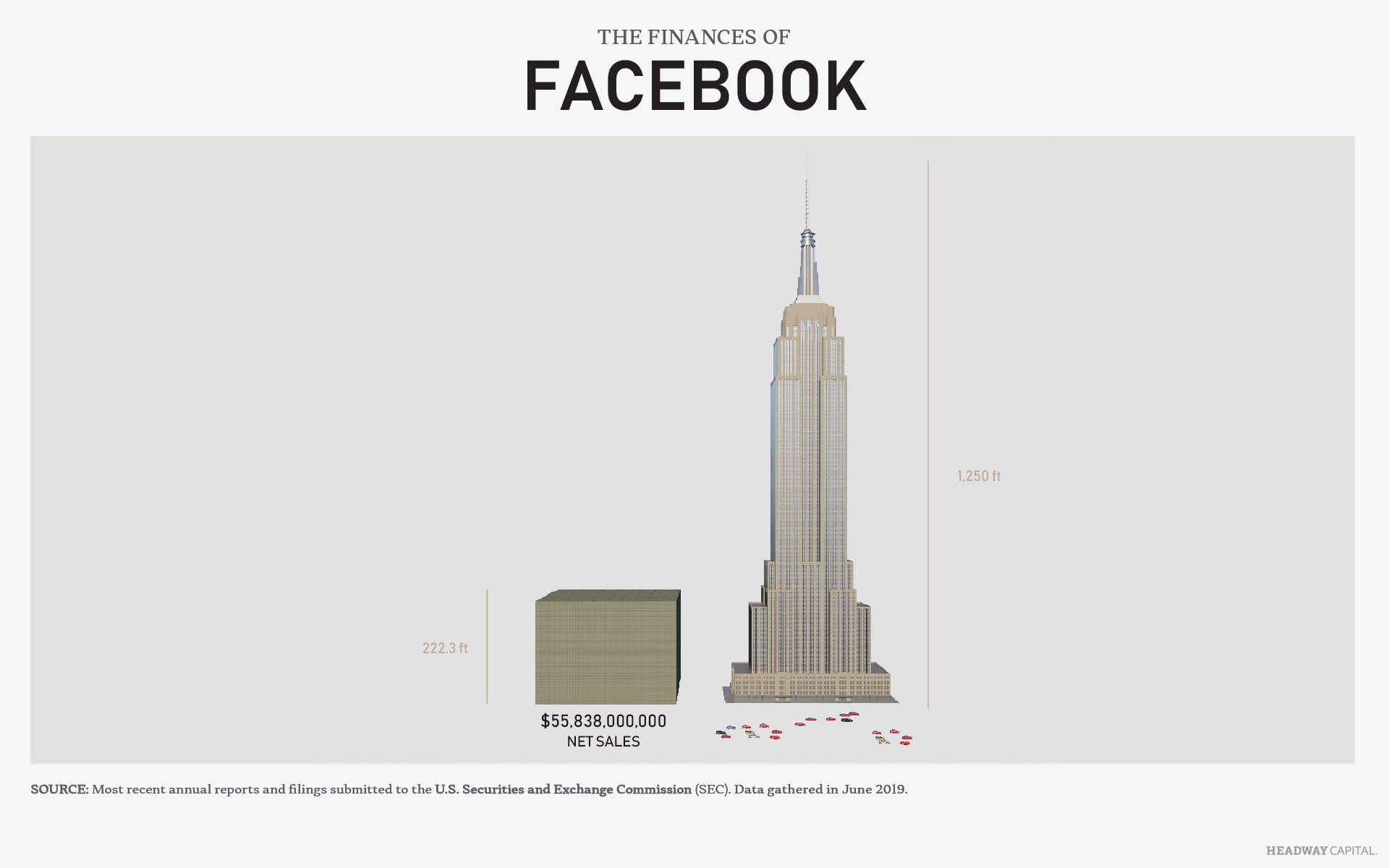 Like most consumer businesses, these giant organizations balance revenue against expenses to reveal their profit margin. They sell or hire goods and/or services, and some make a buck or two from investments, too. It is interesting to see from these charts how much more diverse some companies' revenue sources are than others. This revenue funds expenses such as admin, marketing, R&D, stock and/or parts, and a little for labor too.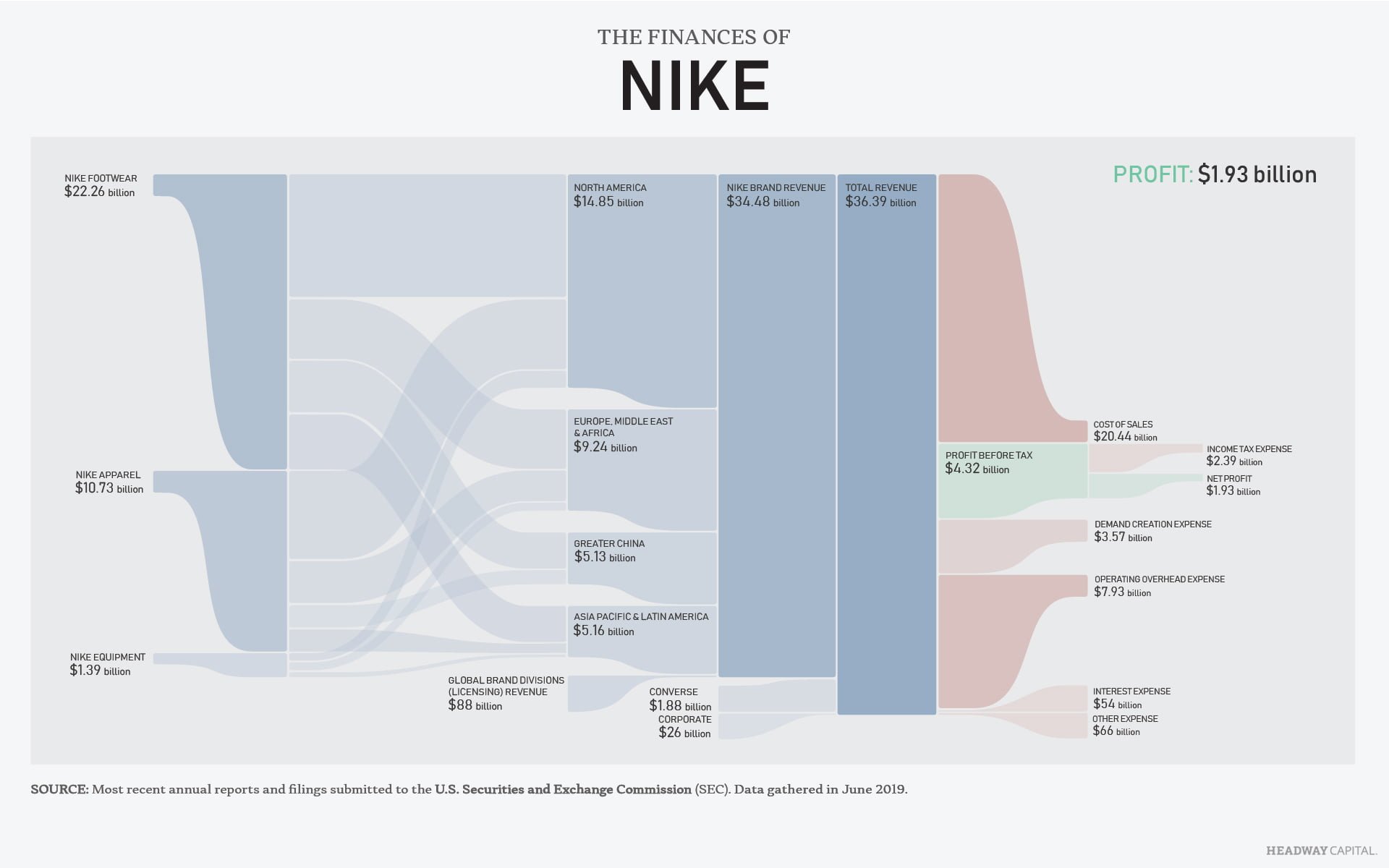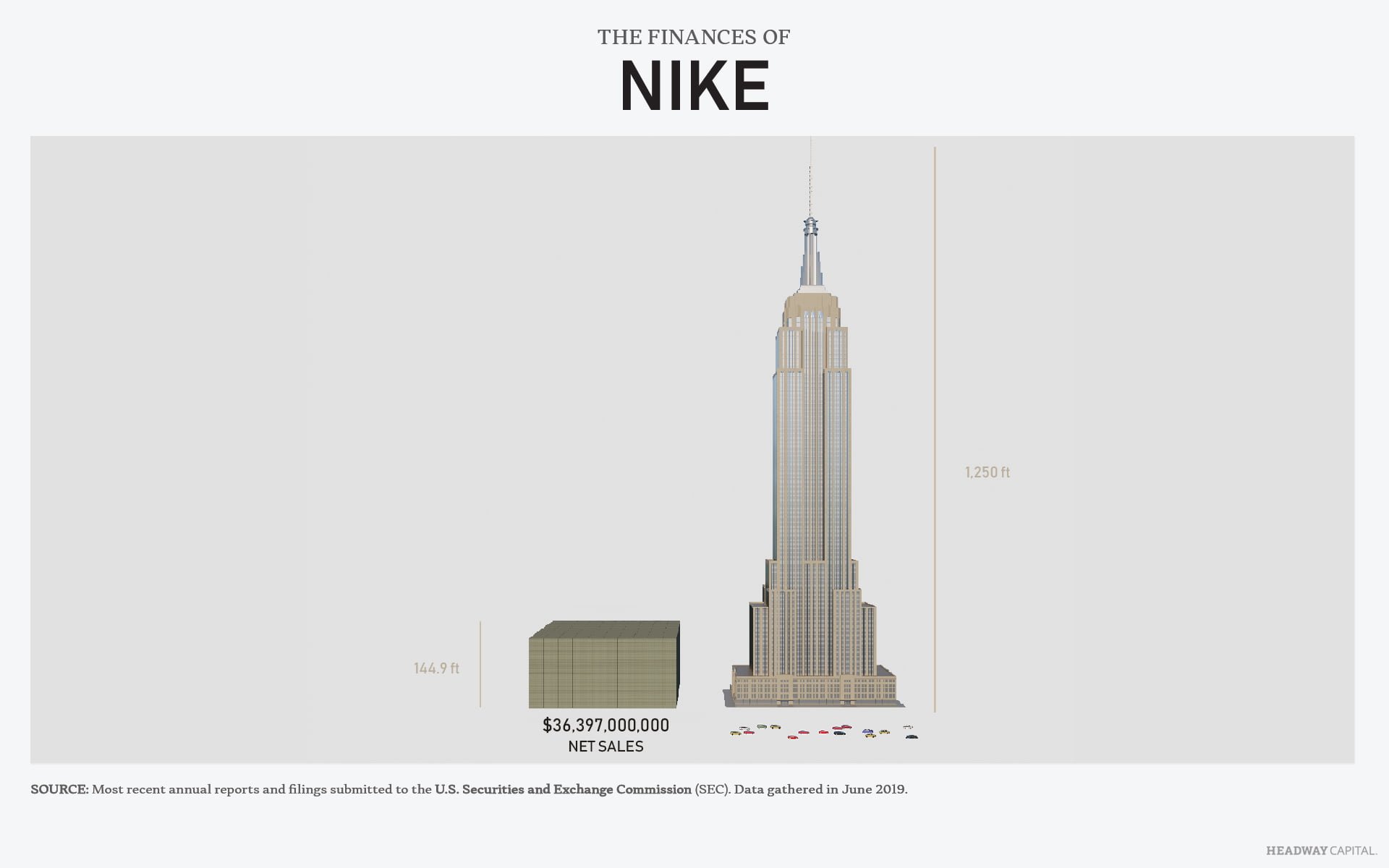 As an example, Amazon recorded a profit of 'just' $10.1bn on revenue of $232.9 billion in 2018. Amazon has been famously slow to turn a profit (it took four years to make any profit at all, and even then profits remained unimpressive for another decade). Still, it is rare to see Jeff Bezos forced to sleep in the back of his car or to block up the holes in his shoes with unused packaging cardboard!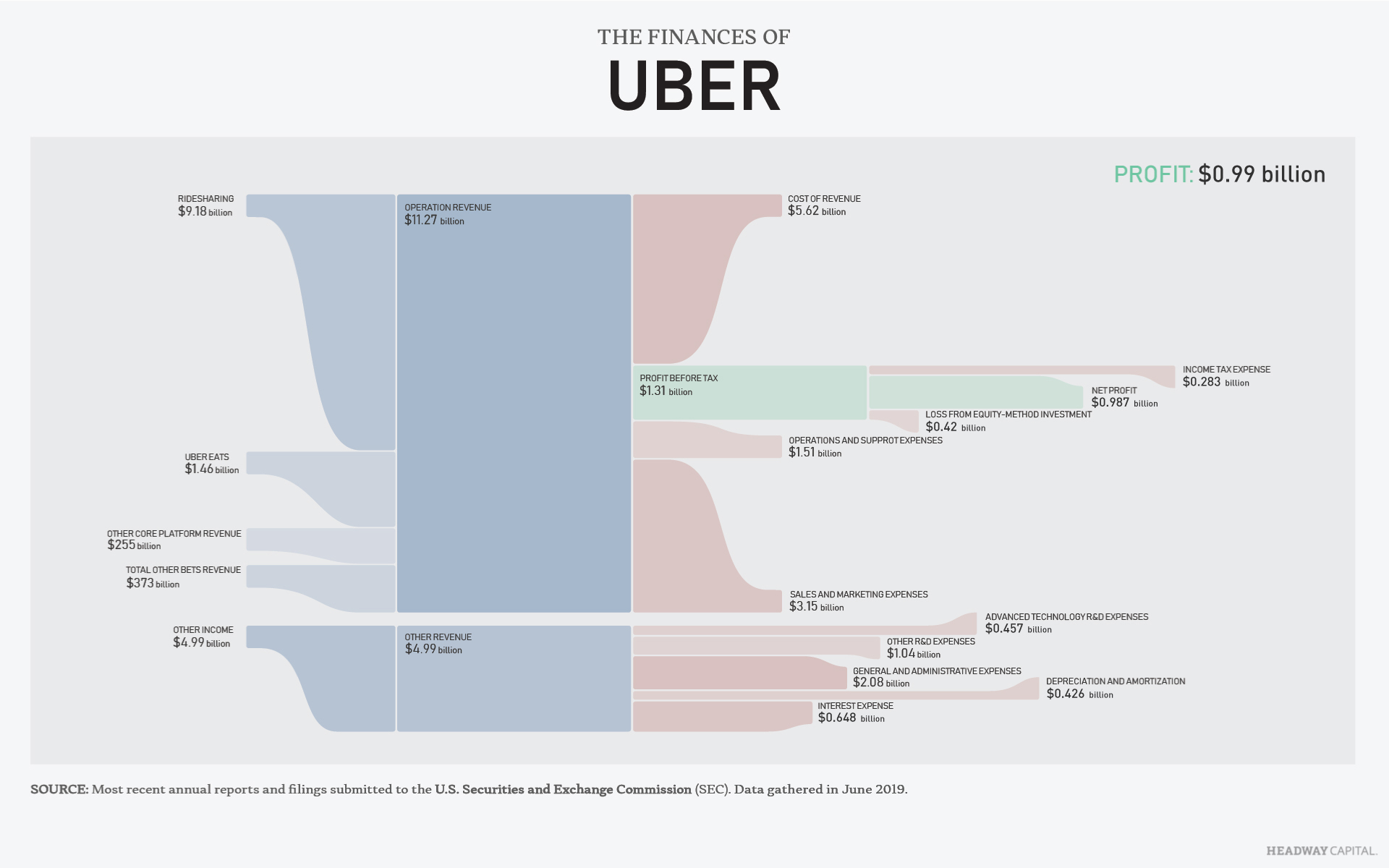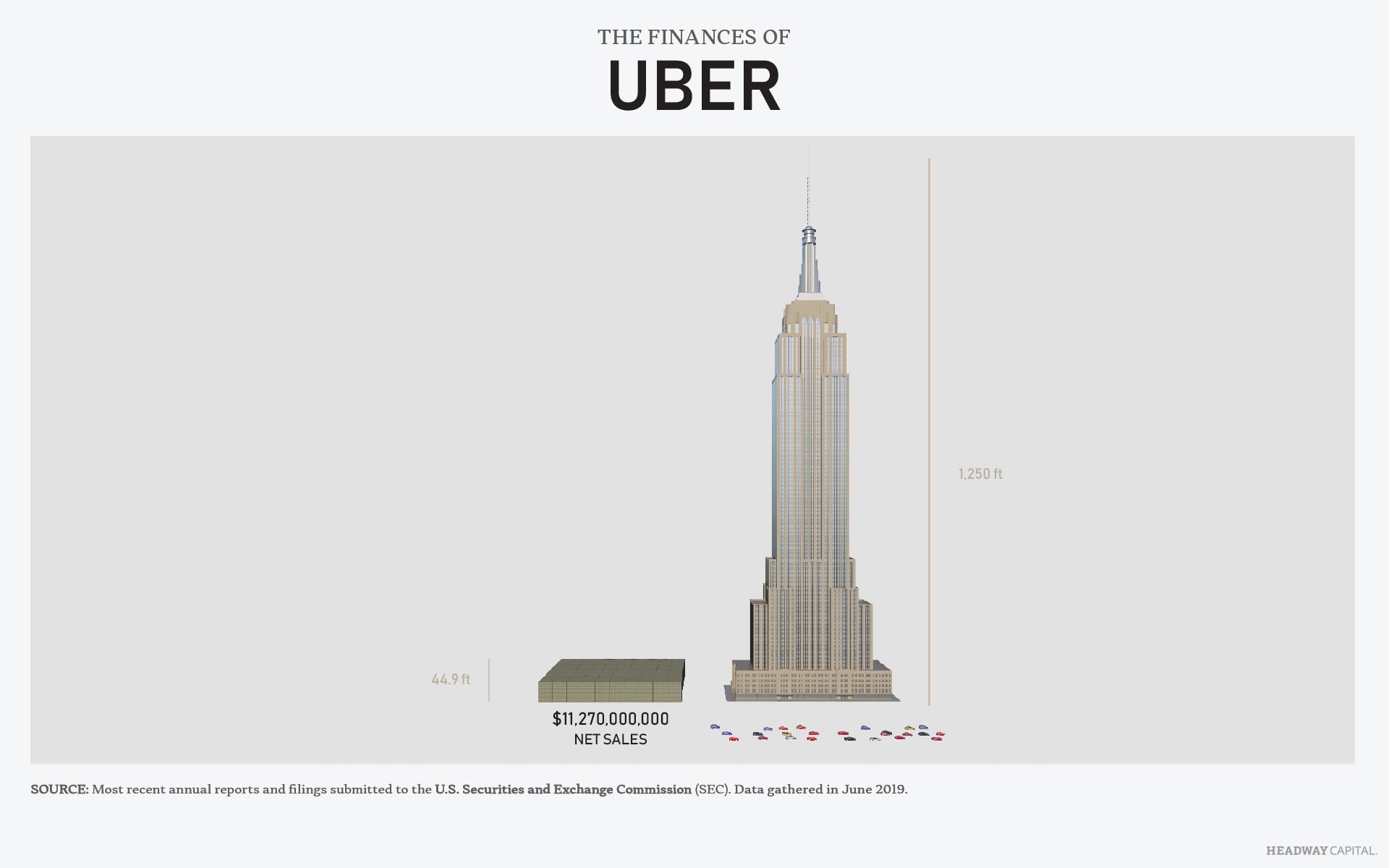 Some of these companies have been around a pretty long time, while some are relatively new. But thankfully we're seeing an even newer raft of ethically-driven entrepreneurs who understand that Doing The Right Thing Is Profitable, as Forbes put it. Because profit is important, but people and the planet are more so.