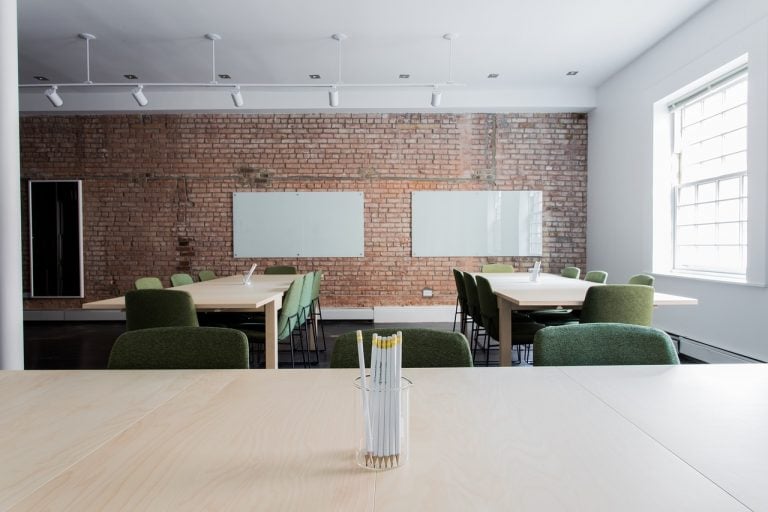 GWU Students Demand Classroom Door Locks to Protect Against Shooters; Memos Suggest Legal Liability For Failure to Provide Protection Against Foreseeable Risk 
WASHINGTON, D.C.  (September 11, 2019) – In a rare showing of unified support for a measure, the George Washington Association Student Senate unanimously passed a measure demanding that GWU install locks on all classroom doors to provide an effective but inexpensive measure to protect against an increasingly common situation for an active shooter on campus.
Q2 hedge fund letters, conference, scoops etc
Robinhood 2021 Conference: Cathie Wood discusses her investment process with Lee Ainslie [Exclusive]
ARK Invest is known for targeting high-growth technology companies, with one of its most recent additions being DraftKings. In an interview with Maverick's Lee Ainslie at the Robinhood Investors Conference this week, Cathie Wood of ARK Invest discussed the firm's process and updated its views on some positions, including Tesla. Q1 2021 hedge fund letters, Read More
The measure provided that the doors be capable of being locked from inside the classroom by faculty or students since few will be brave enough to step out into the hall to engage a lock once an active shooter alert has been announced.
This just-passed measure mirrors an earlier one passed, also unanimously, by the GWU Student Bar Association, the law school's governing body.
As reported by the university newspaper, The Hatchet, "within days of passing the SBA legislation, law students received an email from Emily Hammond, the law school's senior associate dean for academic affairs, announcing that officials and Associate Vice President of Safety and Security Scott Burnotes will discuss the logistics of adding locks to classroom doors within the law school."
Legal Obligations For Classroom Door Locks
At least two law professors have warned that failure of the university to take this simple and very inexpensive measure to protect against the now clearly foreseeable risk of crime could result in massive legal liability under a legal theory going back to the mid 1970's.  Then a jury ruled in favor a famous singer Connie Francis and against a hotel which failed to provide a safe locking mechanism to keep out a criminal who raped her.  Today even the least expensive hotel rooms have mechanisms which permit all the rooms to be securely latched from the inside.
To deal with an argument that the chances of a death from a shooting on campus might be too small to warrant installing classroom door locks, another law professor performed a cost-benefit analysis.  It showed that the benefits of saving lives - and not even including the additional benefit of preventing serious gunshot injuries including paralysis and permanent disability - outweighed the modest costs [$1,200 for the entire law school complex] almost 20 to one.
Public Interest Law Professor John Banzhaf, who as a former security consultant sponsored both student resolutions, notes that universities and other entities are required to take reasonable steps to protect those at risk from threats which are reasonably foreseeable.
Classroom Door Locks And News
In this regard the respected CHRONICLE OF HIGHER EDUCATION has just reported that "So frequent are campus shootings that many of them become just a blip in the national consciousness. In the past five years alone, there have been fatal shootings at: Central Michigan Delta State, Florida State, Northern Arizona, Savannah State, Seattle Pacific, Tennessee State, Texas Southern, and Winston-Salem State, the Universities of California at Los Angeles and of North Carolina at Charlotte; and at North Lake, Sacramento City, Umpqua Community, and Wayne Community Colleges."
Banzhaf cited numerous studies showing that installing simple and inexpensive classroom door locks are a very effective way of preventing students in a classroom from becoming clay pigeons for an active shooter, and far more effective than moving furniture to create a physical barrier, trying to lock door handles together, etc.  Indeed, according to the experts, no active shooter has even entered a room which was locked.
Experts Agree
He also cited dozens of experts who have made the same recommendation, and dozens if not hundreds of schools which have installed such locks, sometimes even with the assistance of faculty funds.  Such locks can be purchased for less than $15 per door, and can be installed in no more than 10 minutes, he says.
So, rather than waiting even longer for whatever measures Congress may one day adopt, he joins with the students in urging his university and its law school to take this simple step now rather than continuing to be nothing in the face of this clearly foreseeable and ever growing risk.