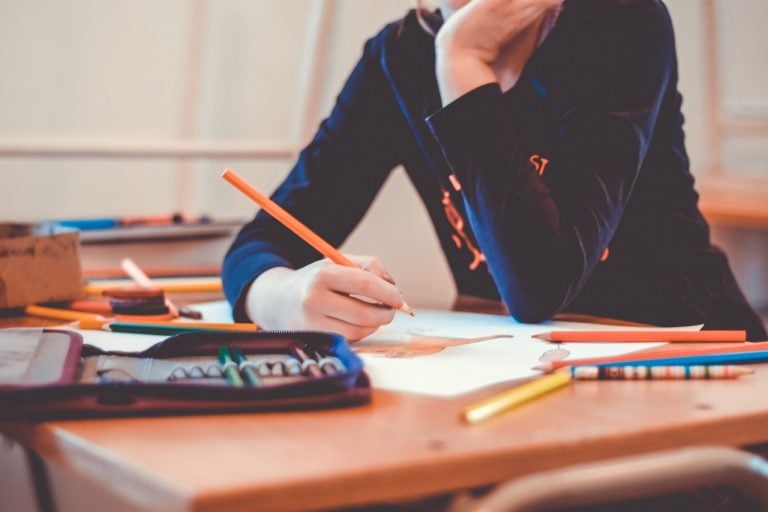 Whitney Tilson's email to investors discussing that he is hiring a junior analyst; Jim Grant is a Wall Street cult hero; his HBS 25th reunion; how I became a Baker Scholar: 10 strategies for winning the class participation game.
Looking for a job?
1) I'm looking to hire a junior analyst, based in Baltimore, Maryland, for my investment newsletter business, Empire Financial Research.
Q2 hedge fund letters, conference, scoops etc
Despite 60% Loss On Shorts, Yarra Square Up 20% In 2020
Yarra Square Partners returned 19.5% net in 2020, outperforming its benchmark, the S&P 500, which returned 18.4% throughout the year. According to a copy of the firm's fourth-quarter and full-year letter to investors, which ValueWalk has been able to review, 2020 was a year of two halves for the investment manager. Q1 2021 hedge fund Read More
The ideal candidate will have a passion for investing, a nose for cheap stocks, and great writing skills. Click here for the job description and information on how to apply.
2) Michelle Celarier with an insightful profile of Jim Grant: Jim Grant Is a Wall Street Cult Hero. Does It Matter If He's Often Wrong? Excerpt:
The fact is, whether Grant is right or wrong doesn't seem to matter to his ardent followers.
"He is respected for his intellectual curiosity and his writing style. He's a very witty writer, which is rare in finance," says short-seller Jim Chanos, the founder of Kynikos Associates, one of Grant's oldest friends on Wall Street and a conference regular.
..............
3) I attended my Harvard Business School's 25th reunion last weekend, which reminded me that I've long wanted to share an article I wrote shortly after I graduated entitled "How I Became a Baker Scholar: 10 Strategies for Winning the Class Participation Game."
I never published it, however, for reasons that will probably be obvious when you read it...
HBS guide
As background, I was able to graduate in the top 5% of my class without being a genius nor working all that hard because I mastered the art of class participation, which counts for half of your grade at HBS.
This is a critical skill to succeed not only in the classroom, but in life, both personally and professionally – think board meetings, regular work meetings, gatherings of friends and family, etc. If you are consistently perceived as a strong contributor, it will have a huge positive impact on your career and life... and vice versa...
That said, my 10 strategies are focused on business settings such as a board meeting or MBA classroom, in which the stakes are high and "airtime" is scarce.
Given the importance of high-quality participation (and the penalty for being an airtime-sucking bozo) in such settings, you might think that smart people would be highly strategic and thoughtful about this... but you'd often be wrong...
The obvious goal is to consistently provide concise, insightful analyses, yet I never cease to be amazed at how many people fail to realize that airtime is precious. Most squander it by making rambling, poorly-thought-out comments, regurgitating well-known facts, or asking questions that could have been answered offline.
I'm going to spread my 10 class participation game strategies over my next 10 posts. Here's the first one:
1. Treat classroom participation seriously.
Classroom participation is an important part of your grade. Even if it weren't, it's critical to the learning process – yours as well as your classmates'. So don't even think about raising your hand and using up valuable class time unless you believe that you have something insightful to say that will advance the learning of your classmates and impress the professor.
4) It was great catching up with old friends at the reunion, and I can proudly say with a high degree of certainty that I was the only person there who stayed in a youth hostel (the one night my wife wasn't there) – LOL! Here are pictures of my wife and me, practicing rowing in the Harvard crew team's 119-year-old indoor tank, and my lovely bunk bed at the HI Boston Hostel: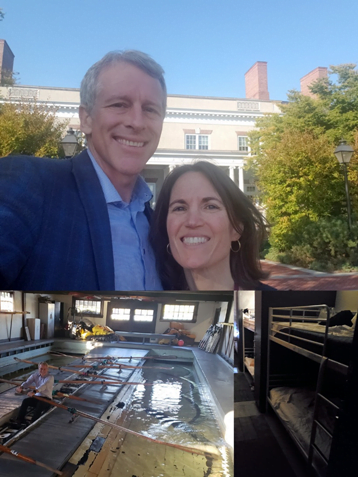 Best regards,
Whitney