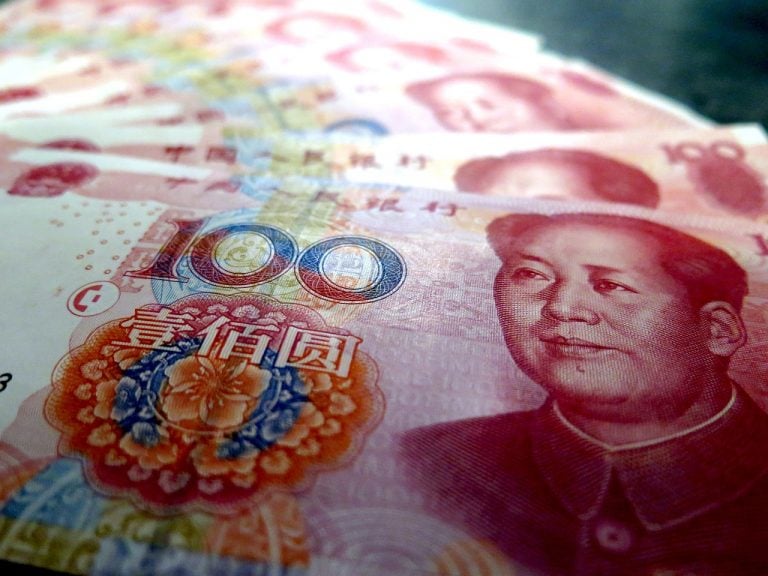 Annual forum discussing key U.S. – China / relations to be held on Capitol Hill. Victims of Communism Memorial Foundation to host forum discussing CCP and current state of U.S.-China foreign policy

Q2 hedge fund letters, conference, scoops etc
Macro Hedge Funds Earn Huge Profits In Volatile Macro Environment
With the S&P 500 falling a double-digit percentage in the first half, most equity hedge fund managers struggled to keep their heads above water. The performance of the equity hedge fund sector stands in stark contrast to macro hedge funds, which are enjoying one of the best runs of good performance since the financial crisis. Read More
WASHINGTON, D.C. – The Victims of Communism Memorial Foundation (VOC) will host its annual China Forum this week, bringing together international experts to provide Americans with an insider perspective on the People's Republic of China, the Chinese Communist Party (CCP), and key issues affecting US-China relations.
Taking place on Capitol Hill on September 26-27, the forum will include scholars, policymakers, and subject-matter experts on economics and trade, human rights and political development, and foreign policy and security. Marion Smith, Executive Director of the Victims of Communism Memorial Foundation, is optimistic and looks forward to productive discussions. "The recent pro-democracy protests in Hong Kong have galvanized the world," Smith said, "and reminded us all how important it is that we understand just what drives Beijing's Communist leadership and their relations with the rest of the world, especially the US.  There is a depth and complexity to that relationship that can't be summed up in sound bites. Rather, we need long-form, reasoned discussions with top experts like this to bring the future into focus."
The conference kicks off its two-day series of speakers this Thursday morning. The Thursday session is open to the public -- you can register for the event here. The Friday session is private, by invitation or sponsorship only.
WHEN: Thursday, September 26th - Friday, September 27th
TIME: Thursday 10:30 AM - 2:45 PM ET, Friday 9:00 AM - 3:30 PM ET
WHERE: Hart Senate Office Building, Central Hearing Room #216
120 Constitution Avenue NE
Washington, D.C. 20002
WHO: Scholars, experts, and policymakers alike on  CCP issues-- a detailed list of speakers can be found here
SCHEDULE:
10:30 AM - 11:45 AM: Holding Human Rights Abusers Accountable: The Global Magnitsky Act represented the greatest leap forward in the international human rights regime since the Helsinki Accords as it empowered free governments to sanction individuals responsible for human rights abuses. The free world appears to be on the verge of taking the next step, which is to target private companies whose support of governmental actions makes the abuses possible. This panel will be a conversation on the risks run by US and Chinese businesses providing material support for China's human rights abuses. Speakers include:
Kyle Bass, Founder and CIO of Hayman Capital Management
Bill Browder, Founder and CEO of Hermitage Capital Management
Moderator: Marion Smith, Executive Director of the Victims of Communism Memorial Foundation
11:45 AM  - 12:15 PM: Lunch Keynote, Senator Ted Cruz (R-TX)

12:15 PM - 1:30 PM: Edges of the Empire: Once China, always China. The Chinese Communist Party is an expansionist power that seeks to control every area that has ever been subject to China's historical imperial rule. Its view of "Greater China" inevitably clashes with the legitimate desires of other peoples to determine their own economic, political, and cultural destinies. This panel addressed the CCP's actions in the periphery of "Greater China" and how these actions are assessed. Speakers include:
Ian Easton, Research Fellow at Project 2049 Institute
Nathan Law Kwin-chung, Hong Kong politician and activist
Matteo Mecacci, President of the International Campaign for Tibet
Adrian Zenz, Ph.D., Professor at the European School of Culture and Theology
Moderator: Kristina Olney, Director of Government Relations for the Victims of Communism Memorial Foundation
1:30 PM - 2:45 PM: China's Foreign Policy Ambitions:
The South China Sea; One Belt, One Road; Africa; Latin America: the CCP has ambitions to restructure the international system, including in its political, economic, and security dimensions. This panel will outline the party's aggressive global ambitions and evaluate Beijing's signature policy initiative for achieving them. Speakers include:
Panos Mourdoukoutas, Ph.D., Professor and Chair of the Economics Department at LIU Post
Carlos Ponce, Ph.D., Director of Latin American Programs for the Victims of Communism Memorial Foundation
Derek Scissors, Ph.D., Resident Fellow at the American Enterprise Institute
Dan Tobin, China Studies Faculty at the National Intelligence University
Moderator: Murray Bessette, Ph.D., Director of Academic Programs for the Victims of Communism Memorial Foundation
---
The Victims of Communism Memorial Foundation (VOC) is a Washington-based, non-profit educational and human rights organization devoted to commemorating the more than 100 million victims of communism around the world and to the freedom of those still living under totalitarian regimes. VOC was established by unanimous act of Congress on December 17, 1993 and signed by President Bill Clinton.
Updated on