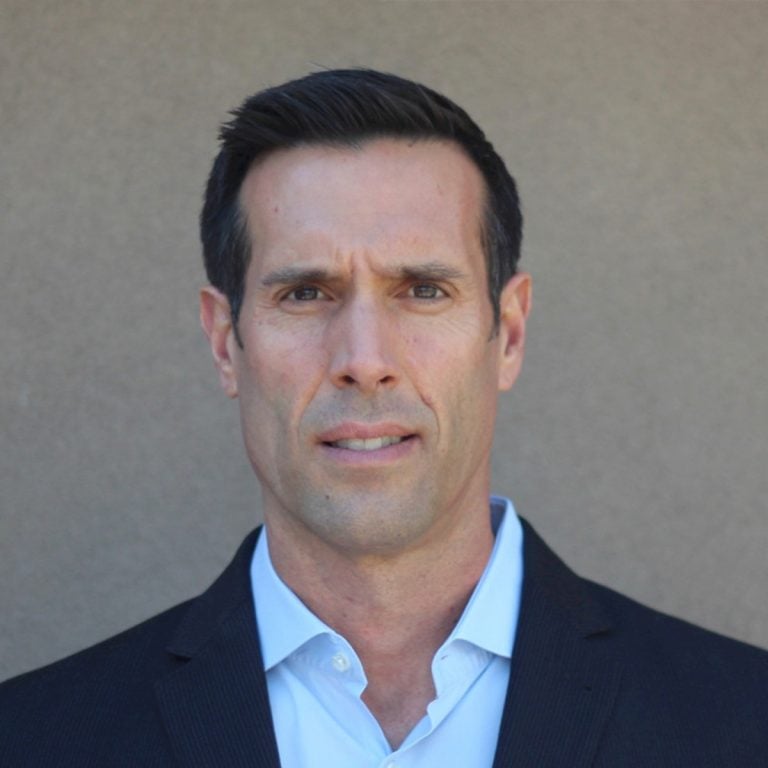 ValueWalk's interview with James Lubary, the Executive Vice President of Retail at Curacao. In this interview, James discusses his and his company's background, back-to-school sales, school shopping landscape has expanded to TVs and computers, competing with Amazon by  providing physical stores and credit access for their customers, how consumers can benefit from their shipping service, looking into drone delivery, the recent bankruptcies in the retail space, if e-commerce is still growing, the rise of cashless retail, his thoughts on FedNow, competition in the payments industry with Apple Pay, Curacao's proprietary financing models, and navigating the regulatory and compliance landscape.
Can you tell us about more about your background and Curacao?
My name is James Lubary and I serve as the Executive Vice President of Retail at Curacao. At Curacao, we work to provide our customers with the top brands and access to our proprietary credit and financial services. The Curacao Foundation, created in 2002, is one of our proudest extensions, built to fulfill our vision of a future where communities are financially and socially empowered, respected and integrated. The collective potential of our community can and is contributing to a promising future for all, focusing on four main social factors: education, immigration, health and the environment.
Seth Klarman Describes His Approach In Rare Harvard Interview
In a rare interview with Harvard Business School that was published online earlier this month, (it has since been taken down) value investor Seth Klarman spoke at length about his investment process, philosophy and the changes value investors have had to overcome during the past decade. Klarman's hedge fund, the Boston-based Baupost has one of Read More
Q2 hedge fund letters, conference, scoops etc
How big are back-to-school sales for Curacao?
Back-to-school sales are huge for us. Families are typically looking to buy the necessities at a reasonable price, and know that Curacao will work with them to make that possible. Our Price Beat Guarantee ensures that you are always getting the best deal on any item sold in our store or online – even after you've made your purchase – promising the most competitive pricing. And this year, Curacao donated a percentage of each sale to local schools and will be personally delivering checks to them within the next few weeks.
I would think that Black Friday sales are items like TVs and computers while back to school is more like notebooks and pens. How do those items move the needle for a giant such as yourself?
It's not necessarily true that TVs and computers are more popular during black Friday than during back-to-school. In the last few years, we've noticed the back-to-school shopping landscape expand to areas like TVs, laptops, tablets and speakers –  like the Samsung Chromebook, MacBook, Microsoft Surface tablet that are top sellers at our store. And we have deals and sales active every single day of the year which constantly move the needle for us.
Is China trade uncertainty hurting or impacting planning at Curacao?
It's something we're following closely. The retail industry as a whole will inevitably start to feel its impact – some will be forced to up their prices while others will come to terms with absorbing a large portion of the increased tariff costs. Right now we are cautious from a planning perspective but we are aware of the climate and will address any required next steps accordingly. Some of those who have been impacted are putting the weight of the problem on their suppliers, forcing them to absorb all fluctuations in cost. It's something we're all learning how to adapt to in our own way.
How is Curacao competing against other rivals, such as Amazon?
We provide many similar products and compete aggressively on pricing, but we have the advantage of providing physical stores to serve our customers. We consider our clients and employees as our family and for this reason we care about their happiness, tranquility and well-being - a quality that can become clouded by impersonal machines like Amazon. Our products are price protected on credit that is interest protected. We provide credit access for all Curacao customers, Curacao Foundation community support, all while offering the top brands, from Apple to Prada.
Delivery is a hot topic. Can you tell us about any recent changes made to your shipping offers?
Curacao Export is one of our many differentiating services that allows consumers, from the comfort of their home, to buy a wide selection of household items – from appliances, electronics, furniture, toys and computers – and deliver directly to loved ones anywhere in Mexico and Central America, with the same reliability guarantee that Curacao provides. All shipping information is available on our site.
Last-mile delivery with robots drones are coming up more and more lately. Do you anticipate using any of these technologies in the next few years?
Yes we do. We're always looking into new technology integrations that will keep us a leading retailer. This is a really smart, forward thinking option and one we are very interested in learning more about– but want to research fully into its applicability and reliability before announcing any potential rollout.
The retail environment is still tough with Barney's having just declared bankruptcy. Is there anything else you're seeing worth noting?
Though some legendary stores – like Barneys, Gymboree, Marie Calendars, Charlotte Russe – have filed for bankruptcy in 2019, it's about adapting, something that each entity is learning the hard way. Consumer needs aren't the same, but shopping will always part of every person's culture in some way. I believe that retail can no longer exist exclusively in the physical or exclusively online. Consumer's want the option to shop how they like, and will gravitate towards retailers that make it easiest to do so.
Is e-commerce still growing or is growth mostly in terms of the retail/tech industry overall?
E-commerce is still growing. Retail tech and e-commerce feed off of each other and I have no doubt that the landscape will never stop expanding in new directions.
Payments are evolving rapidly, however it still really is a Visa/MasterCard market. What are your thoughts on that topic?
We can't ignore the rise of cashless retail. The payments landscape is changing at a faster rate than ever, with new innovations giving individuals a rapidly expanding number of ways to pay. Young people in particular are leading the pack, as they embrace technological changes, such as smartphones, watches and other wearables, which can also be used as payment devices. However, all physical retailers and e-commerce companies must prioritize every customer – including those without an established credit history. Businesses that continue to look for and provide new and more inclusive solutions for all customers to access products that they need will always remain on top.
At Curacao, one of the many ways we make sure to do so is by working with our customers to grow and strengthen their credit. This contributes to an overall economic benefit, felt by us all. Curacao will beat the interest rate and price of any competitor, making it possible for every person to develop purchasing power.
What are your thoughts on the Federal Reserve Bank's new "FedNow" real-time payments plan?
Its tie to a national government entity is what will create trust among consumers – something independent competitors need to account for. It will be increasingly important to establish your brand and earn a positive reputation among the public in order to remain in the race.
Chase is shutting down its standalone payment app. What does that say about payment trends?
I think right now big banks and other retailers are in a trial and error phase. I think e-commerce and payment solutions are just growing so fast that some solutions simply become obsolete quicker. Chase Pay should still be available through merchant apps, just no longer as widely available on user's phones for use in every store. I think this in part came about from overwhelming competition from Apple. It's hard to compete with the most dominating force in the technology industry since everyone with an iPhone gravitates towards Apple Pay's more universal qualities, when compared to Chase – as of last year, Apple is more inclusive encompassing its 1.5 billion iPhone users versus Chase's 18 million users. Payment and e-commerce will continue shifting towards whichever company stands out among the inevitable, well-established and intense competition, and whether or not your customer feels heard, supported and confident.
Explain Curacao's proprietary financing models.
We facilitate access to all the products and services our customers want today, on credit. Our credit options allow you to buy a variety of premium products, travel and financial services today and pay overtime. With our Interest Beat Guarantee, we'll not only match the competitor's store credit card interest rate but beat it by an additional 0.25%.
Navigating the regulatory and compliance landscape can be the most intricate and time consuming part of the process. But customers expect businesses to provide services that are simple to understand, tailored to their needs, and rapidly delivered. They will (and should) only trust in a company that proves its agility and resiliency when in control of precious consumer assets – something we at Curacao always do.
Not specifically, we only ask that any law provide a clear, fair and level playing field.
Updated on