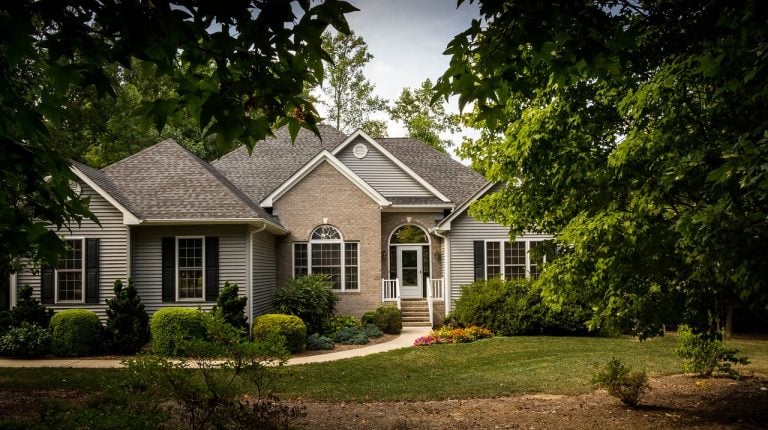 Equal property rights for foreigners and transparent buying process is boosting real estate investment for property in Costa Rica

Costa Rica is the most sought-after destination for people investing in real estate, and it is attracting people from across the globe. The central American rugged and rainforest country with coastlines on the Pacific and Caribbean enjoys rich biodiversity, and its volcanoes and splendid beaches make it appear like a paradise on earth. The abundance of nature's beauty comprising of amazing landscapes, mountains, and rain forest drives flocks of tourists to the small country that is a hotspot for vacationers. The biodiversity of Costa Rica is truly enviable as it constitutes 50% of the world's total biodiversity.
Setting up homes in Costa Rica is a dream for people, especially from America and Western Europe who are investing heavily in real estate. Investing in real estate provides high returns, but in most countries, real estate investment is open only to the local people. But unlike these countries, Costa Rica has opened its doors to foreign investors and welcome them for buying properties either to set up their retirement homes or for investment.
Gator Financial Partners 1H2022 Performance Update
Gator Financial Partners letter to investors for the first half of the year ended June 30, 2022. Q2 2022 hedge fund letters, conferences and more Dear Gator Financial Partners:  We are pleased to provide you with Gator Financial Partners, LLC's (the "Fund" or "GFP") 1st Half 2022 investor letter. This letter reviews the Fund's 1st Read More
[REITs]
Q2 hedge fund letters, conference, scoops etc
The lure of peaceful life
The high eco-friendliness of Costa Rica is another reason for drawing people who are stressed out from living in highly populated urban settings that leaves almost no room to breathe fresh air.  Costa Rica is the first fossil-free country in the world, and it is fast becoming a role model for developed and larger countries by achieving the goal of using only renewable energy for its needs. Almost 99% of its energy comes from renewable sources.  If you ever visit Costa Rica, it will be hard to resist the lure of going back again and again and if possible, set up a second home in the cradle of nature that can mark the beginning of a new life.
Good governance and peaceful living are the other attractions that encourage people to invest in real estate. At a time when the world is reeling under violence, the serene beauty of   Costa Rica together with its laid -back and peaceful lifestyle, sets an example in peaceful living. It is among a handful of countries in the world that does not have a standing army.
Foreigner friendly property laws for property in Costa Rica
The biggest encouragement for investing in real estate comes from the property laws that welcome foreigners with open arms. The law allows foreigners without any discrimination to but property in Costa Rica while enjoying the same rights as natives.  Moreover, there is complete transparency in the process of buying a property which makes property acquisition very easy in Costa Rica. Beachfront properties are in great demand, and you can choose from a long list of Costa Rica homes for sale on the beach that you can buy in your name or the name of your corporation. Some beachfront properties are available at concessional rates but to invest in such property, you must have a local partner. For all other types of properties, there is no restriction about the nature of ownership that you can buy in the personal name of in the name of some corporation.
Preferred ownership type for property in Costa Rica
No matter to which country you belong to nothing prevents you from buying property in your own name in Costa Rica, but the trend that most people follow is to buy property in the name of a corporation that they can form by taking help from a lawyer. And there are three reasons for doing it.
Firstly, by owning property in the name of a corporation, the income from rentals or property sale would attract tax according to the tax applicable to Costa Rican companies instead of personal tax.  But it depends on the tax laws of your originating country. Secondly, it simplifies estate planning as you can will shares of the corporation that owns the property or gift it to members of your family. Thirdly, you will save on property transfer taxes a second time in case you sell the property by transferring the shares of the corporation to the new owner.
Clear property title
Property buying is often cumbersome and challenging because of disputed titles, and there are reasons to be careful from fraudulent transactions. But if you are buying property in Costa Rica, you need not worry about the genuineness of property because almost all properties are recorded in the Real Estate Registry of the government which confirms that it has a clear title. Moreover, it also becomes easy to understand if there are any restrictions attached to the property. Having clear information about the antecedents of the property in advance removes the fear of any fraudulent transactions. The property taxes are also ridiculously low, which can be as little as 0.25% to 1% of the property value annually.
Use a real estate agent
Despite the easy property laws and the government's open invitation to foreigners to buy property in Costa Rica, you must always engage a real estate agent to handle your property buying project.  The involvement of the agent would add more security to the process and make life easy for you because international franchises follow standard rules and regulations. Having a real estate agent who belongs to the local community is an added advantage as they would have their foot deeply entrenched in the ground and be completely familiar with the local market and its intricacies. They would also have a better understanding of the local laws to ensure all legal compliance and speedy closure of the deal.
The real estate market in Costa Rica is unregulated, and you must be careful in choosing a professional real estate agent by doing some due diligence and checking credentials.  Give preference to agents that belong to some national association like national Association of Realtors (NAR) or is a member of Costa Rican Real Estate Association (CCBR) or Costa Rican Guanacaste Association of Real Estate (CRGAR).  When all things are alike, make sure that you work with a reputable real estate agent only.
Whether you buy property from a private owner or developer be ready to make down payment of 10% with the contract and then it should take about 30 to 60 days to complete the deal.
Updated on