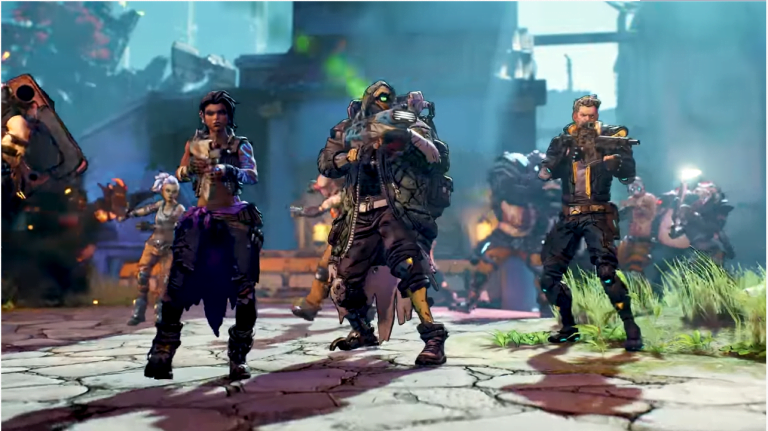 Borderlands 3 came out on Friday on Xbox One, PS4, Google Stadia and PC, sparking massive interest in this co-op shooting game. However, some gamers reported Borderlands 3 performance issues on different social media sites only a few hours after the third installment of this open-world game. Are you affected by the performance issues? If so, you're not alone.
Just a few hours after the game came out, hyped games began reporting performance issues and bugs across different platforms, gathering mostly on Reddit, on the r/Borderlands community. According to affected players, all gaming platforms were affected.
Vertical spiltscreen please cant play with my husband

Seth Klarman Describes His Approach In Rare Harvard Interview

In a rare interview with Harvard Business School that was published online earlier this month, (it has since been taken down) value investor Seth Klarman spoke at length about his investment process, philosophy and the changes value investors have had to overcome during the past decade. Klarman's hedge fund, the Boston-based Baupost has one of Read More

— Shelby Lambert?? (@ladylambert817) 13 September 2019
Several PC players reported that the game running on DirectX 12 would result in random stuttering and frame rate drops, despite the fact that some of these players played on high-end gaming machines. Some users also reported overlapping UI elements in their inventory systems inside the game, hinting at issues with the game's graphics. Players who enjoyed the game on consoles reported that they have also experienced the stuttering and game freezing due to low FPS, especially when they tried playing in split-screen mode.
Changing settings doesn't help much
Reddit users affected by Borderlands 3 performance issues reported that even when they reduced the graphics settings to medium or low, disabled certain presets or adjusted their GPU settings, they still experienced the same issues. Another user reported that the frame rate on consoles doesn't exceed 30 FPS at most. Additionally, users with different graphics reported that most FPS drops came after using a scoped weapon.
"So I've been playing about 5 hours on a day one Xbox One and the frame rate is not great, as should be expected. I can't give exact numbers, but it's obvious. Playable? Absolutely, but you WILL notice frame drops," one user wrote in a thread.
Another PC user reported that despite no rigs unit being pushed to its limit, they still experienced frequent FPS drops that made the game unplayable. Many users suggested that this is a result of lack of optimization, which is a result of a rushed release date to meet. It's also worth mentioning that the game's publisher and developer Gearbox still hasn't acknowledged the existing issues or responded to the reports. Once they respond, more info may be known.
SHiFT code test this afternoon for a Golden Key in Borderlands 3. Will be a time-window sort of thing, probably around 3pm central. Turn on notifications – I won't spam twitter until then. Except for this essential review: https://t.co/nvIHbSkp2z

— Randy Pitchford (@DuvalMagic) 15 September 2019
Even though the Borderlands 3 performance issues seem to be frequent, there is no noticeable decline in its popularity; people boast about it online, posting videos, tutorials, gameplays and even cosplays across different social media, mostly Twitter. The views on Twitch counts over 100,000 views.
The tweet below is the only type of response the developer provided:
We are ecstatic that so many of you are loving our new ECHOcast extension! This is new technology for us, so there might be a hiccup here or there to start. That said, most of the known issues can be addressed with a simple refresh.

— Gearbox Official (@GearboxOfficial) 13 September 2019
Are you planning to buy Borderlands 3? You might want to wait until the developer responds to these performance issues or you might have to deal with the frame drops as well.
Updated on