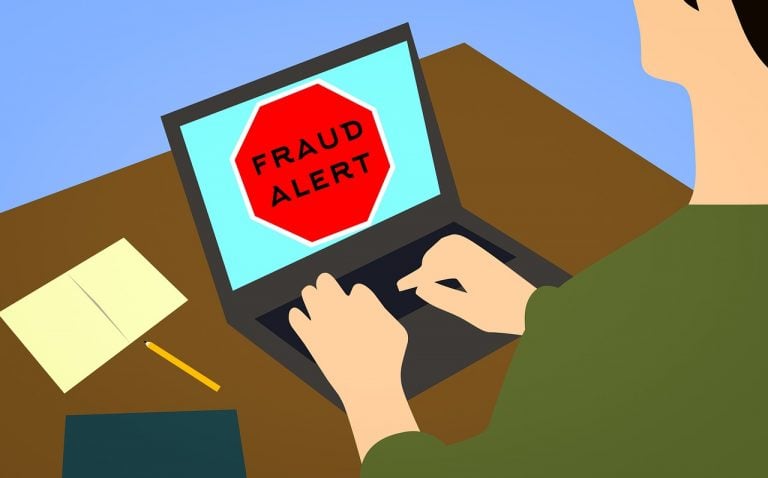 This is part two of a series on some of Wall Street's biggest frauds and how to avoid them. Click here for part one on the "Wolf of Wall Street" and microcap stocks.
One type of fraud that hasn't gotten a lot of press over the years is the pre-IPO scam. Given the large number of tech unicorns which have been going public recently, this is an excellent time to raise awareness about this type of scam. Perpetrators of pre-IPO scams claim to offer investors the chance to buy pre-IPO shares of companies, but in reality, that's not what they're actually doing.
Q2 hedge fund letters, conference, scoops etc
Crypto Hedge Fund Three Arrows Blows Up, Others Could Follow
A few years ago, crypto hedge funds were all the rage. As cryptocurrencies rose in value, hundreds of hedge funds specializing in digital assets launched to try and capitalize on investor demand. Some of these funds recorded double-digit gains in 2020 and 2021 as cryptocurrencies surged in value. However, this year, cryptocurrencies have been under Read More
Let's start with a real-life scam that caught many people by surprise when they were offered pre-IPO shares of Facebook several years ago. The Securities and Exchange Commission filed a case against Allen Weintraub in connect with the pre-IPO scam. In a press release about the case, the SEC said Weintraub was selling "securities of an investment vehicle that he falsely represented owned pre-IPO shares of Facebook." A court order froze his assets and those of some shell companies he was accused of operating through.
The SEC said Weintraub operated under the alias William Lewis through companies named Private Stock Transfer, Inc., PST Investments and World Financial Solutions. The agency said he "defrauded investors by selling them worthless shares in PST investments" and that he "falsely represented that he would sell the investors pre-IPO shares of Facebook." The SEC also said he falsely claimed that PST Investments actually had an ownership interest in the social network.
Weintraub is far from the only one investigated for pre-IPO scams. According to the SEC, scam artists extracted over $3.7 million from 45 investors by offering fake pre-IPO shares of AOL/ Time Warner, Google and Rosetta Stone before the companies went public. Randy Cho was accused in December 2010 of bilking over $9.6 million from 57 investors over eight years by purporting to sell them pre-IPO shares, according to the Financial Industry Regulatory Authority (FINRA).
The agency adds that legitimate pre-IPO offerings aren't uncommon, but there are many potential problems with this type of investment. For example, unregistered offerings could violate federal securities laws. Even legitimate pre-IPO shares represent a great deal of risks, including the possibility that the company never actually completes an IPO, according to FINRA. If the company doesn't ever go public, you won't be able to sell those pre-IPO shares you bought, potentially rendering them worthless.
Here's how pre-IPO scams work, according to FINRA. In most cases, they involve unlicensed sellers who are selling unregistered securities. Such scammers often advertise their "deals" in various places, including over social media. In some cases, the scammer may be selling shares in a company that doesn't exist. In the case of well-known companies that are private and/or rumored to be planning an IPO, the scammer may be offering shares he either doesn't actually own or that were acquired in a "questionable transaction."
"The fraud could also involve misrepresentations about the company and its prospects, including the likelihood, timing and pricing of any potential IPO," FINRA explains. "In the criminal case mentioned above [against Cho], the defendant falsely claimed that he had worked at Goldman Sachs, was a preferred client of the firm and had access to discounted, pre-IPO shares of such well-known companies as AOL, Google, Facebook and Rosetta Stone."
The easiest way to avoid becoming a victim of a pre-IPO scam is to simply ignore any offers you hear about and inform the SEC about it. Here are some things to look for if you think you might have uncovered such a scheme.
Many such offers are unsolicited, so if you weren't seeking information on pre-IPO shares, it's best to ignore it. The odds that a total stranger would tell you about a hot investment opportunity are practically nonexistent.
Pre-IPO scams also include an element of persuasion, usually through promises of shockingly high returns. Simply owning shares of hot companies that are still private can be enough of a draw in itself (just ask those who were duped into buying pre-IPO shares of Facebook). Scammers may also claim to be connected with reputable firms, like Cho did with Goldman Sachs.
Most scammers who claim to sell pre-IPO shares aren't even licensed. No matter what kind of investment you're considering, it's always a good idea to check the seller's license via FINRA's BrokerCheck. You can also check to see if you've been contacted by a career criminal with a history by checking the Federal Bureau of Prisons' Inmate Locator.
This article first appeared on ValueWalk Premium
Updated on