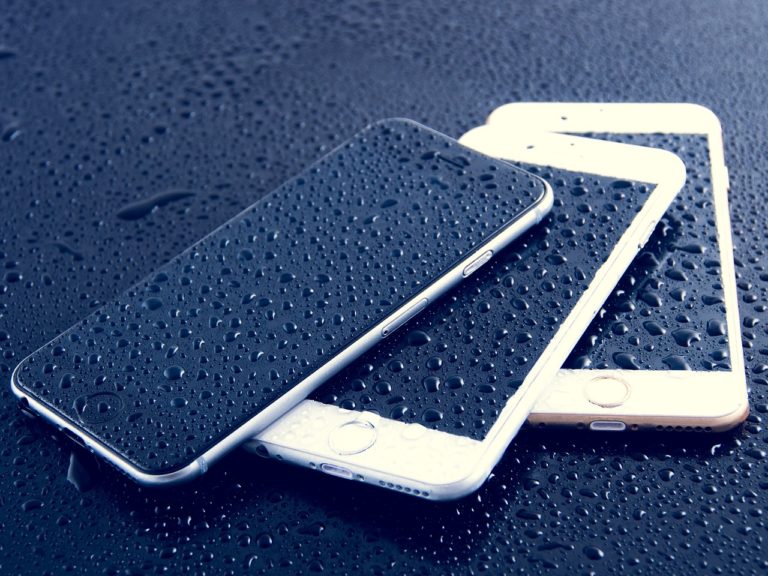 Apple's 2019 iPhones come with an IP68 rating, the highest rating on any smartphone. This rating indicates the phone's ability to resist water and dust. It must be noted that the rating is for being water resistant and not waterproof. Thus, water may still affect your phone. To overcome such concerns, you need a waterproof case for your new iPhone. There are plenty of options available on the market, but to make your job easy, we have listed the best waterproof cases for the iPhone 11 Pro.
Why you need a waterproof case?
As said above, all three iPhones have an IP68 rating. The "IP" stands for "International Protection Marking," although it is commonly interpreted as "Ingress Protection." This code defines the device's ability to stand up to dust and water. It must be noted that while it rates the ability of the device to keep dust from getting in, in the case of water, it rates the device's ability to resist water.
The number following the IP (in this case, 68) tells the level of protection against dust and water. A rating of 6 implies complete protection against dust, while the number 8 means the iPhone can withstand up to one meter of water for up to 30 minutes.
Why The Term 'Value Investing' Is Redundant
What does value investing really mean? Q1 2021 hedge fund letters, conferences and more Some investors might argue value investing means buying stocks trading at a discount to net asset value or book value. This is the sort of value investing Benjamin Graham pioneered in the early 1920s and 1930s. Other investors might argue value Read More
So what does the rating mean for general users? The dust rating means your phone will remain completely dust-proof. When it comes to water though, you could technically shower with your iPhone, but it is not recommended. Your phone can survive everyday accidents involving water, such as rain, spilling a drink and more.
You can also use your iPhone in a pool, but it is not without risks. Usually pools, oceans and other bodies of water contain dissolved chemicals, such as salt or chlorine. These chemicals may result in wear and tear on your iPhone. Another point to note is that Apple's warranty does not cover damage from dust or water. According to Apple, the phone's water-resistant seals may fail due to normal use.
Thus, it is recommended that you use a waterproof case if you plan to use your iPhone underwater.
Best waterproof cases for the iPhone 11 Pro
Vapesoon – This is a clear case that allows you to show off your new iPhone while also protecting it from water. The case supports wireless charging and features high-grade shock-absorbing TPU and PC materials, which means it is shockproof and drop-proof. The case is now available on Amazon.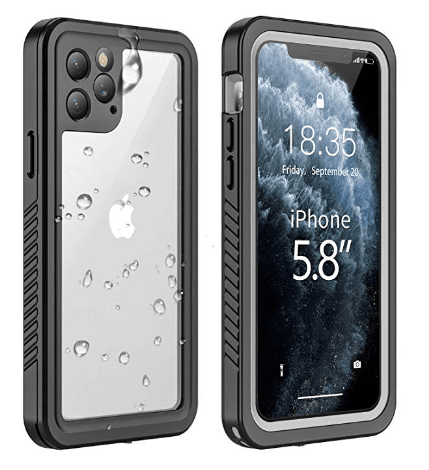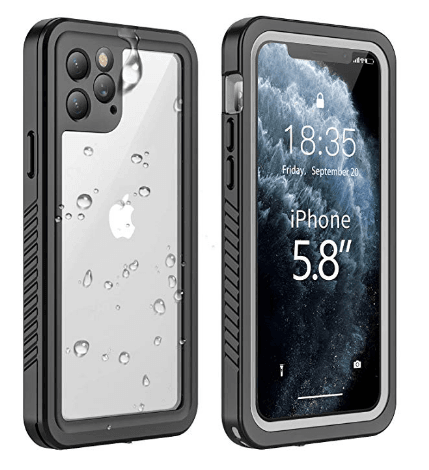 Fugosell – This case features a built-in screen protector which not only provides a clear display but anti-scratch assurance as well. Moreover, the touch sensitivity remains intact, and the case is shockproof as well. The case has cleared Military 810F-516 standards of protection. Another useful feature of the case is that you can attach a wrist strap to it, allowing you to carry it easily. The case is available on Amazon.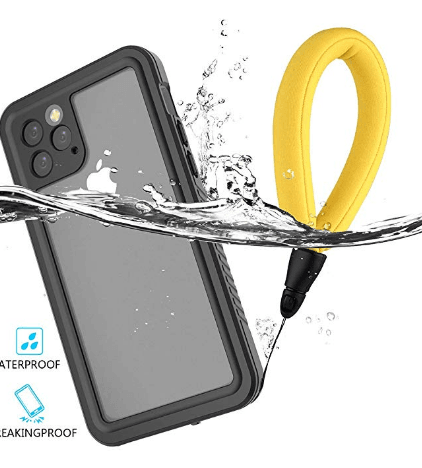 Hitcase Splash 2.0 – This case features an ultra-thin membrane to protect the screen, and the seal around the device can protect it against water immersion up to 10 meters. Moreover, the case has a clear back panel which protects the case from scratches and bumps. The case's Enframe chassis act as a cushion in case of drops, while the TPU bumper gives extra protection to the device. To learn more about the case, visit this link.
Red2Fire – This case can protect your phone from snow, moisture, dust and water. With its 360-degree protective cover, it can protect the phone from scratches and usual wear and tear. It is shockproof and comes with an anti-scratch screen protector that does not hinder touch sensitivity. Moreover, it supports wireless charging because it has a clear back cover. You can buy this case on Amazon.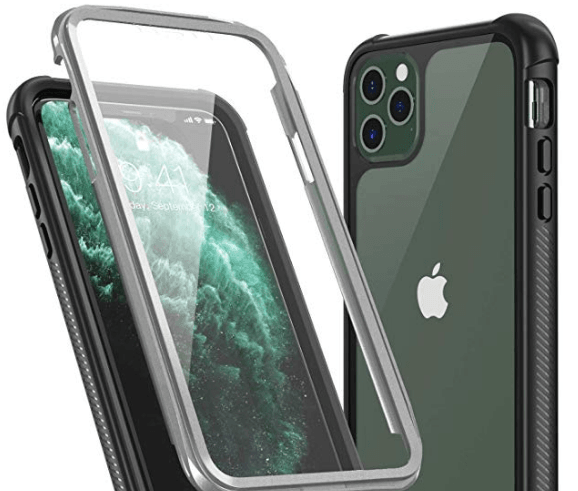 Hyaizlz – This is a heavy-duty case that features a screen protector, FOT & TPU PC rear panel, optical lens window-level transmittance and silica gel. It comes with a kickstand as well. The case has IP69k certification, which means it is waterproof up to 3 meters. It is available in several colors on Amazon for $21.88.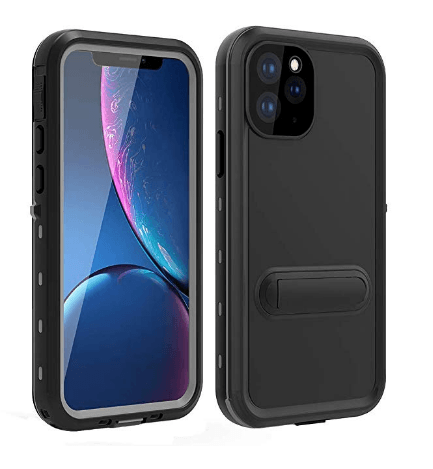 Dooge – This case is made of a highly-durable plastic and high-quality TPU material. The company claims the case is fully submersible to a depth of 9.8 feet up to 16.5 feet for a half-hour. Even in the water, the case claims to offer crystal-clear photo and video quality, thanks to its AR-coated optical glass lenses. In addition to being waterproof, the case is shock and drop-proof as well, and it protects the phone from dust and scratches. You can buy it on Amazon.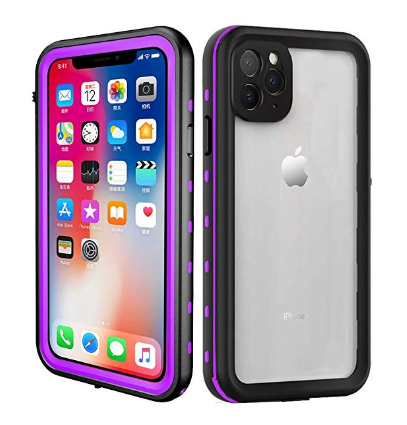 Ecofine – This case has an IP68 standard waterproof certificate and allows you to take great images underwater. It has been tested under 6.6 feet deep for 30 minutes. Even though the case covers the iPhone on all sides, the sensors and Face ID should still function normally. It has a clear back to allow you to show off your new iPhone. You can buy  this case on Amazon.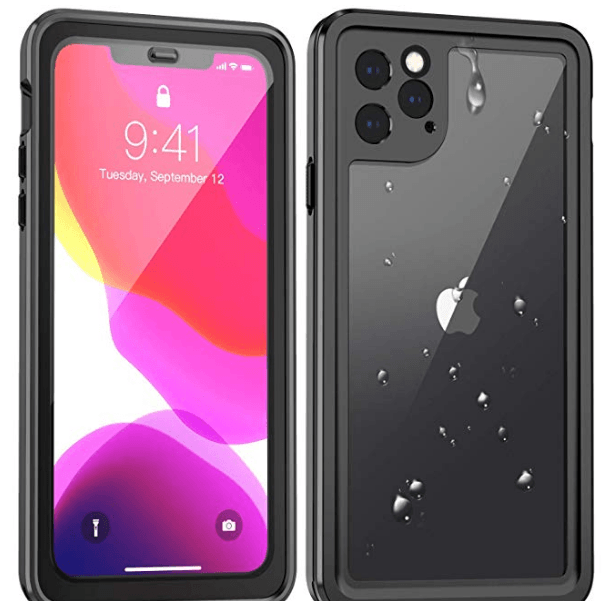 Temdan – This case comes with an IP68 certificate and full-body protection that exceeds military standards (810G-516). The case includes two covers on the front and back, making it fast and easy to install and take off. The company is offering a 12-month warranty.
"Fully sealed case with standard IP68 Waterproof grade 6.6ft/1H. You can take phone underwater to capture images/videos by side volume button," the description of the case on Amazon reads.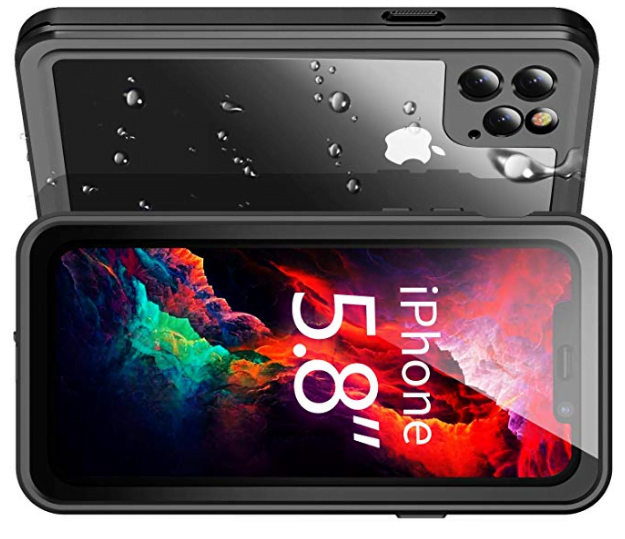 These are the best waterproof cases for the iPhone 11 Pro for now. More cases with more advanced features will start to arrive as the phone reaches more users.