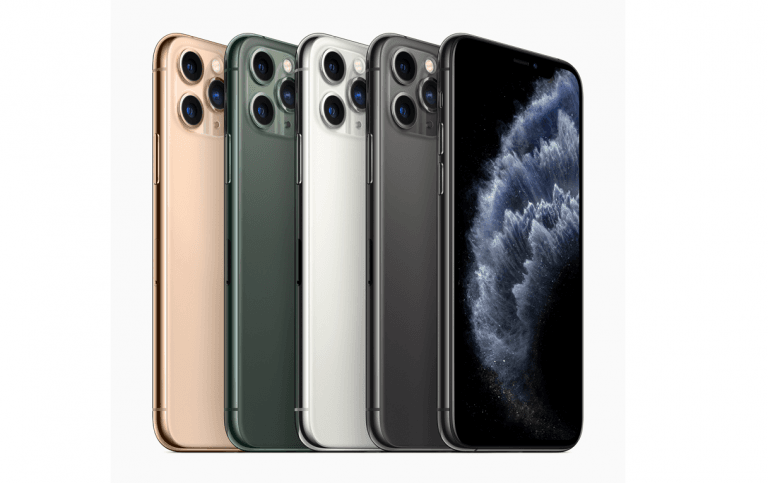 Apple will start accepting preorders for the 2019 iPhones on Sept. 13. If you also plan to preorder one, then you should start searching for iPhone 11 cases or iPhone 11 Pro cases. This will ensure that you can enjoy your new iPhone without worrying about anything from day one.
Although the 2019 iPhones are not yet available, several case makers are ready with their products. You can already find a plethora of iPhone 11 cases and iPhone 11 Pro cases on the market. All types of cases are available to buy, ranging from designer, premium-looking cases to basic ones that will just protect your iPhone.
With so many options available, it's easy to get confused. Worry not. In this article, we will assist you in picking the right Phone 11 cases depending on your need, objective and budget.
This mining and metals fund is having a strong year so far
The Delbrook Resources Opportunities Master Fund was up 9.2% for May, bringing its year-to-date return to 33%. Q1 2021 hedge fund letters, conferences and more Dellbrook is an equity long/ short fund that focuses exclusively on the metals and mining sector. It invests mainly in public companies focused on precious, base, energy and industrial metals Read More
Best iPhone 11 cases
If you want a case that is slim, branding-free and does not add bulk, then you should consider the Totallee Ultra Thin Case. The case maker guarantees a perfect fit, or it will offer a free replacement.  Totallee's cases are made up of grippy material which is easy to hold. It will cover the phone's corners, and there is a slight lip to protect the rear cameras and the screen on the front.
In addition to being incredibly thin (just 0.02 inches), Totallee's cases are designed such that they don't take away from the elegant design of the iPhone. These cases themselves look elegant as well. These iPhone 11 cases come in different colors, and you have three varieties to choose from: Matte, Transparent and Leather. The standard cases are priced at $29, while the genuine leather cases will set you back $39.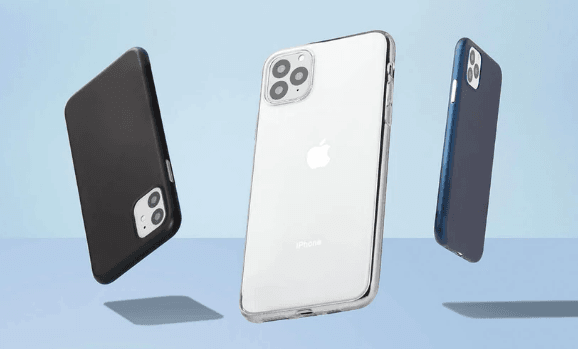 Totallee's cases seem to be a perfect option for those who want to preserve their iPhone's aesthetics and form factor while adding a layer of protection. You can view Totallee's collection of iPhone cases from this link. These cases are available on Amazon as well. Totallee's cases ship within one day and come with a two-year warranty.
As far as other iPhone 11 and iPhone 11 Pro cases, Incipio's DualPro Platinum Case should also be considered. The case features a dual-layer protective design with a shock-absorbing core and a scratch-resistant outer shell. Incipio's cases offer top-notch protection and are relatively slim. Moreover, they come in attractive colors and feature a holographic finish. Incipio's cases start from $20 and go up to $40.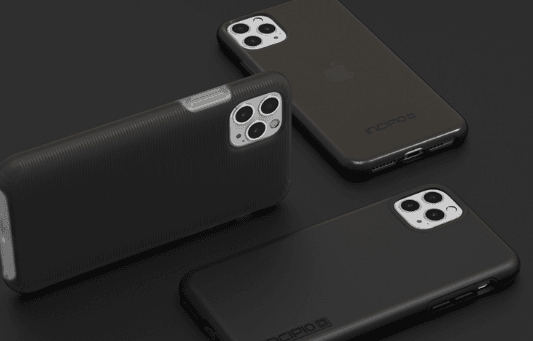 Another good option is the Smartish Kung Fu Grip Case. For just $12, you get a grippy textured exterior and protective air pockets that help cushion the corners in case of a fall. It is a simple case, but if you want features, Smartish does offer cases with built-in wallets or grippy edges.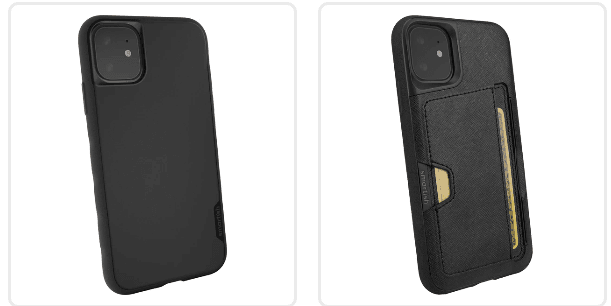 One more affordable option that you have is the URMax iPhone Case. This clear case costs just $9 on Amazon, and it allows you to show the design and color of your new iPhone. The case's reinforced corners offer extra protection in case the device drops.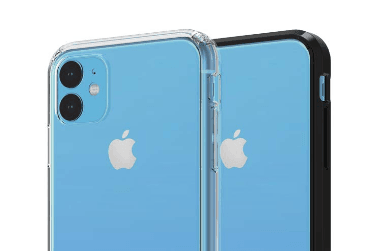 If your priority is protecting your device, then you may consider the Mous Contour Case. This case features an internal microfiber finish to protect the glass back and the phone from bumps and drops. It comes with a textured back and rounded corners for easy grip. In terms of look, the case comes in speckled and leather finishes.
Those looking for something funky and cool can consider the Grip2ü Slim Case. The case comes in six designs: Urban Camo, Beetlejuice, Charcoal, Clear, West Point Metallic and Ice. In addition to looking stylish, the case offers a built-in grip band on the back. The case is available for $25 on Amazon.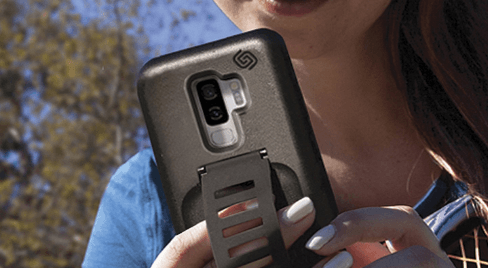 Another option worth looking at is the GVIEWIN Marble iPhone Case. It is an ultra-slim TPU case and is not made of actual marble. The case has a slight lip around the camera and bezel for extra protection. You can buy this for $20 at Amazon.
One more good option for those focusing on protection is the Case-Mate Tough Camo Case. This semi-transparent case comes with a satin-matte camouflage finish in blues and greens. The case features chunky button covers and reinforced corners to offer 10-foot drop protection. It is easy to grip and flexible, but it can absorb some shock. Further, the case can resist scratches and is fully compatible with wireless charging.
Those who want a case that can withstand some water can opt for the Nomad Active Leather Rugged Case. It features a TPU frame to offer six feet of drop protection. Moreover, its German Heinen leather can easily shrug off water. A point to note is that it is not a waterproof case because the ports, screen and speakers are exposed. This case is available in black or mocha brown.