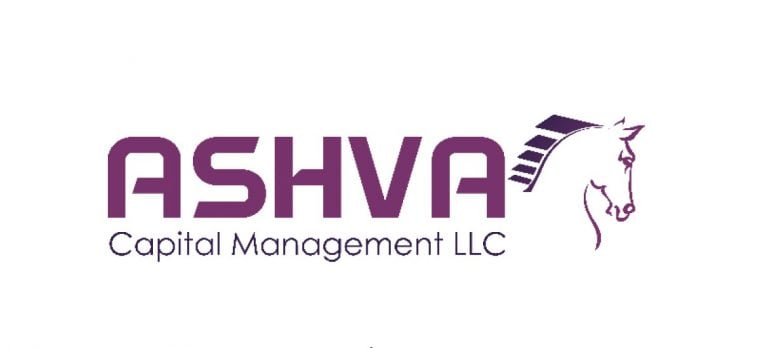 Ashva Capital Management commentary for the month of August 2019.
Dear Limited Partner
Carlson Capital's Double Black Diamond Strategy Gains 5.3% On Jewelry Play
Carlson Capital's Double Black Diamond fund added 3.09% net of fees in the second quarter of 2021. Following this performance, the fund delivered a profit of 5.3% net of fees for the first half. Q2 2021 hedge fund letters, conferences and more According to a copy of the fund's half-year update, which ValueWalk has been Read More
Nobody can successfully time the market. A recent study done by DALBAR provides additional evidence for this fact. The study found that the average investor underperformed the S&P 500 in both up and down markets over the course of 2018. The S&P 500 ended 2018 down (4.38%), but the average investor was down (9.42%) for the year. What caused the 504 bps of underperformance? Yes, you guessed correctly if you said poor market timing. The average investor took money off the table in down months but failed to increase exposure during the up months. The point that I'm trying to make is that if you want to be a successful investor you'll have to learn to live with volatility.
Q2 hedge fund letters, conference, scoops etc
Indian Equity Market
After hitting a lifetime high of 40,312 in late June, the Sensex is now down approximately 8% as I write this letter. However, the Sensex is a narrow index with a relatively small number of constituents. Its relatively benign decline obscures the absolute carnage happening in the mid and small-cap space. A recent article in the Economic Times stated the following, "a staggering 2,500 stocks - which is 86 percent of the total 2,900 actively stocks traded on [the] BSE - have failed to deliver positive returns since January 2018." In my view, the recent underperformance of the mid-cap and small-cap space is simply a reversal of the ebullience that occurred from 2013-2017. Over the long-term share prices are driven by earnings growth. The majority of stocks that have underperformed the broader indices have simply failed to produce earnings that justified the lofty valuations achieved in 2017.
Many market pundits were forecasting a renewed bull market in the event of a decisive victory for Narendra Modi's BJP (Bharatiya Janata Party) in India's recent federal elections. Although we got Modi 2.0, the market response has been markedly dejected. A large part of the dour response can be attributable to the 2019 Union Budget which signified a clear move towards progressive taxation, where high earners pay higher taxes. In particular, FPIs (foreign portfolio investors) structured as Association of Persons (AOP) will also be subject to higher tax rates. FPIs, which include everything from university endowments to hedge funds, have been net sellers as of late. Although the government has stated that they were not directly targeting FPIs, my concerns remain with the trajectory of taxation on capital gains. As recently as 2018, there was no long-term capital gains tax. However, based on the budget the new peak LTCG (long-term capital gain) and STCG (short-term capital gain) tax rate are now 14.25% and 21.37%, respectively. The pace of the increase would be a concern to all rational investors, who rightfully focus on after-tax returns.
As you know, Ashva Capital LP is structured as a limited partnership and will fall under the purview of the new tax surcharge. Fortunately, our strategy focuses on long-term holding periods and minimal churn in the portfolio. Thus, the tax impact on our fund will be minimal. However, the government's suggestion to simply change your fund structure to a corporation format is comical. The vast majority of investment funds globally are structured as partnerships to simplify taxation in the investor's home country. Second, the amount of disruption from an operational perspective would also be significant. Changing structure would require shutting down the partnership and setting up all over again as a corporate entity. Clearly, changing our fund structure is neither practical nor feasible.
Ashva Capital LP is an India dedicated fund and I personally believe in the long-term India growth story. However, the Indian government needs to be cognizant of the cardinal rule of global markets. Investment capital flows where it is treated best. Most FPIs have broad investment mandates and can easily switch their portfolio allocation away from India to more attractive markets. After-tax returns matter for investors and constant fiddling with capital gains taxes only serves to make the Indian equity market less attractive for global investors.
Our Performance
As of June 30, 2019, the Ashva Capital LP Fund is up 7.44% year-to-date. In comparison, our benchmark the iShares MSCI India ETF was up 5.88% year-to-date. Our biggest positions at the end of 2Q19 listed in terms of size were the following: Vinati Organics, Bajaj Finance, City Union Bank, Axis Bank, and GRUH Home finance. We focus on owning high-quality businesses with ample growth prospects and staying invested despite market volatility. The Indian equity market has failed to keep pace with broader global markets year-to-date. This is due in large part to the ongoing earnings recession in corporate India. The key to our outperformance was to own companies delivering earnings growth and not trying to time the market.
Recession on the Horizon?
The 10-year minus three-month US yield curve has now been negative since March 2019. As I've mentioned in prior letters the yield curve is an excellent predictor of oncoming recessions. However, the inversion must be deep and pervasive to be a valid indicator. The current inversion has been shallow with three-month yields currently exceeding 10-year yields by an insignificant 0.06%. The current US economic expansion is now the longest in history and shows no signs of slowing down. On July 5th, the US jobs report announced 224,000 were added in the month of June reflecting a significant increase over the 72,000 jobs added in May. Despite the strength of the US economy, the Fed decided to cut rates for the first time since the depths of the great financial crisis over a decade ago. The reasoning behind the cut was due in part to inflation remaining well below the central bank's 2% target and a slowing global economy. In my view, this preemptive rate cut has forestalled any recession that was on the horizon and has prolonged the current expansion. Furthermore, emerging markets have tended to outperform historically in rate-cutting cycles. Thus, a weaker dollar will hopefully lead to some additional support for the beleaguered Indian equity market. Overall, our strategy of focusing on high-quality stocks and riding out volatility will continue to serve our portfolio well.
Sincerely,
Ankur Shah
Managing Member
Ashva Capital Management LLC