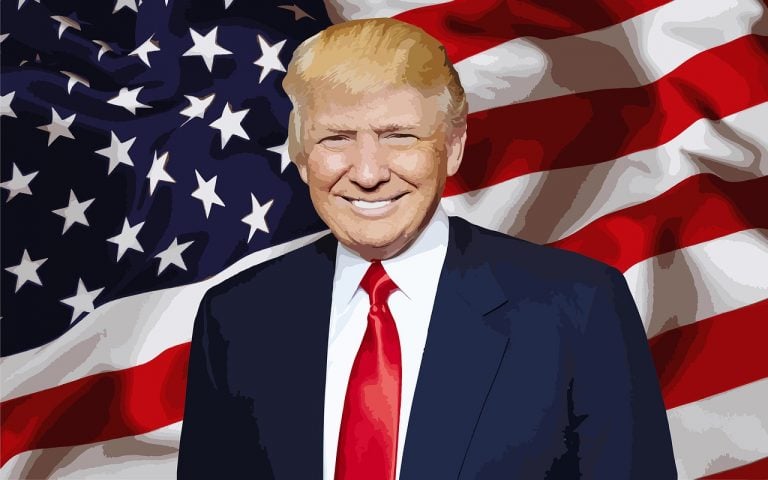 The Articles Of Impeachment Should Be Confined to Actions While in Office; Even Investigating Pre-Inauguration Events Could Undercut Process
WASHINGTON, D.C. (September 24, 2019) – With the House apparently about to begin a formal impeachment inquiry regarding President Donald Trump, it is important to remember that there is strong precedent for limiting any articles of impeachment, and perhaps even any investigation regarding conduct, to actions taken since Trump assumed the office, since even investigating alleged wrongdoings before he took office could backfire and adversely affect the appearance of propriety of the process, warns public interest law professor John Banzhaf.
Q2 hedge fund letters, conference, scoops etc
Brook Asset Management had a strong first quarter, is shorting This US education stock [Exclusive]
Brook Asset Management was up 7.27% for the first quarter, compared to the MSCI GBT TR Net World Index, which returned 3.96%. For March, the fund was up 1.1%. Q1 2021 hedge fund letters, conferences and more In his March letter to investors, which was reviewed by ValueWalk, James Hanbury of Brook said returns during Read More
Although there may be a strong temptation to include alleged hush money payments to Stormy Daniels and Karen McDougal during the campaign, and even alleged wrongdoing associated with Russia's participation in the 2016 election, in the hopes of obtaining additional support for the effort, both historical and more recent precedent strongly suggests that this extraordinary constitutional remedy should be used solely to deal with conduct once a candidate takes office, and not even the most egregious actions taken before, says Banzhaf.
The Articles Of Impeachment and Colfax
The strongest precedent comes from the attempted impeachment of Vice President Schuyler Colfax.
While considering his impeachment, the House Judiciary Committee concluded that impeachment "should only be applied to high crimes and misdemeanors committed while in office and which alone affect the officer in discharge of his duties as such, whatever may have been their effect upon him as a man, for impeachment touches the office only and qualifications for the office, and not the man himself."
Moreover, according to a much more recent study and analysis by the authoritative Congressional Research Service [CRS], "it does not appear that any President, Vice President, or other civil officer of the United States has been impeached by the House solely on the basis of conduct occurring before he began his tenure in the office held at the time of the impeachment investigation, although the House has, on occasion, investigated such allegations."
The Articles Of Impeachment and CRS
Indeed, the CRS also reported that Congress has identified three types of conduct that constitute grounds for impeachment, and they all require that the acts occur when the person is already in office. These categories, which may not be exhaustive, include:
improperly exceeding or abusing the powers of the office;
behavior incompatible with the function and purpose of the office; and
misusing the office for an improper purpose or for personal gain.
In short, for impeachment, what is arguably necessary is some serious wrongdoing that counts, in Alexander Hamilton's words, as "the abuse or violation of some public trust," and not even more serious crimes and other wrongdoing which may have occurred prior to the time a person assumed office.
Trump
If this precedent is still seen to control and is followed, Trump could not legally be impeached, and possibly removed from office following an impeachment trial in the Senate, for anything he may have done before assuming the presidency.
Moreover, any attempt to include allegations related to pre-inauguration conduct would provide the President and his defenders with powerful ammunition to argue that the entire process is unfair and unconstitutional, even if there are many strong counts in the articles of impeachment relating to conduct such he assumed office.
There may be a significant exception to this principle, but it does not appear to have any application to any attempt to impeach Trump: federal Judge Thomas Porteous was removed from the bench by Congress in 2010 for, among other things, attempting to conceal, during his confirmation process, various acts alleged to have occurred in the past.
But the thrust here was lying during the confirmation process, not the long-past wrongful acts themselves.
So most legal authorities would be likely to counsel members of the House of Representatives to err on the side of caution by focusing on the many actions Trump has undertaken since he became president, and not to risk offending many of his supporters, and not providing an additional powerful argument to his defenders, by including within the proposed articles of impeachment anything which occurred before Trump was inaugurated, suggests Banzhaf.