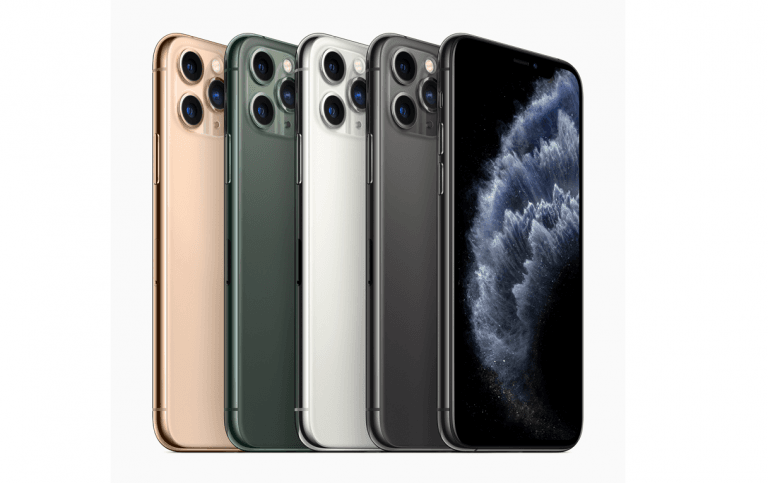 Once again Apple's market cap crossed $1 trillion after more than a year. The Cupertino, Calif.-based company featured three new iPhone models during its annual event at Apple Park on Sept. 10. The last time Apple crossed the trillion-dollar mark was in August 2018 when it hit a stock price of $207.05. The company's market share often seems to reach another peak just after the announcement of new products.
Apple's market cap reached just a little over $1 trillion with a stock price of $223.59 (at the time of this writing). Apple's future seems bright given the new iPhones, which can be pre-ordered starting Sept. 13. The Apple Watch Series 5 is already available for pre-order.
The first time the company crossed the trillion-dollar mark was in August 2018. However, Apple's valuation changes fast as it continues to buy back its shares, leading to a higher share price to hit the current share value. Last year, Huawei surpassed Apple as the second phone vendor globally, and in November 2018, Apple announced that it'll stop reporting iPhone sales soon after bragging about how good they're going. Analysts at that time were worried that Apple's profit will decline even more, as reported by Business Insider. Just a few weeks later, The Wall Street Journal reported that Apple cut production orders for its then-new iPhone models, further confirming Apple's decline.
Qualivian Investment Partners July 2022 Performance Update
Qualivian Investment Partners performance update for the month ended July 31, 2022. Q2 2022 hedge fund letters, conferences and more Dear Friends of the Fund, Please find our July 2022 performance report below for your review. Qualivian reached its four year track record in December 2021.  We are actively weighing investment proposals. Starting in November Read More
The company's stock has risen by over 3% since the annual event at Apple Park where it announced the iPhone 11, the successor to the iPhone XR from last year, and the iPhone 11 Pro and iPhone 11 Pro Max, which are the new versions of the iPhone XS and iPhone XS Max, respectively. Apple also revealed a new iPad and the Apple Watch Series 5. All these products have helped Apple's market cap reach its new milestone.
Apple and Microsoft are the only two U.S.-based companies to boast a trillion-dollar market cap. Microsoft reached this milestone earlier this year and has larger market cap compared to Apple, at 1.04 trillion. Amazon previously touched the 13th digit, while Alphabet previously got close to this value.
The new iPhones boast a revamped camera system. Those who are looking for the entry-level iPhone 11 can expect a double camera system, while the more premium models, iPhone 11 Pro and iPhone 11 Pro Max both ship with a triple-camera system with better lenses and better field-view. Apple also embraced plenty of color options and a new chipset for cutting-edge performance.
The new Apple Watch Series 5 boasts an All-Retina display that will always be powered on and watchOS 6 with a plethora of new features and apps. The last year's model successors can also be customized and come in four main casings – aluminum, stainless steel, titanium and ceramic, with the cheapest option starting at $399 for the aluminum option. Excited iPhone users can make pre-orders starting tomorrow. Moreover, those who have already used iPhone and want to upgrade it can trade-in their older model as long as it's suitable.
Are you looking forward to the new iPhone models? Pick the right case before the new models arrive and leave a comment.
Updated on