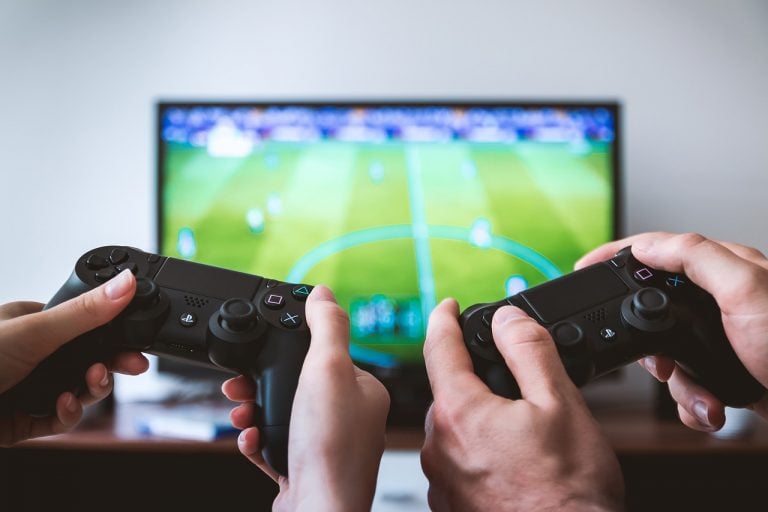 Entertainment is not gender restricted.

Everybody loves to have fun – especially if that concept of fun entails playing games. Video games form the largest industries of entertainment. Year by year, gaming reaches new peaks and with that comes a wave of new conventions and standards.
Q2 hedge fund letters, conference, scoops etc
Is First Gen An Overlooked Power Play That Deserves A Re-Rating?
The post was originally published here. Highlights: Resolving gas supply issues ensures longevity A pioneer in renewable energy should be future proof Undemanding valuation could lead to re-rating Q1 2022 hedge fund letters, conferences and more
Even though women in gaming were considered an anomaly two decades ago, multiple studies show that they have slowly evolved into an everyday occurrence in the recent few years – up to the point that nearly half of all gamers are actually women.
Why Women are Drawn to Video Games
The allure of gaming is certainly not delicate. The adrenaline, the freedom that comes with engaging in action-packed gameplay - that is what attracts people to games, female players included.
However, the situation today greatly differs from the one we had a decade ago. The start of the video gaming revolution was adorned with stereotypes, so games were produced either for girls or boys. The initiative to pique the interests of a larger female audience was far from successful as most titles created for that purpose relied stereotypes and gender generalization.
Thankfully, developing companies noticed their mistake and quickly sought to rectify this by introducing works that were based on engaging storylines, relationship building, objectives and mission completion, and exploration. The results of the female player engagement were skyrocketing.
The conclusion which we can reach is that games that appeal to players in general, instead of focusing on genders, provide more opportunities for both male and female players to explore and immerse in the gameplay.
Female-Oriented Games: A New Trend?
Along with a surge of female players, there has been a growing trend of boosting the presence of female characters in games, especially in the last couple of years. This proved to be a smart move by the developers, as both male and female gamers expressed their satisfaction with this considerate inclusion.
From action RPGs and tactical shooting games to open-world titles, incorporation of female characters that add some flair to the gameplay boosted the industry and brought much-needed attention of female players. Even the online casino industry recognized the importance of female characters.
As a sign of respect for female players, countless female-oriented slot machines have emerged in virtual venues and casino sites. The best of those are reviewed and assessed at casino directory websites for your convenience. This allowed for a more highlighted presence of women in the online casino gaming industry, a growing community that boasts both female and male enthusiasts alike.
Female Gamers Are the New Black
So far, we've tackled the topic of female players that play simply for fun.
However, there is another level to the story: female professional gamers. All gamers start their careers by watching hours of video gaming footage and live streams on platforms such as YouTube and Twitch. The introduction of live streams where gaming master wannabes can watch and learn directly from the gods and legends (and other wannabes) opened a window of opportunity for numerous aspiring enthusiasts and hardcore fans of the trade. And unsurprisingly so, many of them are women.
Female players have proved they can hold their own during a fight, and so their accounts and public profiles became very popular. Hundreds, then thousands of subscribers piled up to watch their streams and videos, racking up their stats and popularity thus launching them to the stars. Today female players stand side by side with male players in terms of both quality and profitability – just look at the list of top-paid female gamers in the world today!
However, it seems that is just the beginning of female gaming domination. Women are not only playing games – they are creating them as well. The industry is evolving fast, and women are not only witnessing but also participating. Let's not forget that the development of Google's gaming platform Stadia is under supervision of Jade Raymond, who has numerous achievements under her belt – including founding the famous Ubisoft Toronto and Motive Studios companies.
The inclusion and encouraged participation of women in gaming bring various benefits for everyone. For one, creativity and fresh outlooks reveal new horizons for the sphere. Marketing is affected as well – targeting larger audiences and devising strategies that appeal to everyone sends a positive message to all companies invested in this field of entertainment.
Updated on