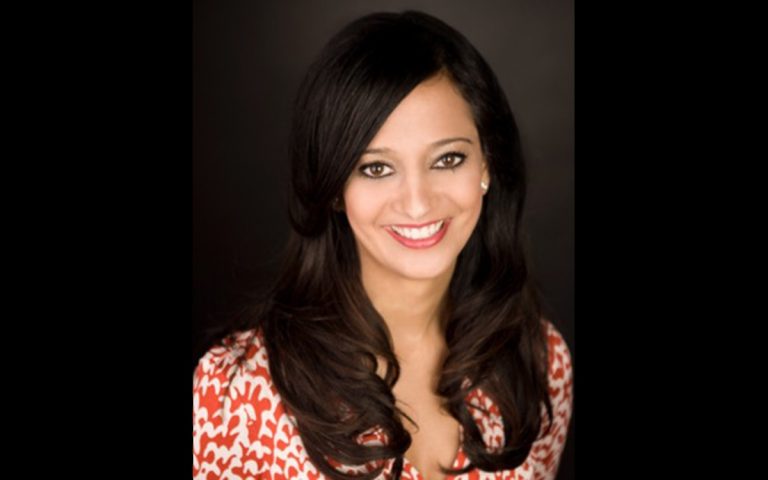 ValueWalk's interview with Jalak Jobanputra, the Founding Partner of FuturePerfect Ventures. In this interview, Jalak discusses her and her company's background, issues with being a woman in the investment world, how the tech bubble burst changed her views on the markets, Softbank's investments, investing in early stage companies, how she got into cryptocurrencies, how she values crypto investments, an acceleration of AI tech, and allowing startups test their products and services without incurring regulatory approval expense.
When did you start your firm and what does it do?
I launched FuturePerfect Ventures in 2014 to focus on the next wave of technology.  I have been in the tech sector since 1993 and knew that we were primed for a next major disruption in the sector. In the 1970s we had the PC which gave rise to hardware and software business models; in the 1990s we saw the commercialization of the Internet, which gave rise to mobile, cloud and social networking business models; now we are seeing the rise of decentralization  powered by blockchain, AI tech and Internet of Things. In 2014, this was just a thesis and now we are seeing decentralization start to take hold on a global scale. We were one of the first funds worldwide established to invest through this point of view.
Qualivian Investment Partners July 2022 Performance Update
Qualivian Investment Partners performance update for the month ended July 31, 2022. Q2 2022 hedge fund letters, conferences and more Dear Friends of the Fund, Please find our July 2022 performance report below for your review. Qualivian reached its four year track record in December 2021.  We are actively weighing investment proposals. Starting in November Read More
Q2 hedge fund letters, conference, scoops etc
Is it an advantage or disadvantage being a woman in an investment world run almost exclusively by men?
I started my venture capital career in 1999 in Silicon Valley - at the time I didn't even notice that there were so few women in the sector as we were in the middle of the dot.com era which felt like the strongest meritocracy I had experienced to date. I had come from Wall Street where there was much more overt harassment. However, as my career has progressed I found it more and more challenging to be heard as someone with a different background - not only am I a woman but also an immigrant from Africa of South Asian descent.
I didn't see anyone around me in US venture capital that had the point of view that I did - that emerging markets were going to contribute to the next wave of technology to a much larger extent than the developed world and that understanding these markets was going to be key to generating alpha. This was a big driver to starting my fund.
In the last few years, with the #MeToo movement we've seen a lot more awareness of the unconscious biases that I have felt throughout my career. I know that I have an advantage through my unique background - which not only gives me a different perspective than most other investors out there (and certainly why I was one of the first people worldwide to invest in the blockchain and crypto sectors) but also gives me access to deal flow from a much broader set of entrepreneurs who want to diversify their cap tables and expand their networks.
You have been in VC since 1999 so you got involved right before the tech bubble burst, how does that shape your current views?
I learned that timing is paramount to a company's success and that valuations/terms do matter.  In a frothy market, people tend to forget that cycles exist. Discipline is key to having success through these cycles. Warren Buffett's quote of being "fearful when others are greedy" is one I remind myself of all the time. I also know that there will be opportunities to invest when others are afraid when markets experience downturns. My success has been based on my contrarian perspectives - and the basis of that was experiences during the 1999-2003 time frame. I was able to sit out the ICO boom of 2017 without experiencing FOMO precisely because of this history.
Do you think we are in a 1999 type of environment for VC or are there differences now?
The major difference is the amount of capital that exists on a global scale - as we've seen the massive wealth creation in markets such as China, the Middle East, Latin America, and India.  This capital is looking for alpha generation opportunities. The similarity is apparent in the number of companies filing to IPO, just in the last year. There is a sense that the bull market won't last forever and companies are rushing to take advantage of this window.
We're in a much different time period with technology than we were in 1999 - tech is now part of every company and every life globally.  Investors just have to be smart in terms of entry points and not overfunding companies so that they can survive macro shocks to the economy.
What about Softbank are we seeing dotcom type of mania with their investments?
Given the amount of capital they have they are relatively valuation insensitive - I think their investments are bets on market dominance in respective markets.  This can work if exit valuations line up with expectations. However, it is important to note that most late stage investors often negotiate preferential terms, where they are guaranteed a certain multiple on their investment before other investors can participate.  We saw this happen in the late 1990s and are seeing it again.
What types of companies do you invest in?
Early stage (seed and Series A) - we are focused on infrastructure buildout for the decentralized economy (including middleware), as well as new business models in established verticals such as financial services, healthcare, media and commerce.  Just as the Internet provided an increase in information flow, blockchain tech is enabling more equal access to transactions and the flow of capital. This is a fundamental shift to the intermediary driven transaction model of the 20th century and the infrastructure is being built out now just as the Internet infrastructure was being built out in the 1990s.
How do you differentiate between a real product with cutting edge tech versus hype?
Timing is  a key factor - is the business entering the market at the right time for success? Is this the right team to do this?  Will the business survive if short term down cycles or macro shocks come their way?
How can an outsider do the same? Can they or do LPs need to trust their VC fund managers?
Comprehension of certain sectors - specifically AI tech and blockchain - requires a lot of time and experience. We have built a deep knowledge on our core areas of focus, and thus have a thorough understanding of the landscape and opportunities for new businesses. I've also been in the VC world for two decades, so I've experienced bubbles and the aftermath. That experience is invaluable when investing in new sectors such as blockchain, and has served us well.  It helps us differentiate between hype cycles such as what we experienced in the crypto sector in 2017 and the sustainable business models.
Like any service relationship, I think it's important for LPs to trust their managers. If they choose to invest with a fund, it should be on the basis of trusting those managers to invest that money properly. Venture capital is also a long term illiquid asset class - and one where I think outsourcing investment makes the most sense as so much is based on networks and day to day interaction with entrepreneurs and markets, while gathering information on long term trends.  I look for LPs who understand the nature of the asset class and also understand the risks associated with it.
When did you get into cryptocurrencies?
I went to my first bitcoin conference in 2013 and went "down the rabbit hole" immediately.  There hasn't been a day since that I have not been following the market.
How do you value a new currency or asset like bitcoin - how do you decide if you want to buy, sell or hold it?
While I am a long term believer, there are still many unknowns, including underlying technology buildout and regulatory response. We expect continued scrutiny as cryptocurrency investments reach more into the mainstream, and that will be reflected in its day-to-day price. But on the whole, I am bullish on Bitcoin and believe in a long-term hold strategy.
I recently read that seven times as much money is going into AI tech as is being invested in blockchain - is that rational or are investing missing something?
We have seen an acceleration of AI tech over the past 10 years. Both hardware (such as sensors that interact with the environment to collect data) and software (the algorithms that are able to intelligently interact with humans or other machines) have become more sophisticated. We have more data, faster processors and larger computer memories than ever before. As a result, tools such as face recognition, auto-translate and voice-controlled devices have now become more ubiquitous. The computational power available today, in conjunction with the ability to collect and store large amounts of data, allows us to do things that were not possible before.
Historically, artificial intelligence specifically AI tech software has required a lot of training - and this requires money and data. A human only needs look at a car a few times to recognize the car, but an AI system often needs to process hundreds or thousands of samples before it can retain that information. Machine learning, a subset of AI, creates computer algorithms to automatically learn from data and information – so that computers can adapt and improve their algorithms more autonomously. The next evolution is to turn to deep learning, or cognitive computation, where a machine can learn a task so well that they eventually outperform humans.  This will require more processing power (potentially quantum computing) as well as more advanced algorithms.
What purpose would it have, what problems would it solve?
In 1991, as an undergrad, I wrote a paper on social cybernetics and its role in AI tech.
In 2019, as a VC, I'm still fascinated by the topic of melding human interactions and feedback mechanisms with the latest advances in technology. I learned early in my career that technology itself doesn't solve problems – it is the applications of technology that solve problems. In that respect, AI has many applications that could solve a range of problems - from fintech and healthcare to transportation and retail.
I would want to see more regulatory support for new businesses in the financial sector. Many countries around the world, including the UK and Singapore, have established sandboxes that allow startups in the sector to test their products and services in a limited way without incurring the expense of full regulatory approval.  These have been successful in launching numerous successful businesses in these geographies while also managing any unintended harm that new technologies can incur on customers.
Too many regulators are operating on 20th century models well into the 21st century and we need to make sure that technology can enable new services to the billions of unbanked and underbanked people of the world. This will be key to continued GDP growth throughout the world, including within the United States.
Updated on