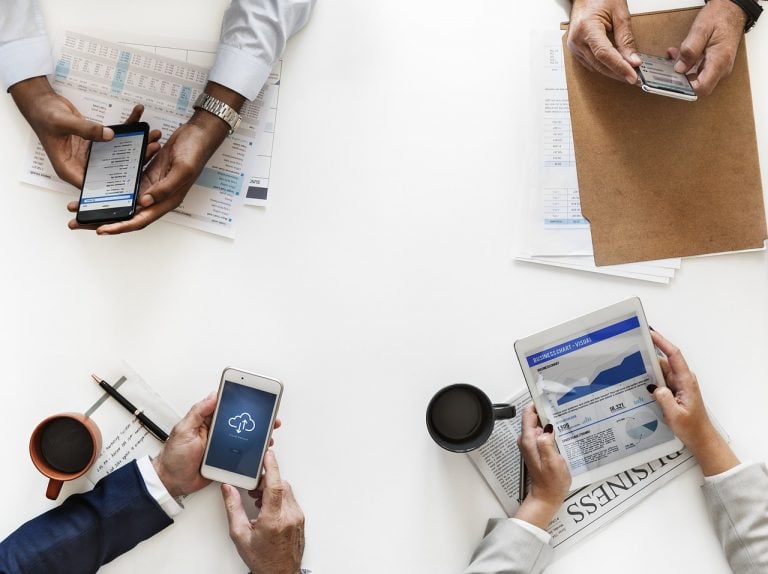 Yesterday I was at The Deal's New York Conference, The Rise of Shareholder Activism in Asia Pacific.
The timing of the event was certainly fortuitous – although activism in Asia is down year-to-date, when compared to the same period last year, Japan recently became the third busiest global market for activism and volumes are up slightly in Australia going into its proxy season.
Q2 hedge fund letters, conference, scoops etc
Seth Klarman Describes His Approach In Rare Harvard Interview
In a rare interview with Harvard Business School that was published online earlier this month, (it has since been taken down) value investor Seth Klarman spoke at length about his investment process, philosophy and the changes value investors have had to overcome during the past decade. Klarman's hedge fund, the Boston-based Baupost has one of Read More
Here's what the panelists had to say on activism in Asia:
When the government puts its weight behind reform, it makes investments much more attractive to activists. Fir Tree Partners has put money behind Abenomics, Dalton Investments is leading the "Improve Korea" initiative, and several proposals by Japan's Ministry of Economy, Trade and Industry (METI) earned mentions, even when the results were criticized for being overly weak or conflicted.
Activism is starting to become more acceptable in Japan, to the extent that it is easier to recruit local board members. "Foreign investors can recruit slates of high-quality Japanese business people, either to propose privately or to run in a proxy contest," Olshan Frome Wolosky's co-head of shareholder activism Steve Wolosky said. Nonetheless, he also added, "I'm not sure you're going to see proxy contests for majorities of boards (à la EQT this year), or many significant minority slates."
One thing that may still be stigmatized is making aggressive activist demands in the wake of a tragic or unfortunate event. While ValueAct Capital Partners' more friendly approach may be rehabilitating Olympus, activists seeking to capitalize on safety problems or the like that lead to rerating are unlikely to be welcomed in.
Break-up activism
The ultimate prize in Asia is in unlocking breakup activism. "For top-tier activists, this is the main draw, not moving cash around," said JP Morgan's head of shareholder activism, David Hunker. Yet for all the government support through tinkering with tax laws, it is unlikely to be the crown jewels that are up for discussion, several panelists agreed. "Spinoffs do not happen for cultural reasons," said Drew Edwards of Usonian Investments, a small-cap-focused activist.
There was a lot of discussion of the role private equity could play in Japan, with Bain Capital, Carlyle Group, and KKR all active in Japan. "Private equity is pitching M&A all day long like nobody's business in Japan," said James Rosenwald, of Dalton Investments. The increasing convergence of private equity and activism in the U.S., a topic covered by our report M&A Activism 2019, also featured at the end of the day.
Activism in Asia  in places like Japan and Australia
Australia enjoyed its own panel, but its issues were strikingly similar to those raised about Japan. "American style activism is... fraught with danger," noted Maria Leftakis, CEO of Morrow Sodali Australia, citing the small market with lots of connections. Yet she conceded, "We have very sensitive boards in Australia. They do not like to be attacked and have their records besmirched." Snow Park Capital's Jeff Pierce, who ran a campaign in Australia in 2011, agreed. "We ran into the buzzsaw of people being very worried about their connections," he said. "It was very easy to call a meeting but the social issues were too great."
---
Activism in closed-end funds is enjoying a resurgence thanks to firms like Saba Capital Management and Karpus Investment Management. Such campaigns typically involve a call for a self-tender for 10-15% of units at a premium to the current share price or a liquidation when the fund in question trades at a discount to net asset value. While the practice is long-established, some recent campaigns suggest that the discount that typically attracts activists is shrinking, while the assertiveness of these new players has even seen funds run by BlackRock – usually the target of activist appeals for votes – fall victim.
SEC
Although easier to think of as a victimless crime, compared to public companies with all of their stakeholders, the practice is gaining attention in Washington D.C. Earlier this week, Democrat Congressman Gregory Meeks quizzed Securities and Exchange Commissioner Robert Jackson about the practice, citing "mom-and-pop retail investors" as the victims when funds are "either liquidated or severely impaired for short-term profits." Jackson, who dissented from changes to the SEC's guidance on proxy voting advisers, in turn cited a paper he had authored showing takeover defenses actually hurt the stock price of closed-end funds.
Although there are currently no substantive proposals to arm closed-end funds with new defenses, boards may be better-placed to adopt old ones that have fallen out of favor without reprisal. "We believe that the current SEC staff is more understanding of the benefits closed-end fund provide to the investing public, and may be more receptive to protecting closed-end funds, than has been the case for over a decade," Skadden lawyers wrote in a client memo in June.
---
Quote of the week comes from eBay CEO Devin Wenig, who resigned this week, albeit with the same pay as if he had been terminated without cause (around $38.6 million, comprising salary, bonus and the value of restricted stock units, which will be paid in cash). Starboard Value and Elliott Management settled with the company in March and asset sales could be coming at the end of a strategic review that has been going for six months.
"In the past few weeks it became clear that I was not on the same page as my new board. Whenever that happens, its [sic] best for everyone to turn that page over."
Updated on