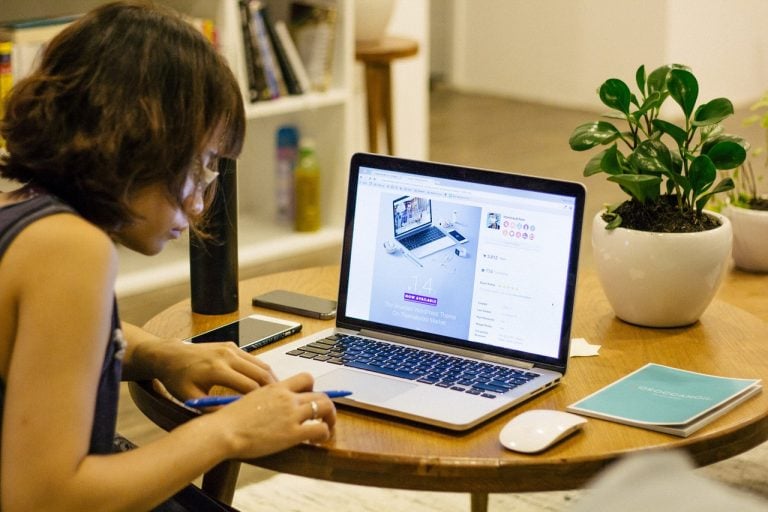 Working from home aka remote work has become more popular over the past decade. And it's popularity isn't waning anytime soon.
In 2017, about 3.7 million employees in America worked from home. You can be sure that number has increased in 2019. And that's only employees not freelancers.
[REITs]
Crypto Hedge Fund Three Arrows Blows Up, Others Could Follow
A few years ago, crypto hedge funds were all the rage. As cryptocurrencies rose in value, hundreds of hedge funds specializing in digital assets launched to try and capitalize on investor demand. Some of these funds recorded double-digit gains in 2020 and 2021 as cryptocurrencies surged in value. However, this year, cryptocurrencies have been under Read More
Safety at home is important not just because of the rising number of people working from home but also because home accidents and its fatalities are increasing too. About 18,000 Americans die yearly from home-related accidents.
But no, this isn't a piece about personal injury as a result of the negligence of others which can culminate in hiring an attorney. There's more on that later. It's one about keeping yourself safe at home where you'll most likely have nobody to blame but yourself.
That said, here are three of the best tips to keep yourself safe at home while working.
Stay on your feet or just don't fall 
Falls are some of the most common types of accidents at home. Nearly 6,000 people die annually from falls in the home. You can fall from a staircase, in the bathroom, or just anywhere around the house itself. And some conditions or circumstances put you at an even higher risk.
Clutter, spillage, poor lighting, wrong footwear, medical conditions like arthritis and Parkinson's disease among others can lead to falls around the home. If you're older, exercise more to help keep your muscles strong and enhance your balance.
Exercise or not, it's important to stay physically active when you're working from home. Because if you're like me, it's easier to sit at the computer all day without realizing you only take pee breaks. For some folks, even sitting for too long in one place can cause dizziness when they get up and increase the chances of falling.
Medical conditions aside, clean up any spillage you notice immediately. Ensure your home is well-lit and leave the staircase clutter-free. Keep your stuff organized around your workspace so you don't have to bend or contort yourself in awkward ways to get what you want.
Following these tips will not only help you stay on your feet but will help others around you do the same too.
Prevent fires 
Fires are dangerous because if they're not prevented, they can not only harm you and your loved ones but also destroy your entire building and everything else in it. A scary proposition right? Sure it is.
But the good news is that fires are mostly preventable. Electric blankets, heaters, cookers, cigarettes, electrical appliances, and candles are some of the major causes of fire accidents at home. But you can reduce your risk put of a fire accident from any of these causes.
Put out candles and cigarettes properly and don't leave them unattended to. And as a rule of thumb, avoiding smoking anywhere you're likely to fall asleep. Because let's face it, sometimes we fall asleep on our desks at home while working.
Install smoke alarms on each floor of your apartment and test them once or twice a month. Fires are not a daily occurrence so changing the battery of your smoke alarms yearly is recommended, except you're using a 10-year sealed battery.
It's not enough to switch off your electrical appliances. Unplug them completely unless you're using one made to stay on like an air conditioner, refrigerator, or freezer. And after all these safety measures, ensure you still have an escape route because anything that can go wrong will go wrong aka Murphy's law.
Make your kitchen a haven 
The sheer amount of potentially hazardous tools in kitchens makes them high-risk areas at home. There's running water, gas, electricity, kitchen utensils like knives, appliances like grills, and other spillable liquids like cooking oil, milk, and juice. While working from home, you'll likely have most of your meals at home so keeping the kitchen in order is important.
Rearrange the things you use frequently so they're always within your reach. Avoid bending or stretching to reach for appliances in the kitchen. Declutter space around your cooker so you can place pots and pans down freely to avoid spilling hot food or fluids on the counter and by extension, your body.
If your workspace is far, and you need to carry food from the kitchen down there, use a tray. When you're cooking, ensure panhandles are kept on sides where there will be no contact from any passer-by. In other words, don't let them stick out as you can unwittingly spill food in this manner.
Keep flammable materials whether solid or liquid, away from your cooker and grill. If you're like me, you may hop into your kitchen to boil water or eggs and try to get back to your desk to complete a work-related task. Set a timer either on your phone or your kitchen appliance to remind you when your food is ready or almost ready.
Wash dirty surfaces and utensils regularly to clean oil, fat, and grease which are highly inflammable in the event of a fire disaster. Overall, be careful and alert to any mishaps while working from home. It could mean your life.
Conclusion 
While I have extensively discussed protective measures when you're working from your own home, we know one perk of working remotely is the ability to work anywhere. If you're working from a cafe or other public places for example, you won't be entirely responsible for your safety.
When you sustain serious injuries because of the negligence of others in your workspace, you may be eligible for some compensation. In this case, speak with a personal injury lawyer to discuss the possibilities. Even if you have no potential claim eventually, you'll get expert legal advice. Nevertheless, stay safe always.
Updated on