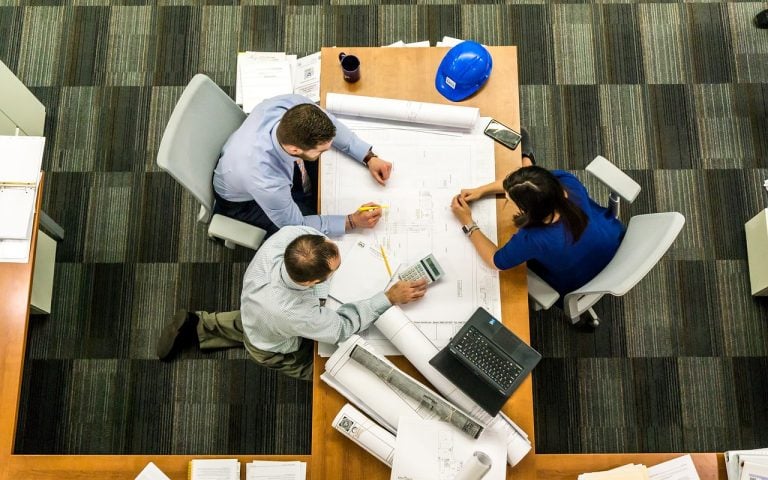 Whitney Tilson's email to investors discussing WeWork's IPO filing; 10% tariffs were manageable. at 25%, businesses are squirming; former NYU Business School standout charged with insider trading.
1) WeWork's parent company, The We Company, just filed its Form S-1 (you can read it here) in preparation for its highly anticipated IPO, which could take place as early as next month.
Q2 hedge fund letters, conference, scoops etc
ValueWalk's August 2021 Hedge Fund Update: Point72 Suffers Loss; Hedge Fund Assets Hit $4 Trillion
Welcome to our latest issue of ValueWalk's hedge fund update. Below subscribers can find an excerpt in text and the full issue in PDF format. Please send us your feedback! Featuring Point72 Asset Management losing about 10% in January, Millennium Management on a hiring spree, and hedge fund industry's assets under management swell to nearly Read More
There are so many red flags surrounding this company (beginning with the dumbest name ever) that I scarcely know where to start. How about with the financials: In the first six months of this year, the company managed to lose a staggering $690 million on revenues of $1.54 billion in revenue in the first six months of 2019 and posted a net loss of $689.7 million. That's a negative 45% net margin!
The Twitter-sphere is going nuts about what's in the S-1. Bloomberg reporter Shira Ovide just tweeted:
I have only read the related party section in the WeWork IPO filing so far, and I am not kidding that it is THE MOST BANANAS THING I HAVE EVER READ.
(I did a search in the S-1 for "related party" and "related parties" and came up with 68 and 39 hits, respectively!)
Geoffrey Batt tweeted:
WeWork minimum future lease obligations over 15yrs = $47.2 billion. Seems like leasing space to WeWork is the better business, which might explain why the CEO owns the buildings receiving WeWork lease payments in a separate company.
But not to worry, Batt adds, tongue in cheek:
The We culture is so tight members would sell their first born before breaking a lease. What's more, the filing says the [estimated] total addressable market is a solid $3 trillion, and WE only realized [approximately] 0.2% of it. I'm sure everything will be fine.
Another tweeter adds:
Just another wealth transfer business then. 2&20 Hedge Fund Managers are probably fuming that they did not do this – stuck in front of a Bloomberg Terminal in Manhattan every day while [WeWork co-founder and CEO Adam] Neumann gets rich private jetting around the world and snowboarding.
For a more in-depth look at WeWork, here's a recent article in the Boston Globe: WeWork rose fast on short-term leases. But can it stick around long-term? Excerpt:
...........
At this pace, WeWork should soon surpass Fidelity as the largest user of office space in Boston, a swift ascent for a firm that in 2016 had two outposts renting desks for a few hundred dollars.
But its meteoric rise in the notoriously cyclical commercial real estate industry also raises a troubling question, with broader implications beyond the fate of one company: What happens when a recession hits, or if WeWork falls?...
2) This insightful article from the front page of yesterday's Wall Street Journal captures how businesses are struggling to cope with the higher 25% tariffs: 10% Tariffs Were Manageable. At 25%, Businesses Are Squirming. Excerpt:
These tit-for-tat tariffs, at their new higher levels, are forcing businesses into tortuous calculations and negotiations. How these ultimately turn out will have ramifications throughout the U.S. economy, determining how the higher costs get distributed and what effects they may have on sales, as the U.S. and China dig in for what is becoming a protracted trade battle.
3) What a cautionary tale about a young guy who's just destroyed his entire career in an attempt to make $99,000... Former NYU Business School Standout, New to Wall Street, Charged With Insider Trading. Excerpt:
Bill Tsai, a 23-year-old analyst at RBC Capital Markets, was arrested Sunday and charged with criminal securities fraud, according to federal prosecutors in New York. The Securities and Exchange Commission also sued Mr. Tsai Monday on civil claims.
This reminds me of one of my favorite Warren Buffett quotes: "It takes 20 years to build a reputation and five minutes to ruin it. If you think about that, you'll do things differently."
Best regards,
Whitney